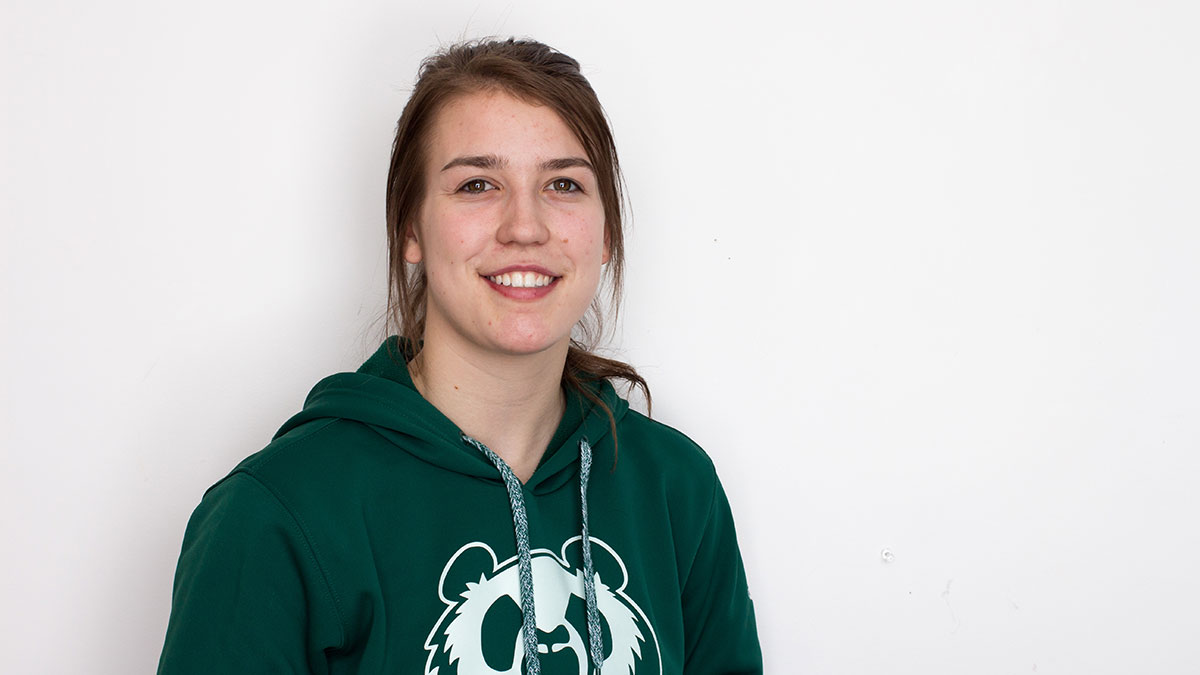 Team: Pandas Hockey
Year: Fifth
Program: Physical Education & Recreation
Hometown: Red Deer
You were captain of the Pandas this past season, have you always thought of yourself as a leader on previous teams you've been on?
I was captain on my midget team as well. I just think being a leader is mostly about how you carry yourself and trying to lead by example. I was never the most skilled player, and I'm still not one of the top skilled players, I just worked hard and did my own thing.
Were you more of a vocal leader?
A little bit. I think I was less of a vocal leader in my younger years. I think I would just work hard. Once you step into that leadership role, you have to help the younger ones by being a vocal leader, so in that way I think I would say I'm not really a critical leader, I just try to be positive, and be vocal in that way.
What's the biggest thing you've learned as a varsity athlete over the course of the past five years?
I think there's so much I've learned over the past five years. I just think that I learned the importance of a team environment, even if it's not in sport. I think the involvement with other people in your life teaches you so much about teamwork, dedication, and commitment. It teaches you a lot about life, that's for sure.
What will you miss the most about being a varsity athlete?
I'm definitely going to miss just having 25 girls who are your best friends. That family environment is definitely what I'm going to miss the most. You come to this huge university with thousands and thousands of students, and it can be tough to meet people, so when you come into a group of 25 girls that you love no matter what, I think that's what I'll miss the most.