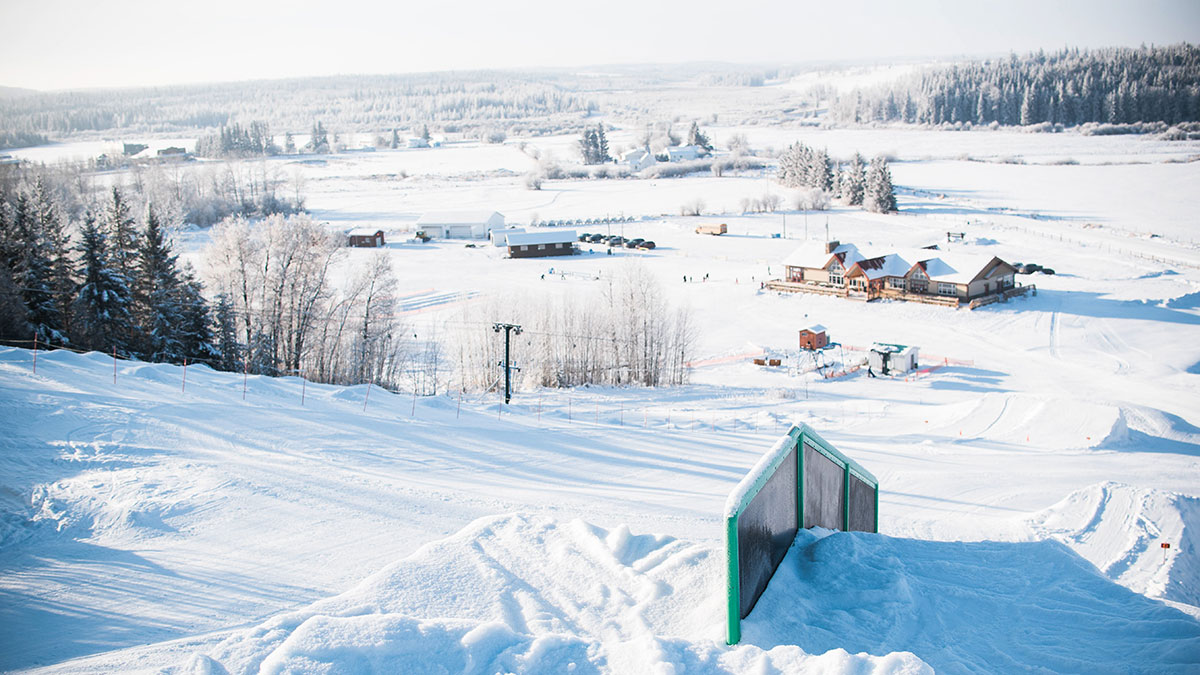 It's Friday afternoon and you're beat. After a long week of pencil pushing, corporate ladder climbing and late night report writing, you're more than ready for those two much needed days of R&R.
You hit the road by 5 p.m. and you're on the slopes an hour later, ripping down groomed runs, and getting some air in the terrain park, all under the expanse of a starry, Alberta night sky. Later, you pop into the chalet, grab a hot meal and an expertly brewed Americano before you're off again for a couple more hours of fresh winter air and snowy stress-relief. At the end of the night, you cruise on over to your night's accommodation before doing it all again tomorrow. Monday is a distant afterthought.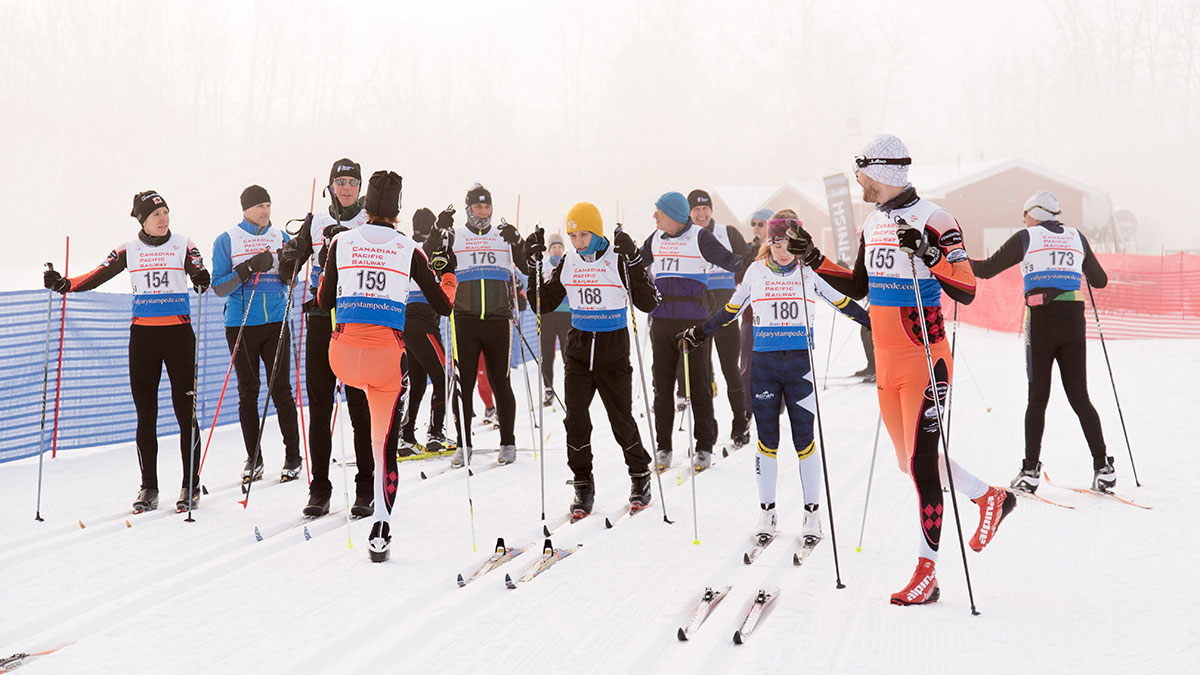 This tale of winter escape may seem far-fetched, but the family behind the recent revitalization of the Tawatinaw Valley Ski Hill are working hard to turn this weekend work of fiction into a reality.
"We want to be the place for people to get away, the one-stop shop for a weekend adventure," says Pam Kriangkum, a member of the family responsible for modernization of the hill.
Tawatinaw is a hamlet located 85 kilometres north of Edmonton in Westlock County, about a 45-minute drive from Edmonton. Kriangkum and her family have spent the last decade in the region, where since the 1970s, the local ski hill has been a cornerstone winter destination for those residing in and around the area.
"It seems like every second person I talk to [about the revitalization] grew up in the community and remembers skiing here" Kriangkum says. "The question for us became, how do we bring those same people back [to the hill] in 2016 to make new memories. How do we make this a spot for the next generation to enjoy and keep enjoying for the another 10 or 20 years?"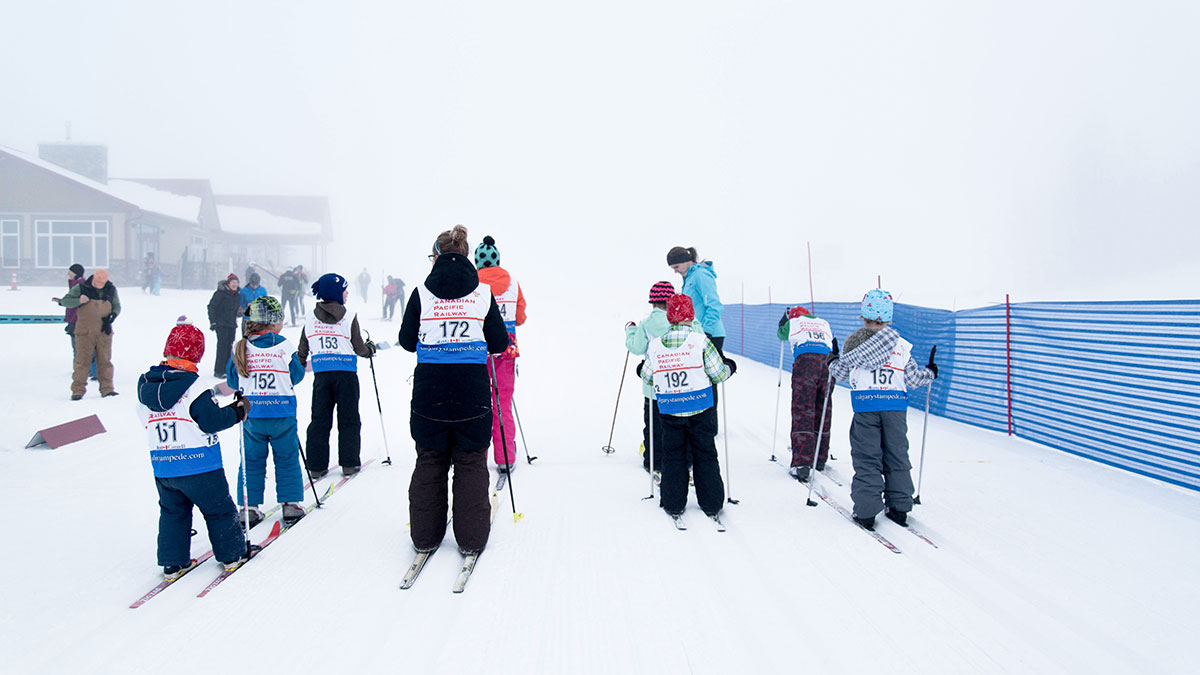 Now under new ownership, the hill re-opened in early January of this year with Kriangkum's family spearheading the overhaul. Their goal is ambitious: to bring Tawatinaw into the broader Alberta ski and snowboard picture, giving activity seekers and weekend warriors an alternative to the current crop of regional hills and distant mountain slopes.
"My parents have been out here for the last ten years and the vision for this area has been with them the whole time" she says. "They had this concept of the weekend get-away, where you wouldn't have to drive four or five hours to find a place with cross country, slope skiing, a nice meal and then be able to stay for the night."
This vision is embodied by the decision to rebrand the area as the Pine Valley Resort. The new title acting as a mini-mission statement, declaring their intention to provide guests with an all-encompassing and longer lasting experience.
"Of course, you could easily come out to ski for the day, but what we're really trying to do is draw people in and keep them here," Kriangkum says. "If there's one thing we're pushing for, it is to ensure that you don't just ski and go home."
As of this week, the resort will be offering night skiing and dinner service, two options that they hope will motivate visitors to stick around after the sun goes down. Kriangkum also describes their ambitions to open on-site dormitories and host multi-day events such as retreats, weddings and over-night camps. The goal is clear: give guests as many options as possible to turn a simple day trip into a weekend or even week long stay.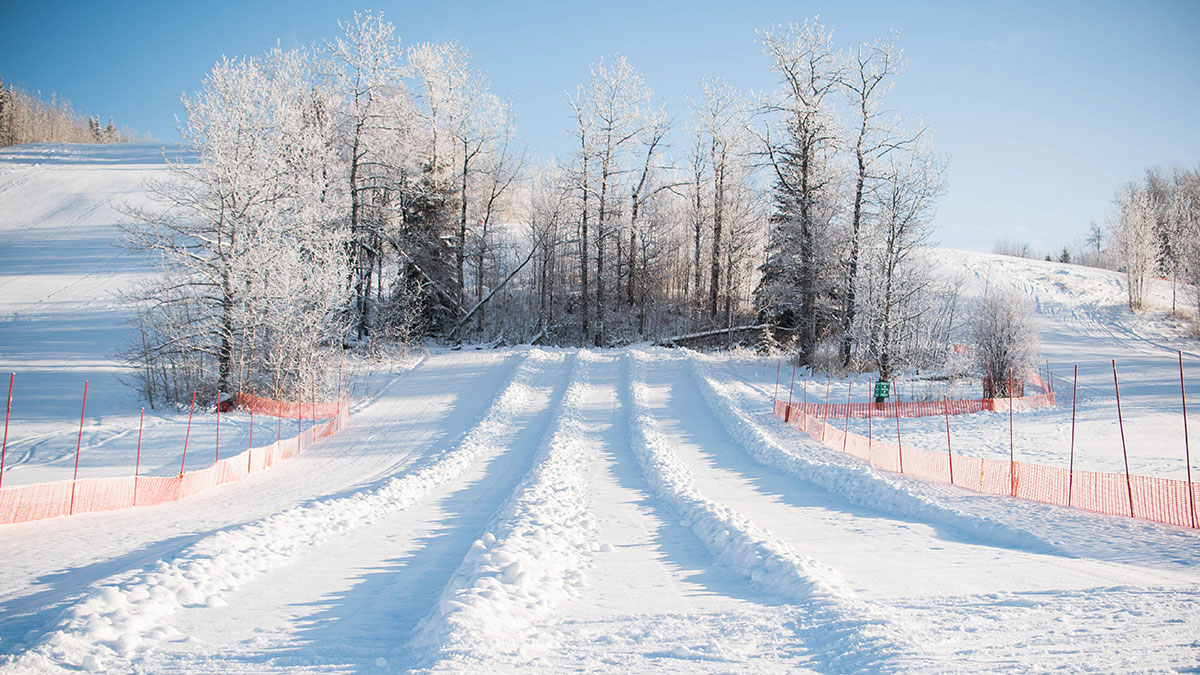 Despite the increased focus on off-hill activities, when it comes to fun on the hill, visitors have more than their share of choices. There are 24 downhill runs, over 25 km of cross country ski trails, a number of tubing runs and a full terrain park with moguls, boxes, jumps, rails and a super pipe — a massive half-pipe which is set to open Family Day weekend.
Equipment rentals and group or individual lessons are available through the hill as well, Kriangkum says, highlighting their desire to provide less experienced guests equal opportunity to enjoy the hill and resort area.
"There have been a lot of changes around here but the one thing that hasn't changed is the support we've felt from the community," she says. "Everyone is behind us and wanting to see [these changes] happen, they want to be a part of it and see the hill and resort grow."
This community spirit and all-hands-on-deck attitude has brought new life to the resort, says Kriangkum.
"We didn't expect that after twenty days there would be as many people out supporting and participating as we have gotten. There was a lot of nervousness that people might not show up or that the reaction would be underwhelming but we've just had a fantastic response".
It's been less than a month since the "Now Open" sign has gone up in the window, but the message coming from those involved feels like it's been something they've been waiting to share for a whole lot longer.
"It doesn't have to be about going to the mountains every weekend to get outdoors and have an adventure. It doesn't have to be super hard," Kriangkum says. "We're only 45 minutes away from the city but it still feels like you're getting away and getting out there. We can be close and accessible and still give people a lot. There are so many things this area has to offer and we want to promote that."
When Monday rolls around, and people ask what you did on the weekend, you can now make Tawatinaw a part of your story. The resort is hosting its grand opening on Monday, Feb. 15.