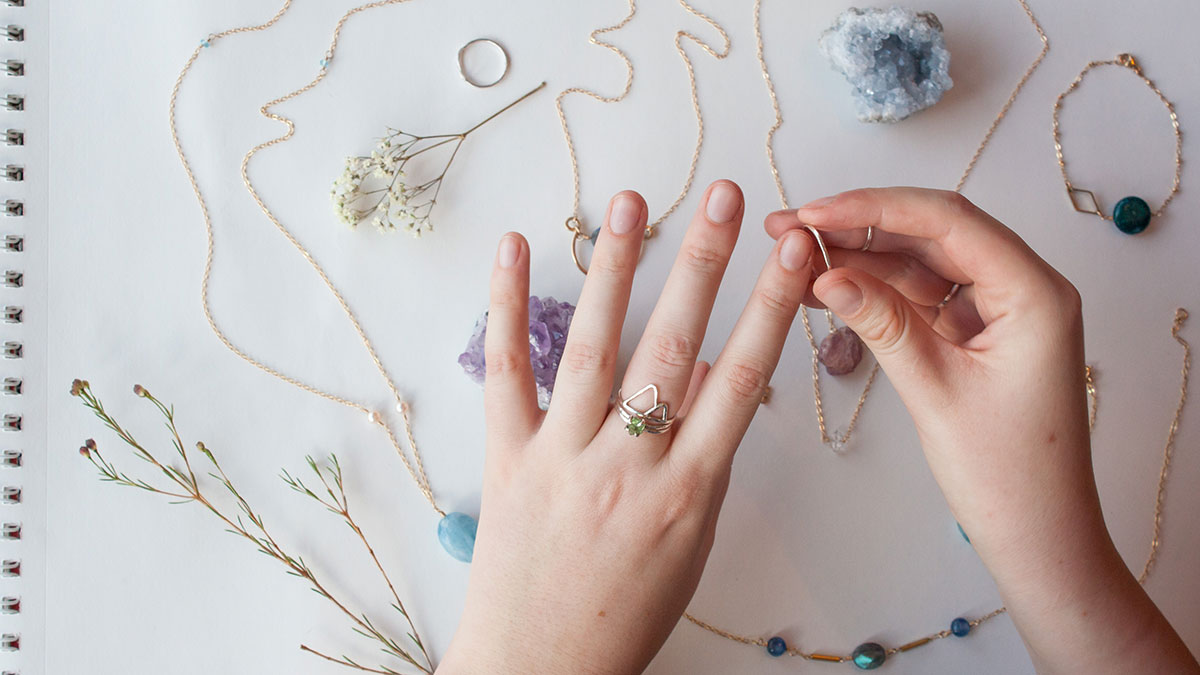 Janice Easton, a third year Arts student at MacEwan Universty, started making jewelry for herself and her friends a year ago, and this past December launched Mountain & Lake Jewelry on Instagram and Etsy. With pieces ranging from tiny sterling silver mountain peak rings, to rough-cut crystal necklaces and gem-stone bracelets, Mountain & Lake Jewelry is marked by its delicate simplicity and attention to detail.
"My little motto is simple, soulful jewelry. So it's simple, but with a lot of meaning — and special things you can wear everyday and feel really good about." Easton says.
Mountain & Lake's Instagram (@mountain_and_lake) showcases Easton's products, as well as behind the scenes shots that let people see inside her creative process. Easton's aim, aside from creating unique and wearable pieces, is to connect her buyers to the jewelry in a way that mass produced items can't.
"I know a lot of people go to Forever 21 and buy a ring and wear it twice and it turns green and they forget about it," Easton says. "I have no interest in making jewelry like that. I want it to be something that lasts a long time and has meaning and sort of goes through life with you."
Easton hand-crafts each piece and takes her inspiration from the contentment she finds in nature and transfers that into pieces she hopes will be meaningful to her wearers. The creation of Mountain & Lake was more than just a business decision; it was the culmination of two things that bring her joy.
"I went through a period where I was very unhappy, before I started making jewelry, and the only thing that ever made me feel better was being outside, being in nature. And I think when I started making jewelry I started to feel that as well […] and maybe it sounds crazy, like a necklace isn't going to change your life, but the process of it did change my life."
As a self-professed perfectionist, opening Mountain & Lake Jewelry has been a learning curve, and Easton has had to let go of some of the insecurities that have come with putting herself and her art out there.
"It's a scary thing to jump into, being a perfectionist, not knowing if you're going to be successful," Easton says. "I think it's definitely healthy to get over that […] and try something because you want to try it, and if it doesn't work out, then that's OK. It's a therapeutic thing to learn to not sweat the small stuff."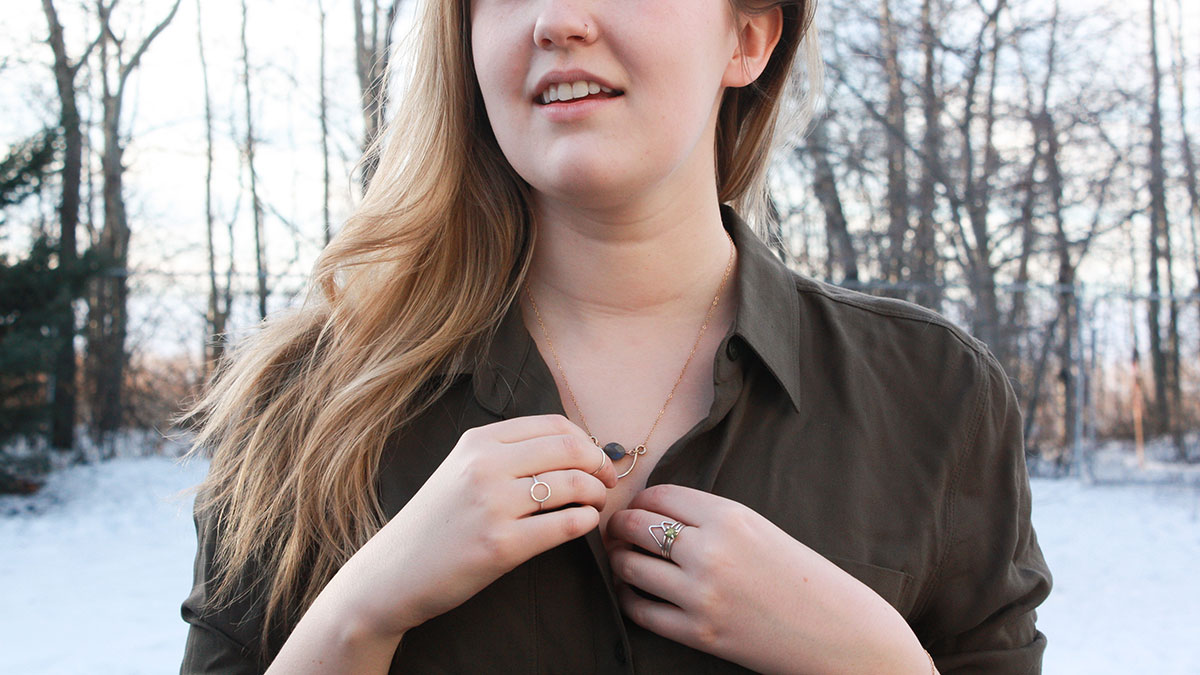 But her precision has also helped her to establish a level of detail in her work that begins with the piece itself and finishes with a connection to the buyer. Easton pours attention not only into the item but into its packaging as well, hand-writing notes and tying her boxes up with a little stone bead.
"By the time you've made this product, it feels like something you've put so much of yourself into and then to send it across an ocean… and knowing that someone over there is wearing it and its just as special to them as it is to you…"
What sets Mountain & Lake apart from jewelry stores and even other sellers is that her focus isn't just on the item itself, it's about the relationship created between the artist and buyer.
"It makes me feel special whenever I buy something and I know that someone's put effort into it, it just somehow infuses whatever the item is with this special meaning. It's the human connection."