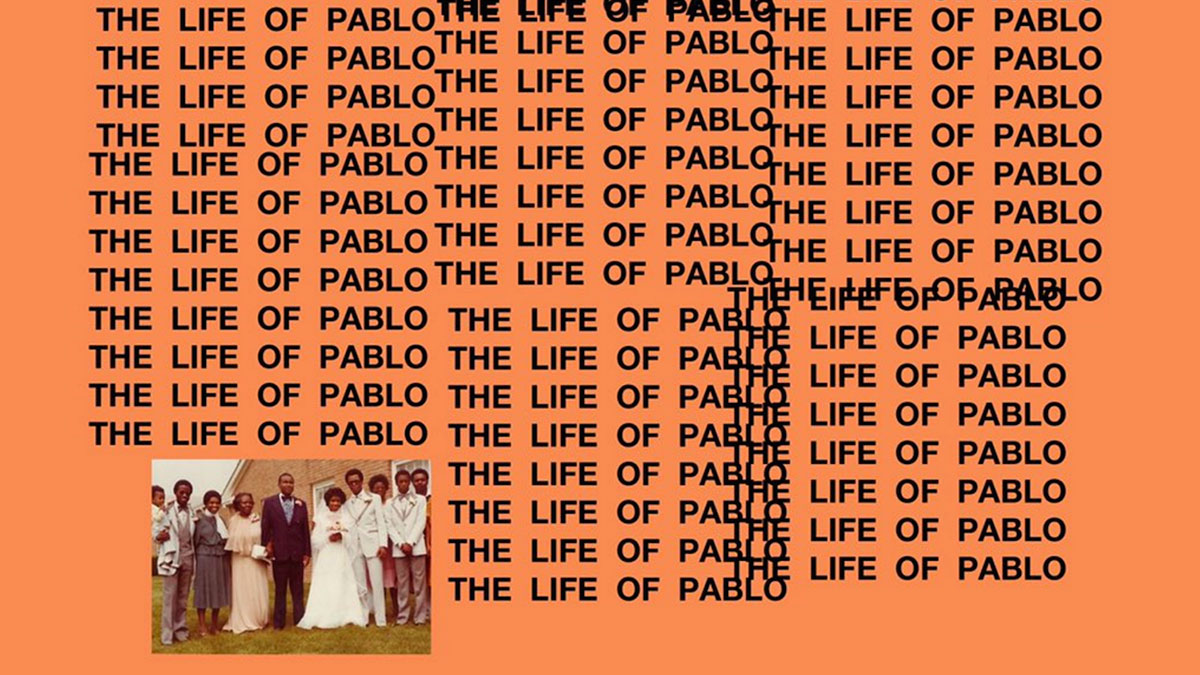 The Kanye West media circus began on Feb. 26, 2015 at the Brit Awards when West performed his single "All Day," a trap influenced hip hop anthem based on a melody whistled by Paul McCartney in 1969. Back then, McCartney wanted to create a song based on Pablo Picasso's painting "The Old Guitarist" — a depiction of a haunting man backed by a blue sea. Little did Picasso know, he was creating art that more than a century later would inspire through generations and manifest itself as a trap banger performed by a mob of young black rappers backed by pyrotechnic flame-throwers.
Being able to manipulate and create uniquely has classified West into a class of his own artistically. Since his College Dropout debut in 2004 he's been arguably the most influential artist of his generation. Pablo Picasso is among three figures that Kanye classifies himself with on his latest release The Life of Pablo. The other Pablo's include St. Paul (Paul is Pablo in Spanish) who was an apostle in ancient Rome, and Pablo Escobar a Colombian drug king billionaire who controlled Columbia at the height of his power.
The parallels Kanye makes with his idols are legitimate when examined. Like Picasso, he was classically trained in his medium before becoming a solo artist and revolutionizing the genre with his own take. Like Escobar he doesn't hold back with his ego or material wealth. And like St. Paul, he strives to spread his version of the truth throughout the world. These three figures set the bar at an unattainable height for Kanye to reach musically, each Pablo has their differences, thus on TLOP we see drastic contrast. You can see these differences in visions when comparing two tracks: "Ultralight Beam" and "Facts." "Ultralight Beam" has a gospel chorus and lyrics focused on ideals of faith while "Facts" has ego-filled lyrics with an electronic trap beat. The conflicting ideals of Pablo Escobar's ego and St. Paul's gospel are embodied in conflict in these tracks. Those differences cannot be consolidated and devalue the cohesion of the album.
Kanye's indecisiveness is also visible in his recent decisions outside of the studio, which adds another external influence to TLOP's quality. Creatively, West has ventured into fashion with his Yeezy Adidas collaboration and has made it clear in interviews that he is primarily concerned with art regardless of what form it takes. This is a noble cause for any artist to take up but it doesn't lend itself to coherent musical projects. The Life of Pablo features eighteen tracks that don't seem to have any relation to each other. The themes of gospel, trap, and hip hop music can all be felt throughout, but none shine forward as the central idea of the album, something that Kanye has strived for with his past studio releases. Regardless, Kanye still accomplishes great things on various tracks notably his return to traditional lyricism on "No More Parties in L.A." However, the great moments are often overshadowed by the mediocre, as in the case of "Waves" where we see West venture into a pop realm, which hardcore fans had abandoned nearly a decade ago.
This being said, TLOP isn't a bad album, but it is West's weakest. Yeezus had an aggressive electronically backed feeling throughout. 808s and Heartbreaks was a melancholic album with groundbreaking production. Graduation was uplifting in both its lyrics and bright style compared to some of his other work. These characteristics made these albums great, and TLOP falls short because it simply can't match West's other records from start to finish. You can attribute this shortfall to many things: the Twitter antics, a focus on fashion, or even dealing with the realities of creative overachievement. Simply put, The Life of Pablo is the outcome of Kanye wanting to create everything at once.
Today Pablo Picasso's painting "The Old Guitarist" resides in Kanye's hometown at the Art Institute of Chicago, situating the two artists in a fitting proximity to each other. Pablo Escobar was killed in 1993, yet his legacy lives on in the form of braggadocio hip hop culture. The Bible does not clearly state when St. Paul died, implying that his gospel is immortal. Kanye's connection to all three Pablos serves as a testament that genius can connect through generations and manifest itself in various forms. But the Pablos are a little too far apart to manifest into a magnificent record.