Sports
Top 5: Most disappointing first overall picks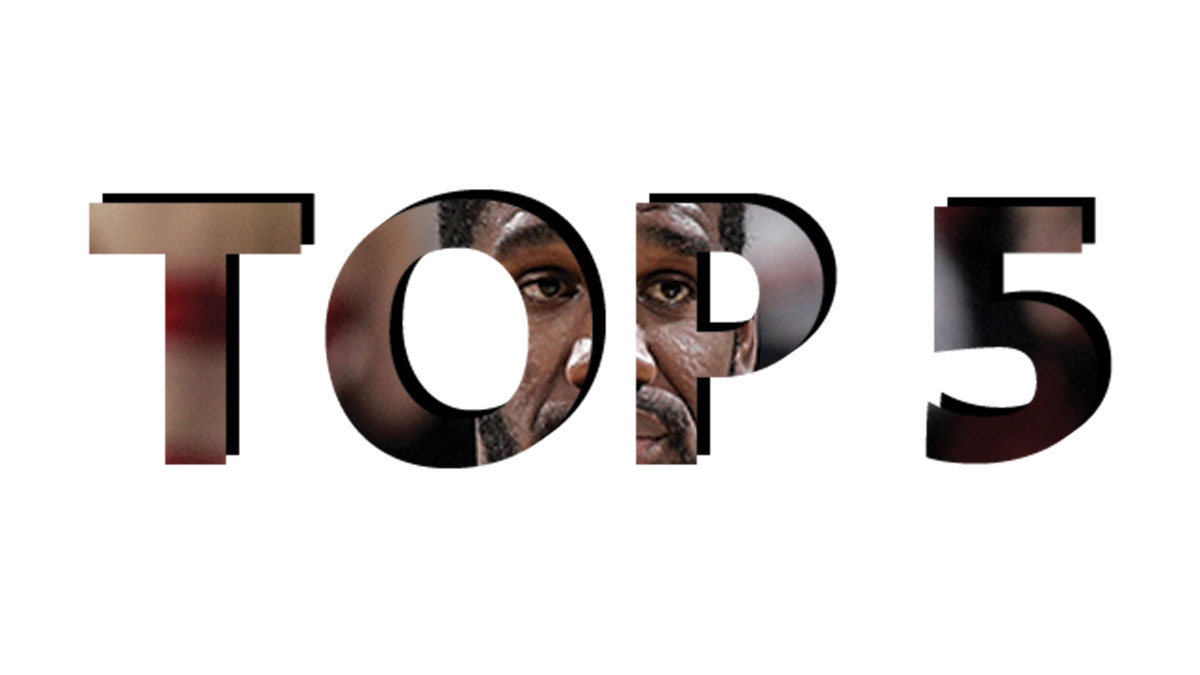 Patrik Stefan
The Atlanta Thrashers took Stefan first overall in 1999, ahead of the Sedin twins who went second and third to the Vancouver Canucks. He would play six seasons of at least 59 games with the Thrashers achieving a career high of just 14 goals and 40 points, set in the 2003-04 campaign. Stefan does have one highlight that continues to appear in top 10 reels year after year, and it happens to be a fond memory for Oilers fans.
While visiting Edmonton with the Dallas Stars, Stefan found himself on a breakaway with an empty net where all he had to do was "stare at the puck and dance it into the net." The puck bounced over his stick causing him to miss and fall, allowing the Oilers to turn the puck up the ice for one last chance to tie the game. The play ended with fellow Czech Ales Hemsky scoring with 2.5 seconds left, sending the game to overtime, and cementing the defining moment of Stefan's lackluster career. His contract would not be renewed at the end of that season, and in the fall of 2007 he retired from the game, just 8 years after he was drafted. — Dan Guild
Alexandre Daigle
Cited as being the next Mario Lemieux after an impressive junior career that saw him average more than two points per game. Laval, Quebec native Alexandre Daigle was selected first overall in 1993 by the Ottawa Senators. At first, the Senators apparent 'tank' the season prior for the chance to draft Daigle appeared to pay off. His rookie campaign resulted in 20 goals and 51 points, a point total he would match twice but never pass. After just 7 goals in the first half of the 1997-98 season, he was traded to Philadelphia.
Daigle scored only 21 NHL goals over the next 5 years, partly because he spent two years in Hollywood pursuing an acting career, which also failed. After playing for six NHL teams and never scoring a playoff goal, he would spend a few years in the Swiss pro league before walking away from the game in 2010. Perhaps what Daigle is best known for is stating, "I'm glad I got chosen first, because nobody remembers number two," who in his case was none other than Norris Trophy and Stanley Cup winner, Chris Pronger. — Dan Guild
Greg Oden
The story of Greg Oden is a borderline heartbreaking one. Once described as a "once in a decade player" by Steve Kerr, Oden starred with the Ohio State Buckeyes before being selected by the Portland Trail Blazers first overall in the 2007 NBA draft. What followed was an absolute cavalcade of injuries, as Oden missed his first season to undergo microfracture surgery on his right knee. After suffering through several minor injuries, Oden fractured his left patella late in 2009, and missed the rest of the season. In Nov. of 2010, Oden would have to endure another microfracture surgery on his left knee, causing him to miss the rest of that season.
After suffering a setback in his recovery, Oden went another the knife yet again in Feb. of 2012, this time it was arthroscopic surgery on his right knee. Just two weeks later, Oden was scheduled to undergo the same procedure on his left knee, but further damage to the knee was discovered, causing Oden to have to undergo a third microfracture surgery. After being waived by the Trail Blazers in 2012, Oden played a year with the Miami Heat, before eventually moving to China to play for the Jiangsu Dragons. Apparently, his goal is to return to the NBA for the 2016-2017 season. — Zach Borutski
JaMarcus Russell
Stop me if you've heard this before: JaMarcus Russell was supposed to be the saviour of the Oakland Raiders. Now that you've finished laughing, Russell is seriously considered one of the biggest busts in NFL history. A Heisman trophy winner in 2006, the year before he was drafted first overall, Russell came into the NFL with high expectations, and immediately started letting everyone down. After three disappointing seasons to start his Raiders career, Russell showed up to 2010 minicamp 30 pounds overweight, and was promptly cut. He hasn't played in the NFL since. — Zach Borutski
Brien Taylor
It's weird to think of the Yankees even having a first overall pick, but that's exactly what they used to select Taylor in the 1991 MLB draft. Taylor was an electrifying high school prospect, often hitting 99 MPH with his fastball, and in his final year of high school, he posted a 29-6 record with a 1.25 ERA, and 213 strikeouts in 88 innings. He looked to be a star, but in 1993, Taylor got into a fistfight, and severely injured his should trying to throw a punch.
Taylor ended up missing the 1994 season due to a torn labrum, and when he came back, he wasn't the same pitcher. He lost most of the zip off his fastball, and his control deserted him completely. In his last season with the Yankees organization in 1997, Taylor pitched 16.1 innings at single A, posting an 0-5 record, with 43 walks, and an 18.73 ERA in nine games. — Zach Borutski