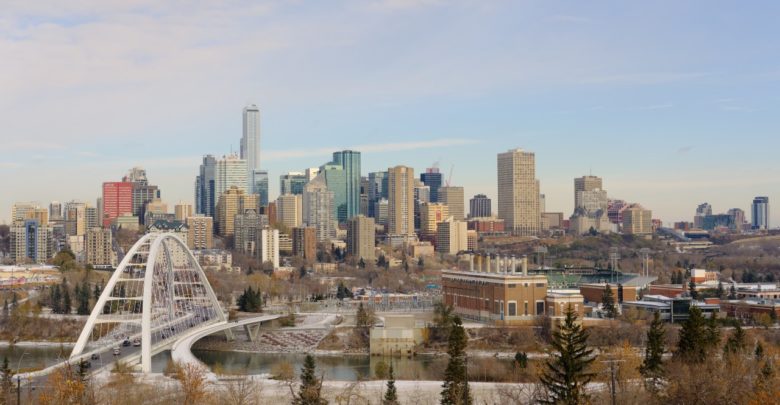 In our biweekly column Social Intercourse, we share our picks for notable things happening on campus and in Edmonton. Check out all these amazing local events!
---
What: Author talk with Giller Prize recipient Suzette Mayr
When: November 23, 7:00 to 9:00 p.m.
Where: 2-115 Education Centre North, University of Alberta
Admission: $15 (includes parking and reception)
Canadian Novelist and University of Alberta alumna Suzette Mayr won the 2022 Scotiabank Giller Prize for her most recent novel, "The Sleeping Car Porter." It is the first LGBTQ2S+ novel to win the Giller Prize, and is also a finalist for the 2023 Governor General's Award for Fiction. Listen to Mayr and Garrett Faulkner, an assistant lecturer in the department of English and film studies, as they discuss various literary topics! A reception and book-signing will follow.
What: 'CodesWitcher' at FAB Gallery
When: November 21 to December 16, Tuesday to Friday from 11:00 a.m. to 5:00 p.m., Saturday from 12:00 to 3:00 p.m.
Where: FAB Gallery Main Floor
Admission: Free
This exhibition is by Lisa Mayes, an intermedia graduate student at the U of A. The authoethnographic exhibition represents Mayes "as a black body with the intersectionality of Acadian, African American, Muscogee Creek, Irish, and Scottish heritage." The exhibit explores "a conceptual construction of identity" while following "the colonial and postcolonial diasporic displacement trajectory within North American narratives."
What: Local Heroes Film Festival with Métis Week
When: November 16, 7:00 p.m. to 9:00 p.m.
Where: Muttart Theatre in Stanley A. Milner (Downtown) Library
Admission: Free
Presented by The Edmonton Short Film Festival and Local Heroes Film Festival in recognition of Métis Week, this event will showcase films about Métis stories by Alberta Indigenous filmmakers. One of the films, The Girl Who Talks to the Moon, is directed by U of A alumnus Neil Grahn. Other films include Braves Wear Braids directed by Bryce and Jamie Starlight, Hop Along Hang On directed by Cobra Collins, Kaashkitamaashoo directed by Dawn Nagazina, Marilyn directed by Daniel Martin & Barrett Klesko, and Raven Steals the Light directed by Daniel Foreman.
What: "Hands that Bind" screening and Q&A with director and producer
When: November 24, 6:30 p.m.
Where: Metro Cinema
Admission: $11 for students with valid I.D.
Edmontonian writer and director Kyle Armstrong's film, "Hands that Bind," is a prairie-gothic drama shot in southern Alberta, where Armstrong grew up. It won the 2022 Edmonton Film Prize, and stars Bruce Dern. After its screening at Metro Cinema, a Q&A with Armstrong and producer Bake McWilliam will be facilitated by Taproot Edmonton.
What: "The Lebanese Burger Mafia" screening and director Q&A
When: November 18, 6:45 p.m.
Where: Metro Cinema
Admission: $11 for students with valid I.D.
"The Lebanese Burger Mafia" is a documentary about Burger Baron, following the heir to the franchise, Omar Mouallem. It follows his investigation across rural Alberta, exploring immigration and trademark issues. Mouallem, also an author and journalist, directed the documentary. After its showing at Metro Cinema on November 18, Taproot Edmonton will facilitate a Q&A with Mouallem.