Arts & Culture
Campus & City
Photostory : 'Kindling' at the Art Gallery of Alberta
Ally McIntyre paints animal protagonists that portray the impact humans have on nature.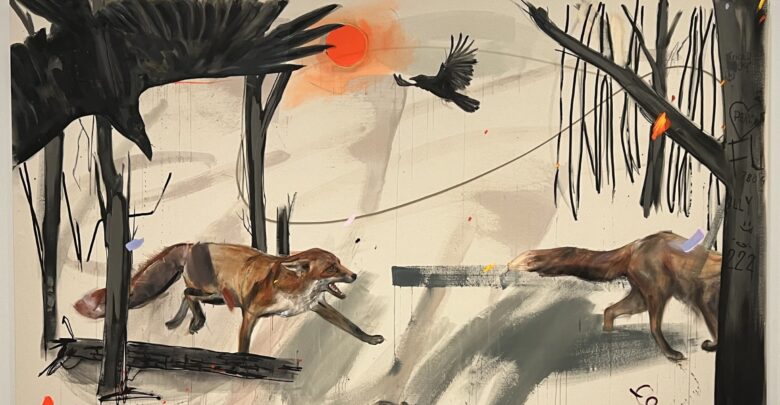 Until January 28, Ally McIntyre's art exhibit, Kindling, will be on display at the Art Gallery of Alberta.
Kindling explores our impact on climate change through animal protagonists. The exhibit is a collection of seven acrylic paintings casting animals, primarily horses and foxes. These animals are allegorical figures for broader ecological themes. The exhibit entails abstract expressionism with an open-narrative structure, including an interesting interplay between the animals and the viewer.
In art, horses are often used to represent strength and steadiness. The fox is used to represent cunningness and adaptability. However, McIntyre doesn't limit the two to their usual representations. She uses the horse and the fox to highlight human imposition and the resulting forced distortion of nature.
Although not explicitly depicted, human presence is discernible in these pieces. It's evident that human actions are disturbing the animal protagonists. Even though McIntyre's message is much more complex than just humans versus nature, she is asking us to question our impact on living creatures and the world around us.