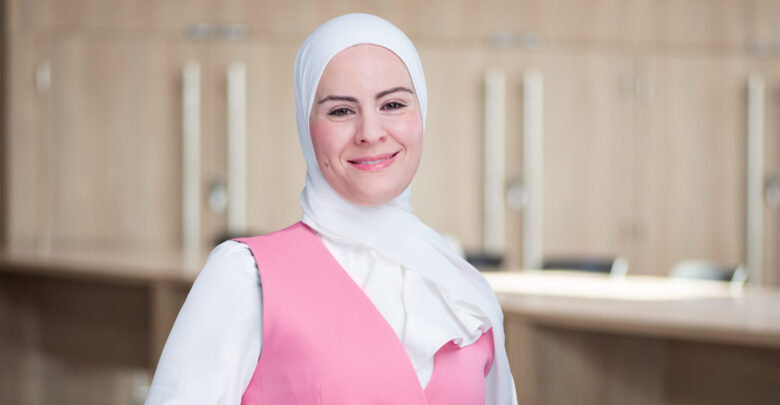 An associate professor at the University of Alberta has received the 2023 Vargo Teaching Chair grant as a part of the 2023 Awards for Faculty Excellence. This award is intended to promote excellence in teaching. As well, the recipient receives funding to conduct a teaching-related project.
Fatima Mraiche, from the department of pharmacology, will use the award to finance her project "Unveiling the Impact of Undergraduate Research: Exploring New Horizons in the Department of Pharmacology's Pilot Study at the U of A." The project intends to expand undergraduate research opportunities.
Her project will include developing a platform to capture and analyze data from ongoing undergraduate research experiences. This data includes research outputs such as publications, abstract submissions, and conference attendances. Above all, Mraiche aims to develop strategies that improve and expand the undergraduate research program.
"Our proposal aims to develop a platform to capture all of this information," Mraiche says
"Undergraduate research is a really important aspect of student life and experience," Mraiche said. "Our proposal aims to develop a platform to capture all of this information."
Furthermore, her project is about making sure that undergraduate students are legitimately learning in their labs.
"It's like a quality assurance process that we go through to really evaluate the effectiveness of our teaching. [And] to evaluate the effectiveness of the processes that we go through."
While research is not traditionally part of an undergraduate degree, Mraiche sees it as an opportunity for growth. Research can help students develop skills such as critical thinking, collaboration, and communication, Mraiche said.
"It's not just the output that we're looking at. I think the level of skills that you develop are skills that you could use across the program."
According to Mraiche, the U of A often advertises undergraduate research as the leading reason for undergraduate students to choose to attend. This emphasis on undergraduate research programs makes the U of A an excellent location for her research.
"At the U of A, in collaboration with Alberta Innovates Studentships, the National Sciences and Engineering Research Council of Canada (NSERC), [and] the Undergraduate Research Initiative, they've got some great initiatives that promote and foster undergraduate research. So this is a great opportunity to look at what impact [this has] on the graduate skill set, as well as the output." 
Mraiche hopes to extend the program to other faculties in the future
To start, the project will focus on research in the department of pharmacology. Afterwards, Mraiche thinks that it could expand to other faculties as well.
"Hopefully, [we are] creating that template in the department of pharmacology. Then later on, expanding that to other departments and some other faculties across the university."
Mraiche is passionate about her project improving and developing the U of A's undergraduate research program.
"As an educator, we are often in a position to teach, develop courses, and contribute to developing programs. What's the best way to really assess [the] learning that's happening? Is what we're doing effective? And one of the ways [to know] is to evaluate."