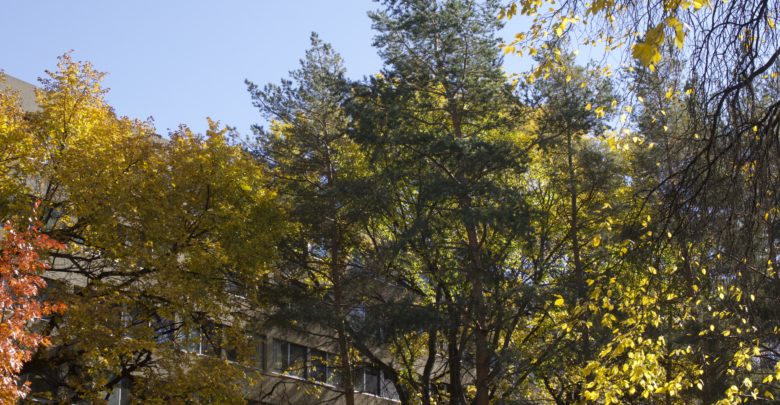 In our biweekly column Social Intercourse, we share our picks for notable things happening on campus and in Edmonton. Check out all these amazing local events!
---
What: CLC Brown Bag Lunch with Trina Moyles and Omar Mouallem
When: October 20 from 12:00 p.m. to 1:00 p.m.
Where: Henderson Hall, University of Alberta
Admission: Free, registration required
Co-hosted by LitFest, Canada's non-fiction festival, and the U of A's Centre for Literatures in Canada (CLC), this is an exciting literary event! This discussion will feature Trina Moyles, author of "Lookout: Love, Solitude, and Searching for Wildfire in the Boreal Forest," and Omar Mouallem, co-author of "Inside the Inferno: A Firefighter's Story of the Brotherhood that Saved Fort McMurray."
What: Edmonton Winds "A Dark and Eerie Night" Concert
When: October 22 at 2:00 p.m.
Where: Triffo Theatre, MacEwan University
Admission: Student tickets $5
In the spirit of Halloween, Edmonton Winds will be performing a concert for all lovers of the holiday. Scores will take listeners through tales of witches, demons, the afterlife, hell, and all things macabre! You can also show up in your favourite costume!
What: Fefe Dobson "Shut Up and Kiss Me" Tour
When: October 18 at 7:00 p.m.
Where: The Starlite Room
Admission: $30.31 per ticket
Canadian pop-rock artist Fefe Dobson is stopping in Edmonton for her tour in light of her new album Emotion Sickness that released in September. The project is inspired by Dobson's different eras of music and influences. Dobson is a multi-platinum recording artist well-known for her angst-driven music that sets her apart. This is set to be an unforgettable show that you don't want to miss!
What: From Trash to Treasure: An Exhibit of Brazilian "Cartonera" Books
When: Until October 31
Where: Rutherford South foyer
Admission: Free
A touching example of solidarity, this unique exhibit is the only one of its kind in Canada. In 2001 when Latin America went through a financial crisis, people began recycling cardboard to survive. Artists and writers bought the cardboard to turn it into treasurable books that are both affordable and sustainable. Check them out at this exhibit!
What: University of Alberta Ghost Tours
When: October 19 to November 9 at 9:00 p.m.
Where: Starts at Rutherford House
Admission: $23.76 per ticket
Hosted by Edmonton Ghost Tours, this one hour and 15 minute tour takes participants through the University of Alberta's spooky history. Learn about important historical figures, the many ghosts at the U of A, and other urban legends.