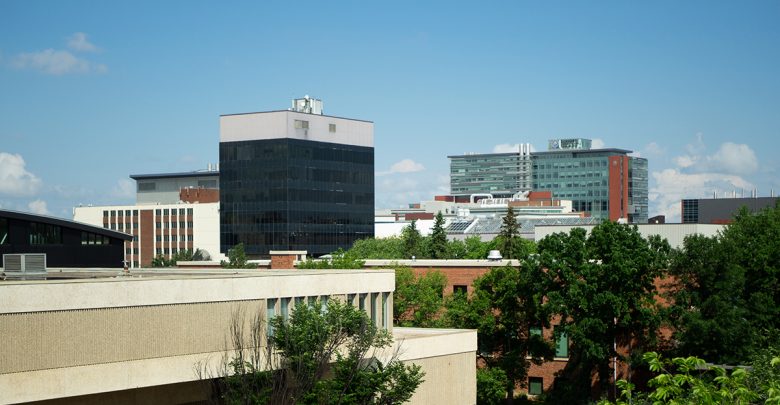 The Canadian Foundation for Innovation and the Government of Alberta have each provided $507,115 in funding for the Precision Human Health Lab at the University of Alberta. This laboratory will study how exercise can be used to improve quality of life for people with chronic diseases.
Stephanie Thompson, an associate professor in the division of nephrology, Michael Stickland, a professor in the division of pulmonary medicine, and oncology nurse Edith Pituskin, an associate professor in the faculty of nursing, will co-run the lab.
Stickland described the project as "coming together [and] building a super lab where we can study both our unique patient groups."
Researcher says "the effect of exercise isn't really top priority" in chronic disease research
Chronic diseases, also known as chronic conditions, are conditions that last longer than a year. Often, they are incurable. Precision Human Health Lab aims to use exercise to treat chronic disease symptoms and improve quality of life.
"You can use exercise to understand what's happening in the body [and] how to improve the treatment for those symptoms," Thompson said.
The lab will research how exercise impacts common conditions such as fatigue and breathlessness. As well, exercise will be used to treat symptoms. For example, poor blood vessel health can cause problems with high blood pressure. According to Thompson, the lab will examine how exercise can improve these conditions.
This type of research is uncommon because doctors don't often think about using exercise as therapy, Thompson said.
"We are in the business of treating disease. Conventionally, that did not include things like exercise. Going through medical school, we didn't learn about how you prescribe exercise. You just tell people it's good to do."
Stickland suggested another possible reason for the under-prescription of exercise.
"Pharma-companies are very good at marketing their hypertensive medication. [However,] exercise is actually more powerful to drop blood pressure than hypertensive meds," Stickland said.
Thompson added that there isn't much research in this field.
"The effect of exercise isn't really top priority. We know a lot more about what medications do to kidneys than exercise."
Researchers plan to buy device that they say will help answer key questions
With some of the funding, the researchers will buy a machine called a Near-Infrared Diffuse Correlation Spectroscopy device. This device measures muscle blood flow and the amount of oxygen in these muscles. This can normally only be measured with magnetic resonance imaging (MRI).
Thompson said this device can answer key questions for researchers and physicians, like where symptoms are coming from in a muscle.
According to Stickland, this device will set the lab apart from others. It will "provide a unique lab in North America to study exercise, the heart, lungs, … the arteries, [and] how they respond to exercise."
Stickland thinks that in addition to the benefits this lab will provide to patients and medical researchers, it will be a "fantastic experience" for students interested in physical therapy, occupational therapy, medicine, research practicums, or summer internships.
"It's going to provide a unique laboratory at the U of A, in Canada, and probably the world."