Job Postings
Job Posting: Deputy News Editor
Join our passionate team of writers at The Gateway!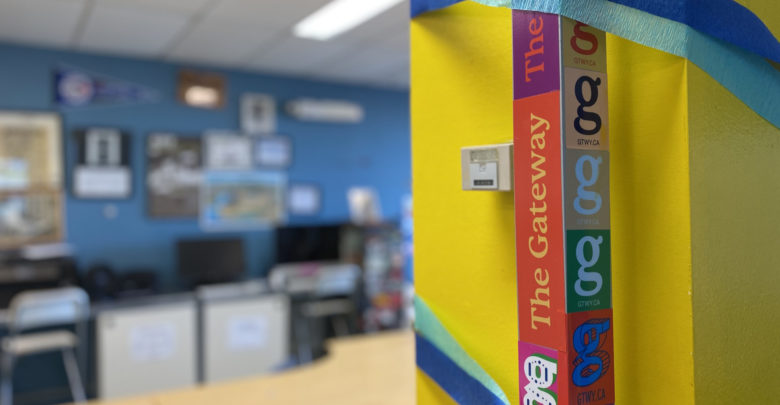 Senior Volunteer Position Available
Position: Deputy News Editor
Reports to: News Editor and Editor-in-Chief
Terms of Engagement: November 1, 2023 to April 30, 2024
Hours expected: 5 hours per week
Position Summary:
The Deputy News Editor shall be responsible for assisting the News Editor with the operation and organization of the News section.
The Deputy News Editor must operate in accordance with Gateway Student Journalism Society bylaws, as well as the Gateway Student Journalism Society Code of Conduct, at all times.
Duties and Responsibilities:
Ensure, in conjunction with the News Editor, that matters of interest for the News section are covered.
Create weekly pitch lists for the News Editor to use during volunteer meetings to solicit content.
Assist in brainstorming and researching new story ideas for the section.
Assist in coverage of campus events.
Assist the News Editor in training volunteers and providing initial constructive feedback or edits on their work.
Write at least one article a week for the News Section.
Perform other position-related duties as required by the News Editor and/or Editor-in-Chief.
Qualifications:
Must be registered in the equivalent of at least one (1) course for credit at the University of Alberta during each term of the Fall and Winter sessions of their term in this position.
Must be a Gateway volunteer that has a valid volunteer agreement signed for the publishing year.
Must have a strong knowledge of the News section, including what kinds of articles it publishes and what it covers.
Must be available to meet the five hour per week commitment consistently.
Must have basic computer skills.
Must be able to deal effectively with Society and University staff, students, and the general public.
Assets:
Being a quick learner
Able to complete tasks well and on-time
Knowledgeable about a variety of article types
Resourcefulness in finding article topics
Leadership and coaching skills
Knowledge of Canadian Press Style
Interested applicants are to send a cover letter and resume to Editor-in-Chief Katie Teeling by email to [email protected] with the subject line "Deputy News Editor Application." Applications will be accepted until October 31, 2023 at midnight (MST).
Successful applicants will be notified and will have a 30-minute interview with the News Editor and Editor-in-Chief.