Arts & Culture
Campus & City
Whyte Avenue is the most exciting street in Edmonton
Flaws and all, the charm and appeal of Whyte Avenue is impossible to replicate.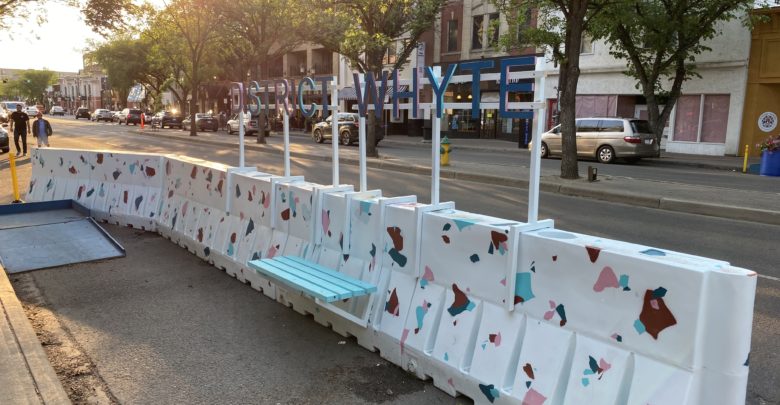 In a city filled with sprawling suburbs and identical shopping centres, Whyte Avenue's chaos and variety sets it apart. Although well-known for its drunk and disorderly patrons, Whye offers more than an excessive amount of bars. The street has some of the most exciting restaurants, stores, and creative spaces in the city.
Whyte and the surrounding area is dominated by local businesses, some of which are local institutions. The Wee Book Inn has operated in Edmonton for 50 years. During late nights, when mostly bars and restaurants are open, warm and welcoming lights shine from the tall windows. If you're lucky, you'll see the bookstore's famed and evasive cat (but do not touch it!). And, the Wee Book Inn has something every booklover desires — the smell of old books.
If you like vintage items and assortments of odd objects, there's the Junque Cellar, Old Strathcona Antique Mall, and Rocky Mountain Antique Mall, just to name a few. Sick of studying in Rutherford Library but need to get through just a few more pages? Remedy Cafe, Block 1912, and the Woodrack Cafe are all excellent sources of caffeine.
Everytime I go out, I try to cross off another Whyte restaurant staple from my list: Tokyo Noodle Shop is my go-to for tempura and sushi; Julios Barrios, a Mexican restaurant, is very popular but definitely deserved; MEAT, a Southern barbeque restaurant, has massive portions and is a favourite spot of my meat-loving friends. And although not really a restaurant, the Old Strathcona Farmers' Market has such delicious produce, jams, and honey, it's worth dealing with the Saturday morning parking.
Just around the corner on 109 Street is Metro Cinema in the historic Garneau Theatre. While big movie theatre chains have largely driven small theatres out of business, Metro Cinema perseveres. They show old cult classics like The Princess Bride, new indie films like Past Lives, and family friendly movies such as Are You There God? It's Me, Margaret. They publish their screening schedule at the beginning of each month, perfect for people who like to plan their lives around theatre visits.
Without its flaws and eccentricities, I don't think the street would be half as charming. It has a liveliness that comes from years of activity. Although I've tried, it's impossible to summarize Whyte in 400 words. Other streets, like 124th, may be on the come-up, but it will take them decades to be as dynamic and vibrant as Whyte.