Institutional
News
U of A partnering with Amii to offer AI literacy course
"In a world where AI's impact is everywhere, we need to have AI literacy be everywhere," CEO of Amii says.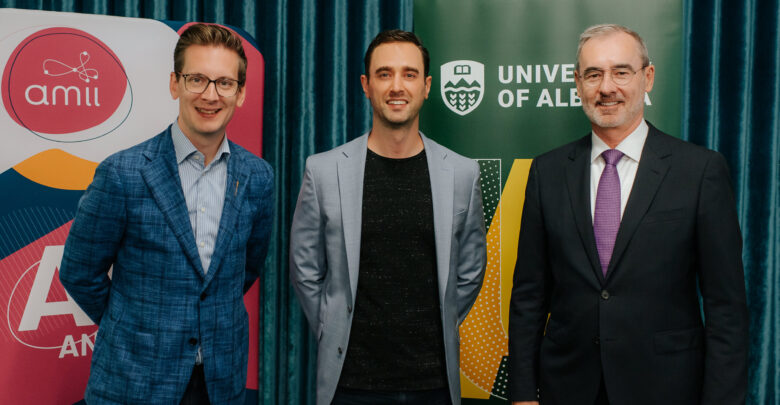 On September 12, the University of Alberta announced they have partnered with the Alberta Machine Intelligence Institute (Amii) to offer a course called "Artificial Intelligence (AI) Everywhere."
The course was designed by Adam White and Alona Fyshe, both assistant professors of computing science and Amii fellows. The course aims to provide students with AI literacy.
The asynchronous and online course begins in winter 2024. As well, it will be open to all undergraduate students. Eventually, the U of A plans to partner with other universities, colleges, and industry partners to provide the course.
"In a world where AI's impact is everywhere, we need to have AI literacy be everywhere," Cam Linke, chief executive officer (CEO) of Amii said. This allows for "as many informed voices as possible deciding [AI's] future and influencing it."
The course will address common questions and fears about AI, White says
Bill Flanagan, president and vice-chancellor of the U of A, said that this course is "intended to be accessible for people who know nothing about AI."
"It's really important that we expand opportunities to learn about AI for people who aren't studying computer science … but still want to know about AI and how it's going to affect all of our lives," Flanagan said.
According to White, this course will help demystify AI and answer some of the questions people have about the technology.
"What are the limitations of these things? Where is the research going? What are the dangers and pitfalls of these technologies?" White said. "How can we use it to make an impact on our daily lives?"
As well, one of the focuses of the course will be on the ethical and social implications of AI.
Linke said the course will have an "optimistic and humanistic approach to the field." It will teach students about "the broader implications that the technology is going to have, both on our local and global society."
Government of Alberta Minister of Technology and Innovation Nate Glubish and White believe AI literacy will help alleviate the fears people have about AI.
"I think that as AI literacy rates go up … that's going to help folks to have a better understanding of how AI will impact their lives and how to be responsible users of that technology. That will assuage some of those fears," Glubish said.
"We are connected at the hip and this is the partnership that is of enormous value to us," Flanagan says
According to Linke, Amii and the U of A are also developing an "AI Everywhere" certificate. Linke said it will be "the first of its kind."
Linke believes this course and certificate will give U of A students "a competitive edge in the job market."
"'AI Everywhere' will serve as a critical step forward in providing undergraduate students with the opportunity to develop their individual potential and gain the AI knowledge that they'll need to fully take [part] in the modern workplace."
Linke and Glubish both hope this course will help solidify Alberta as a "global AI leader." Glubish said he's excited to be a "financial supporter of research and innovation at the U of A."
"AI has been a cornerstone of research and innovation in Alberta for 20 years," Glubish said. "We are very fortunate to live in Alberta at a time when technology is evolving at such a rapid pace."
Beyond the course and certificate, the U of A and Amii have plans to continue their partnership.
"We are connected at the hip and this is the partnership that is of enormous value to us. This is just one example of all that we can do with that partnership," Flanagan said.
"Today's announcement between the U of A and Amii deepens our shared vision to advance world leading AI research and education. Further propelling Alberta to the forefront of AI innovation," Linke said.