Arts & Culture
Lifestyle
Gateway to Gastronomy: Samosas and jalebis
This is your sign to try and make these Indian snacks at home!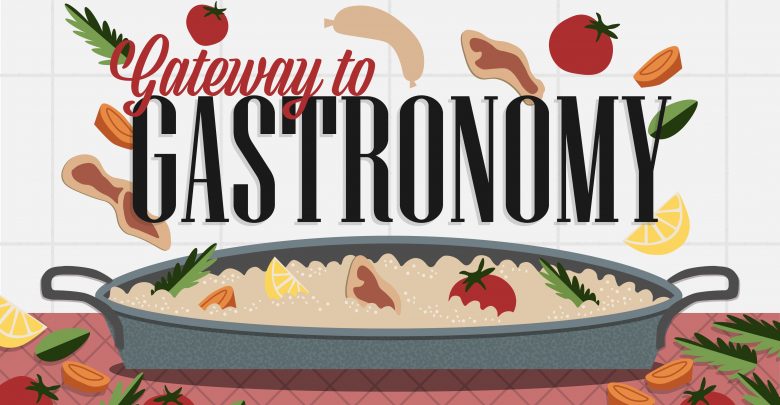 Indian street food has always been my comfort food, even before I knew what comfort food meant. I used to go out whenever I felt like it and get golgappas, samosas, jalebis, and vada pav, amongst other things.
Cut to me moving to Canada, which at the time was an unknown country for me. Now, whenever I feel homesick, I end up making Indian street food — which is basically the desi equivalent of pizza or Chinese take-out.
Here is a guide to two of the most popular lip-smacking Indian snacks! The first one is for spice-lovers. Samosas are one of the most popular desi snacks, especially in North India. They feature a crispy crust with a spicy potato stuffing inside pyramid-like shapes.
The second snack is for those with a sweet tooth. Jalebi is a sweet snack that is paired with different food items in different parts of India such as samosas, fafda, poha and rabri.
These street food snacks are quick and easy to make, so put on some Bollywood music and get ready to awaken the inner cook in you!
Samosas
Ingredients:
3-5 cups of all-purpose flour
3-5 potatoes
Seasonings as required: salt, pepper, red chilli powder, cumin powder, dried coriander powder, cumin seeds, turmeric powder
1-2 teaspoons of chopped ginger
4-5 cloves of garlic
4-5 green chilies
Refined oil
Instructions:
In a bowl, put equal parts flour and water. Add two to four tablespoons of refined oil and knead the dough. Set aside for now.
Take three to four boiled potatoes and mash them. Season with salt, pepper, red chilli powder, cumin powder, and dried coriander powder. Mix.
In a heated pan, add some refined oil and cumin seeds and let them sputter. Then add your chopped garlic, chopped green chillies, chopped ginger, and turmeric powder. Pour this mixture into the potatoes and mix.
Roll out the dough into imperfect circles, around six to eight inches wide. Cut the circle in half.
Fold along the straight-cut line to make a cone-shape and place two to three tablespoons of the potato mixture inside.
Close the pocket to get a pyramid-like shape.
Heat two to four cups of refined oil in a pan at medium heat.
Toss your samosas in and deep fry them until they are crisp and golden brown.
As soon as your samosas are done, they are ready to be served!
Jalebis
Ingredients:
3 cups all-purpose flour
½ cup cornflour
2 cups of white sugar
Refined oil
2 cups of hung curd
2 pinches of baking soda
4 -5 pieces of both green cardamom and saffron (optional)
Instructions:
Mix all-purpose flour, cornflour, baking soda, and a few tablespoons of refined oil in a bowl. Next, add two cups of hung curd and mix.
Add water until you get a thick flowing batter. Let this batter ferment (rest) overnight in the fridge.
Heat three to five cups of refined oil on medium heat.
Add the fermented mixture into a piping bag and pipe out concentric circles to deep fry in the refined oil. Fry until they are golden and crispy.
Prepare a sugar syrup by boiling equal parts (approximately two cups each) of water and sugar.
Combine the syrup with ground green cardamom and saffron in a pan on medium heat for five to 10 minutes.
Dip your warm fried jalebi in the mixture for three to five minutes.
After you take your jalebis out of the mixture they are ready to be served!
You can eat the two snacks together like many people do, especially in North India, to balance out the spice. You can also enjoy them separately! These two recipes are not as time consuming to make, but the preparation might take a little longer. Nevertheless, I assure you that it is worth it!