Arts & Culture
Cultural Affairs
Barbenheimer: Does it mean more than we think?
Has this iconic double release made us realize what really matters to moviegoers?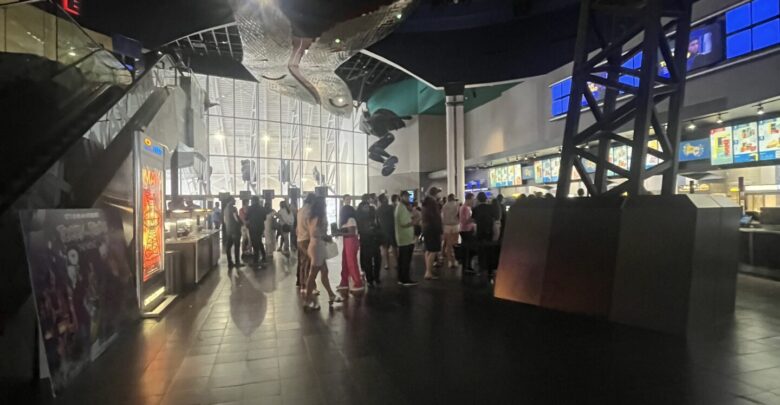 It has been several weeks since the internet-shattering same-day theatre release of Christopher Nolan's Oppenheimer and Greta Gerwig's Barbie. The memes of Barbenheimer schedules and fits have finally manifested into reality. We are left to debate whether or not these films lived up to their enormous hype.
Some instagram users have pointed out that this is not the first time two movies have had the same release day. An article in The Guardian outlined previous box-office battles, notably The Matrix and 10 Things I Hate About You in 1999. While you could focus on the parallel of gendered marketing of these films and Barbie and Oppenheimer, this latest cinematic duo was popular regardless of gender. It is far more interesting to consider why Barbenheimer was such a frenzied phenomenon.
Even if you did not power through the nearly five hour double feature, it is likely that if you have seen both films, you have been asked which is your favourite. It seems impossible to compare the cinematic epic about the creation of the atomic bomb with a glossy, sparkling satire about a childhood toy. However, there is more to this pairing than meets the eye.
Though they are worlds apart in directorial choices, set design, and tone, these two films ask the same core question: what does it mean to be human? Sure, one protagonist becomes a god-like destroyer of worlds while the other discovers the misogynist realities of our world. But, we leave both theatres thinking about humanity and purpose.
Oppenheimer
While I am not a die-hard Christopher Nolan fan, I was thoroughly impressed by the visuals on the IMAX 70-Millimetre screen (it is definitely worth the hype). The variation of picture size throughout the film kept me engaged for the full run-time, which is no small feat. Artistic shots of the explosion and visualizations of atomic physics push the audience beyond the world of the film, emphasizing the themes of humanity and power explored throughout the film's plot.
Rather than leaning into extreme depictions of the violent aftermath of the atomic bomb drop in Hiroshima, Nolan opts for a more emotionally intense sequence. The audience is brought into J. Robert Oppenheimer's (Cillian Murphy) psyche as he gives a painfully celebratory speech after the weapon his team has built is used on innocent people. We realize that he will forever deal with the turmoil of what his invention led to. Although, as President Harry S. Truman (Gary Oldman) says, he is not the one who dropped it.
This was an impressive directorial choice. What could have been a tasteless representation of war was instead a story about a complicated individual dealing with the weight of creating something that he cannot control. Those of us who have only known of the Manhattan Project from a distance are brought in closer. As a result, viewers sympathize with someone experiencing immense guilt, and think about what we may be guilty of ourselves.
Barbie
On the opposite side of the generic spectrum, Barbie's impressive filmmaking comes across in the set and costume design. The nostalgia of the Barbie Dreamhouse and throwbacks to classic outfits were not only crowd pleasers but exceptional artistic feats. Making a shiny plastic set that immersive is no easy task. While the film centered on feminist commentary, it lost the nuance of it's critique as it went on. Granted, a movie can only do so much on this front when Mattel, the company that makes Barbie products, was so deeply involved in the film's marketing.
While it cannot be extracted from the feminist argument, as the film progressed the theme of what it means to be human was fleshed out, with cellulite and all. In the opening sequence, young girls smash their baby dolls in favour of the inspirational, adult Barbie (Margot Robbie). She symbolized the possibility of becoming something other than a mother — becoming an individual.
When Barbie starts losing her doll-like perfection, she has to reckon with genuine emotion, adverse relationships with others, and questioning her value in the world. Barbie opts for this life rather than returning to Barbieland. But, I am not sure all of us would do the same if given the choice. We are all imperfect in the real world. Barbie never seems to address its systemic faults that make us feel ashamed just for being ourselves.
Where does this leave us?
Likely, it is just the extremely opposing aesthetics and storylines of both films that led to their online popularity. However, perhaps some of us went to the theatres because we knew that these movies set out to prove us wrong about their respective subjects. Both have been mythologized in very different ways.
While we can enjoy the escapism of movies, living vicariously through characters on screen, some films make us think more critically about ourselves and our place in the world. I found this to be true of both films. Maybe this successful pairing makes us realize filmgoers want to question ourselves through the media we consume. Or maybe, we just want to dress up in suits or pink outfits to feel like we are all a part of something bigger than ourselves.