Arts & Culture
Campus & City
Social Intercourse: July 4
Festivals are popping up across the city, waiting for you to come discover Edmonton's vibrant local culture!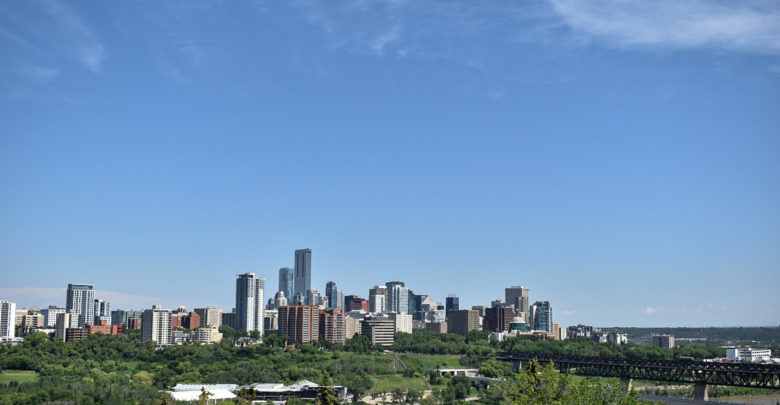 In our biweekly column Social Intercourse, we share our picks for notable things happening on campus and in Edmonton. Check out all these amazing local events!
What: Whyte Avenue Art Walk
When: July 7 to 9 from 10:00 a.m. to 5:00 p.m.
Where: On the streets of Old Strathcona
Admission: Free to attend
If you love art and want to support our local artists in the city, discover a new favourite at the Whyte Avenue Art Walk! More than 400 artists will be selling their work and actively creating artwork at the event, turning District Whyte into a big outdoor gallery.
What: Euphrates Storyteller – Aboud Salman
When: Until July 30
Where: McMullen Gallery, University of Alberta Hospital
Admission: Free admission
The pieces in this exhibition express the life and experiences of Aboud Salman as a refugee artist. It explores the artist's story of uprooting, beginning with his challenges and experiences in the middle of political unrest and conflict in his hometown of Al Mayadin, Syria, and ending with his search for peace thousands of miles away in Canada.
What: The Works Art & Design Festival and Edmonton International Street Performers Festival
When: July 7 to 16
Where: Sir Winston Churchill Square
Admission: Free to attend
For the second time, The Works Art & Design Festival will be collaborating with the Edmonton International Street Performers Festival to showcase visual and performance art in the heart of downtown Edmonton. The event will also feature food vendors, workshops, walking tours, music, and an all ages patio.
What: Grindstone Comedy Festival
When: July 5 to 9, performances starting at 7:00 p.m.
Where: The Grindstone Comedy Theatre & Bistro
Admission: Tickets range from $23 to $38
In the mood for some comedy? There are still tickets available for several shows at the Grindstone Comedy Festival! This festival has a lineup of local and national comedians to make you laugh your socks off, as well as a free open mic on July 5 at 11:00 p.m. for anyone who wants to test out their comedy skills.
What: Mending Roots and Today's Special
When: Until July 29
Where: SNAP Gallery
Admission: Free admission
Two exhibitions have opened at SNAP Gallery featuring the print artwork of Edward Fu-Chen Juan in Mending Roots and Yilu Xing in Today's Special. The first exhibit showcases artwork made using indigenous plants from Taiwan, as the artist expresses his experience as an immigrant to Canada and explores his connections to his homeland. Today's Special presents images of food that explore how people form connections over meals. Yilu Xing will be hosting a free artist's talk about Today's Special on July 15 from 2:00 p.m. to 3:00 p.m..
What: Edmonton Jerk Festival
When: July 8, 12:00 p.m. to 9:00 p.m.
Where: Queen Mary Park
Admission: Free to attend
This festival will feature a selection of vendors that cook and celebrate Jamaican jerk food in the Boston style, which is a small community off the east coast in Portland, Jamaica where jerk originated. This annual cultural event will also include musical entertainment and is suitable for all ages.