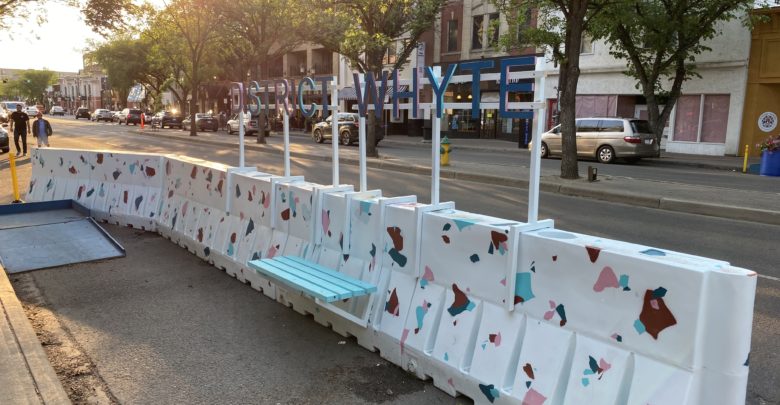 What: Taste of Edmonton
When: July 20 to 29 from 11:00 a.m. to 11:00 p.m., July 30 from 11:00 a.m. to 9:00 p.m.
Where: Sir Winston Churchill Square
Admission: Food tickets start at $2.00
This classic festival is coming back to the streets of Edmonton with over 50 locally owned restaurants! There will also be daily music performances and plenty of food trucks with a wide variety of dishes and drinks for attendees to sample. This year, the festival will also include food tours, bike tours, and a nightly performance of duelling pianos
What: Where Dark Things Dwell
When: Until September 24, Thursday & Friday Games – 7:00 p.m. and 9:30 p.m., Saturday Games – 5:30 p.m., 8:00 p.m. and 10:30 p.m., Sunday Games – 5:30 p.m. and 8:00 p.m.
Where: Fort Edmonton Park
Admission: $30
Check out the largest outdoor escape room at Fort Edmonton Park! This interactive experience starts when an ancient curse drives the villagers of Edmonton mad. In teams of four you must stop the curse from spreading to the rest of the world. The experience is both indoors and outdoors, so dress accordingly!
What: Midsummer Night Market
When: July 21, from 6:30 p.m. to 11:00 p.m.
Where: Granite Curling Club
Admission: Free
Presented by Alt After Dark, this event will include live entertainment, food trucks, and over 100 vendors! Come support local brewers, crafters, and artists with the chance of winning a door prize. There is free entry to the market and it is suitable for all ages.
What: Beautiful Parasites
When: Until August 19, Tuesday to Saturday from 10:00 a.m. to 5:00 p.m. and Thursdays from 10:00 a.m. to 8:00 p.m.
Where: Art Gallery of St. Albert
Admission: Free to attend
The latest exhibition at the Art Gallery of St. Albert features the work of Tammy Salzl across mediums, from video installations to traditional paintings. A soundscape composed by Greg Mulyk provides a whimsical atmosphere for viewing the artworks, many of which refer to familiar mythologies, fairy tales, and fables. If you are interested in the intense visual intersection of the beautiful and the disturbing, check out this exhibit!
What: If These Walls Could Talk: Art and Heritage Walking Tour
When: July 29, 1:00 p.m. to 2:30 p.m.
Where: Meet at The Carrot Community Arts Coffeehouse
Admission: $40.54 per ticket
This unique guided tour provided by Arts on The Ave will take you through historical landmarks and artwork on 118th Avenue. There is more artistic history than meets the eye on this street, one of the oldest in the city. After the tour, you can stop in at The Carrot Community Arts Coffeehouse for a complimentary coffee and muffin. Tickets are available on eventbrite.
What: Pet Prowl and Music & Mutts: Dog park Concert Series
When: July 22, 12:00 p.m. to 4:00 p.m.
Where: SouthBARK Dog Park
Admission: Free to attend
If you are looking for a pet-friendly activity this weekend, head to SouthBARK dog park on Whyte Ave with your pup! The Cosmopolitan Music Society will be performing as a part of their dog park concert series at 1:00 p.m.. There will also be a prize wheel, pup cones from Yelo'd Ice Cream, and samples as well as coupons from Global Pet Foods.