News
Students' Union
Notes from Council: Executive reports, possible Student Price Card partnership discussed
"We're quite amenable to their proposal," vice-president (operations and finance) says.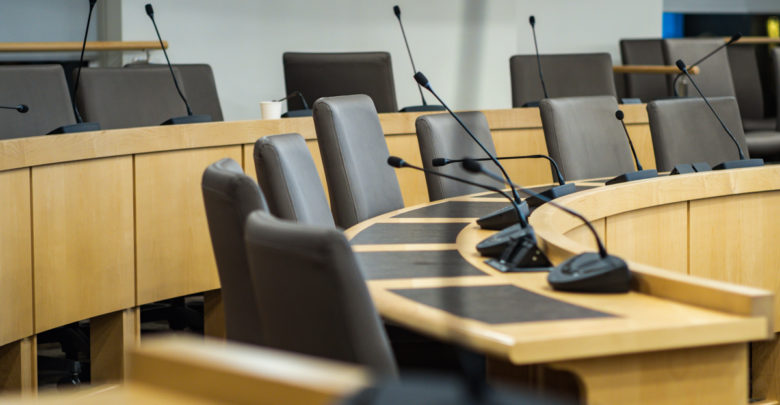 "Notes from Council" is The Gateway's ongoing series of recaps of noteworthy items from Students' Council meetings.
---
At the University of Alberta Students' Union (UASU) Students' Council meeting on July 18, the executive committee gave individual reports. Additionally, talks of a partnership with discount program Student Price Card (SPC) are underway.
During Speakers' Business, Speaker Christian Zukowski announced that Faculté Saint-Jean councillor Jillian Aisenstat has resigned from the Sustainability Committee.
Executive committee gives reports to council
Michael Griffiths, vice-president (student life), directed councillors to his written executive report.
In his written report, Griffiths said that the Council of Residence Associations (CORA) had its first meeting of the year. He added that he's been in recent discussion with individuals working on the Student Experience Action Plan (SEAP).
Additionally, Griffiths said that he's been working with the Indigenous Students' Union (ISU) by attending their periodic meetings. He added that they have "touched on plans for the residential school memorial, the upcoming Clean Air Strategy, and the ISU's involvement in each."
Levi Flaman, vice-president (operations and finance), told council that he met with representatives from SPC, a Canadian student loyalty discount program. The meeting was about SPC's new initiative, SPC Campus Portal.
"We're quite amenable to their proposal. We delivered it internally to figure out whether we want to partner with them and to what capacity."
Pedro Almeida, vice-president (academic), also directed council to his written report. In his report, he wrote that the executive team had its first meeting with the university's Office of the Registrar.
"We discussed some important items including upcoming changes to BearTracks, the launch of exploration credits in the fall, and several of our goals for the year," he wrote.
He also wrote that the Council of Faculty Associations (COFA) will hold a joint-board meeting on the Academic Materials Program (AMP). Following the meeting, COFA's Advocacy Working Group "will hold a meeting where questions will be answered by the [U of A's] bookstore manager."
On July 18, Vice-president (external) Chris Beasley and President Christian Fotang were in Fredericton, New Brunswick. They were attending the Canadian Alliance of Student Associations' (CASA) 2023 Policy and Strategy conference. Beasley said that they met with Member of the Legislative Assembly (MLA) for Edmonton-Glenora Sarah Hoffman. Additionally, they met with the Government of Alberta's Minister of Advanced Education, Rajan Sawhney.
"We talked [with Sawhney] about the Council of Alberta University Students' (CAUS) priorities on affordability, mental health, and gender-based violence. Overall, it was really great," Beasley said.
Fotang added to Beasley's report, saying that the CASA conference included consultation sessions and discussions on CASA's advocacy priorities. Also, Fotang and Almeida have been "meeting with faculty associations, talking about their priorities, and how the UASU can support them."
SPC partnership would not affect Perks' value, Flaman says
During question period, law councillor Damon Atwood asked Flaman if partnering with SPC would "diminish the value of our own Perks program."
"It does not. That was one of the main hesitancies that the staff members in that meeting had brought forward. But upon hearing what [SPC] had to say, their concerns were assuaged. If they're happy, I'm happy," Flaman replied.
Afterwards, council continued discussion on its goals for the year and its council charter. Council discussed and worked on both at GovCamp 2023. At Students' Council, council had a second opportunity to give feedback and edits.
"We want to have an action plan that will ground us and give us direction for what we're trying to achieve this year," Fotang said. "During GovCamp … we [had] a conversation about what we expect from each other in terms of how we wanted to get along. This charter is just that written social contract."
Council gave feedback on the charter that emphasized avoiding burnout, dedicating time properly, and keeping councillors accountable.
Councillor feedback on council's goals included adding advocacy for accessible and well-maintained campus infrastructure and specific word changes to the document.