Campus Life
Institutional
News
AASUA releases statement condemning attack at UWaterloo
AASUA president says it is the university's responsibility to protect students and faculty following the UWaterloo attack.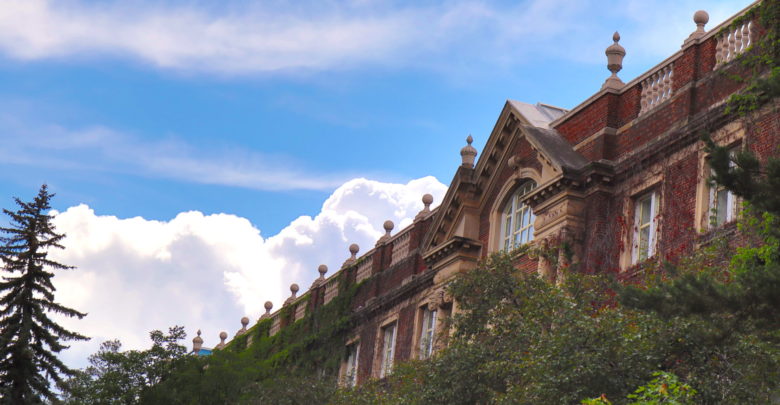 Trigger Warning: This article discusses topics related to acts of violence and hateful rhetoric that some readers may find upsetting. Resources are available at the end of the article.
---
On June 27, Geovanny Villalba-Aleman walked into an in-session Philosophy 202 class at the University of Waterloo and stabbed the professor and two students. All three sustained non-life threatening injuries and are currently in recovery. Police later stated that the attack was hate-motivated, relating to gender expression and identity.
For the spring semester, Philosophy 202 was crosslisted with Gender and Social Justice 222. The combined course examined the "construction of gender in the history of philosophy through contemporary discussions," the course description said.
On June 28, the Association of Academic Staff University of Alberta (AASUA), released a statement condemning the attack.
"There is no space on university campuses for hate," the statement said. "It is paramount that students and all university staff are safe as they teach, research, and learn."
AASUA President Gordon Swaters said there was a "great deal of interest" to respond appropriately and quickly to the news. He said that this news was personally "deeply distressing," as he is a graduate of UWaterloo.
On June 30, Verna Yiu, provost and vice-president (academic) at the U of A, released a statement condemning the attack. She added that she found it "deeply disturbing."
"The U of A stands in solidarity with and supports all of our 2SLGBTQIA+ students, faculty, and staff," Yiu said. "We reaffirm our commitment to protecting their human rights and well-being, and continuing our efforts to address sexual and gender-based violence at all levels within our institution and communities."
University needs to be "pro-active" in re-evaluating it's emergency response process, AASUA says
Following the attack, many students and faculty criticized UWaterloo's emergency alert system. They said there were delays in alerting campus and many didn't know an attack had occurred until hours later.
As a result, Swaters called for the U of A to re-evaluate it's emergency response process in his statement. Additionally, he urged the university to be "pro-active."
Swaters said that the U of A should reconsider its process so that the "shortfalls that occurred at UWaterloo do not occur here."
"We have no evidence at this point that the university is failing in this regard. But nevertheless, we think that this provides a great opportunity to review … the situation, and make sure that our response mechanisms are adequate to meet challenges of this sort."
In Yiu's statement, she said the U of A is currently "exploring many avenues related to safety and security." These avenues include collaborating with researchers and professors in gender studies to identify "actions," having conversations around restorative practices, and seeing how instructor information is posted publicly.
Free speech and debate is a part of the university experience, but only possible in a "safe, protected environment," Swaters says
University classrooms are a place for debate, but only if done respectfully, Swaters said. He added that students and faculty who "stand against hate should never be afraid to state their opposition to it," while also allowing others to share their point of view.
"The nature of the university experience is for all of us to experience somebody's point of view which we may not agree with and may find uncomfortable."
Swaters added that allowing healthy debate is important from a "right to free speech [and] academic freedom perspective." However, he said this does not include hate speech.
"These rights and privileges are not unlimited. They do not include, in my view, the right to hate speech, as it is outlined in various laws."
Debate is only possible in a "safe, protected environment where we're respectful," Swaters said. "What happened to Waterloo crossed way beyond that line."
AASUA says it is the U of A's responsibility to protect campus from discrimination and violence
In Yiu's statement, she said the U of A is committed to upholding the rights of students and faculty to teach and learn gender studies on campus.
"We are committed to upholding their rights to do so in a safe environment free from harassment, discrimination, and violence."
Swaters' statement said that it is the university's responsibility to protect the campus community from hatred and violence.
"This horrific event demonstrates the special protection those specifically involved in this important work and members of our 2SLGBTQ+ community need at this time."
Swaters said that the U of A needs to ensure students and faculty aren't afraid to learn and teach these subjects. To do that, proper safety systems need to be in place.
"I don't want people to be scared to have [these conversations]. But at the same time, we demand that the employer ensures that we have a safe workplace to have these conversations in, and for the students who learn here to have these conversations."
Additionally, the university needs to have security protocols in place to re-build a safe learning environment "where these uncomfortable but non-hateful conversations can occur again," Swaters said.
AASUA feels "hate and extremism" rising on campus, Swaters says
Swaters mentioned the need for the U of A community to "[confront] the rising tide of hate and extremism targeting gender studies and anti-racism courses" in his statement.
Swaters said that AASUA can feel hatred of this kind rising. These attacks are a "real threat to free speech, democracy, and our ability to communicate with each other."
"The pessimistic view would be that these sorts of attacks stifle some of the material discussed in some classrooms for fear of somebody acting inappropriately."
Swaters said that the "optimistic view" is that the university community is aware of these dangers. If they are, they can make sure the U of A is a safe place to have "these conversations without fear of some lunatic engaging in violence on campus."
However, that is still the university's responsibility, Swaters said.
"It's not up to us to arm ourselves in order to ensure that we're allowed to say the things that need to be said to each other in order to move knowledge along."
---
If you are in distress, phone the Canadian Mental Health Association 24/7 distress hotline at (780-482-4357).
The Landing is the U of A's on-campus support for gender and sexuality diversity and provides drop-in and one-on-one appointments with volunteers. They can be found in 0-68A SUB, from 12 p.m. to 4 p.m. on Monday and Wednesday.