Institutional
News
Research
New $25 million initiative will fund theoretical quantum research in Alberta
Initiative is funding "curiosity based research on the fundamental way that our universe and the matter in it works," U of A professor and chair of physics department says.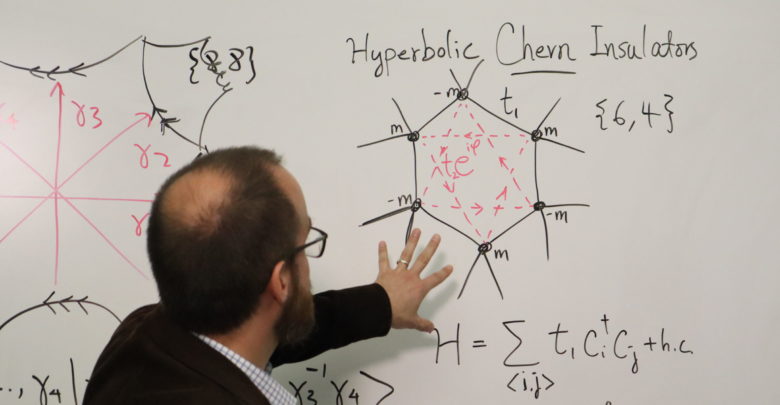 Quantum Horizons Alberta (QHA) is a $25 million initiative partnered with the University of Alberta, University of Calgary, and University of Lethbridge. It aims to expand the capacity of foundational quantum science research in Alberta.
Four donors are funding the initiative: Richard Bird, Joanne Cuthbertson, Patrick Daniel, and Guy Turcotte. QHA aims to establish Alberta as "a key source of research and discoveries in a field which promises to be transformational to the human condition," Bird said in a press release sent out on June 15.
QHA will focus on "fundamental research that will lead to future exciting innovations," U of A professor says
Quantum science is the study of very small properties and behaviours. According to Roger Moore, professor and chair of the department of physics at the U of A, applied research on quantum science typically receives more funding than fundamental research.
"Applied research is when we're taking fundamental physics and applying it to a system to build a useful device. Or, to have a useful, practical outcome," Moore said. However, practical applications require fundamental research beforehand.
"This is a unique opportunity because it's funding fundamental physics research. It's curiosity-based research on the fundamental way that our universe and the matter in it works. That leads, down the line, to future applications."
According to Moore, the initiative will fund new faculty positions and postdoctoral researchers across the three universities. He added that QHA will enable the recruitment of researchers from all over the world and bring them to Alberta.
"Researchers will come … in order to come up with the discoveries that will drive the next wave of scientific inventions, but [for now] it is going to be fundamental. It's going to take a while for those innovations and discoveries to trickle down and lead to new devices and approaches that benefit us all."
QHA will provide more opportunities for researchers across the three universities to collaborate. Additionally, it will build upon areas of fundamental quantum research already established at the U of A.
"It will bring together quantum chemists, quantum condensed matter theorists, and subatomic theorists all in one node here at the U of A. They're going to have the ability to collaborate more with their colleagues in Calgary and Lethbridge," Moore said.
"We're really trying to understand the basic physics of how the universe works," U of A associate professor says
Joseph Maciejko, an associate professor in the department of physics at the U of A, decided to pursue a career in fundamental quantum science research after learning about quantum mechanics as a student.
"When we try to understand quantum mechanics, we're really trying to understand the basic physics of how the universe works," Maciejko said.
Maciejko studies quantum materials and how different materials such as metals, insulators, and conductors — a material that lets electricity flow through it — work. He added that trying to discover new materials is particularly exciting.
"For a long time it was thought that we only had either metals or insulators. Eventually, people discovered through fundamental science that there's something called a semiconductor or a superconductor," Maciejko said.
"You can use these new kinds of materials that have very different properties to make very different devices. For example, if you didn't have a superconductor, it would be really hard to make a Magnetic Resonance Imaging (MRI) machine."
He added that QHA will enable more discoveries of new types of materials that will eventually lead to new technologies.
Funding aims to help theorists in Alberta "join a global momentum" in understanding quantum science
Anffany Chen, a postdoctoral learner at the U of A, is a condensed matter theorist studying quantum materials. Her current interest is hyperbolic lattices, a two-dimensional form of synthetic quantum matter.
"They are negatively curved, which gives them very unique properties that we haven't seen before in conventional lattices or crystals," Chen said.
Right now, she is focused on the lattices' strong connection to the holographic principle. According to Chen, the holographic principle is "one of the most promising paths towards the unification of quantum mechanics and gravity."
"This holographic principle is a mathematical translator between the quantum theory and the gravity theory. The lattices that we're studying are a toy model of this holographic principle. The end goal is to have a unified theory that could both describe gravity, like black holes, and quantum mechanics, like subatomic particles."
Chen added that when it comes to fundamental research, it is necessary to have an active exchange of ideas.
"I'm really excited that there's this initiative. The influx of new researchers, postdocs, and professors will enable us to join a global momentum towards advancing our understanding of quantum mechanics."