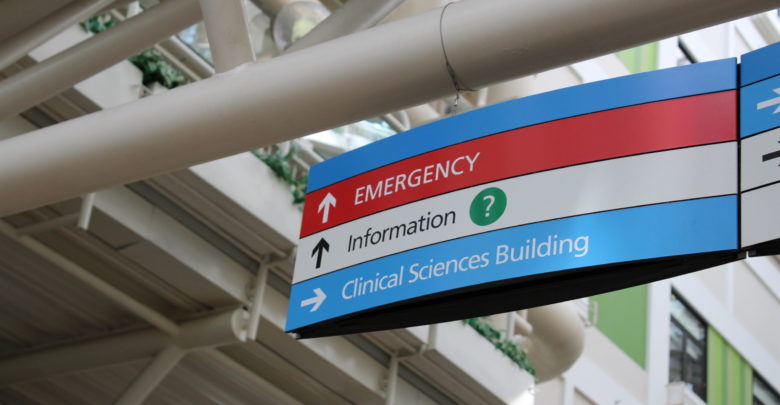 A University of Alberta sociologist, Patrick McLane, is working with family physician and medical lead for the Indigenous Wellness Core, Dr. Esther Tailfeathers, a member of Kainai Nation, to address racism in emergency departments and improve Indigenous peoples' quality of care.
Dr. Tailfeathers' work for the Indigenous Wellness Core engages Indigenous peoples across the province in order to develop evidence-based care for patients in Alberta.
The Indigenous Wellness Core is collaborating with the Emergency Strategic Care Network (ESCN) that McLane works with to address the treatment of Indigenous patients in emergency departments.
McLane said that he previously studied Indigenous experiences in emergency departments across Alberta to "identify the ways racism operates" there. In the study, he found that Indigenous peoples experience "disrespect through tone and body language" and overt racism, as well as being neglected or not taken seriously in emergency departments.
Indigenous patients were found to be less likely to receive higher triage scores, meaning their need for care was deemed less emergent across several conditions. As well, they are more likely to leave the emergency department without treatment.
"There is bias in the emergency room, and it has been proven," Dr. Tailfeathers said. She added that because of McLane's past research, "there's been a significant impact on physician beliefs of how care is given to Indigenous patients. It's impacted how people recognize their own bias."
McLane said that working with Indigenous leaders, such as Dr. Tailfeathers, reminds him that he's "doing the work in service of people accessing emergency care and First Nations peoples, rather than the institutions of the hospital or the university."
Working with Indigenous leaders can also affect the way data is interpreted. McLane said that Dr. Tailfeathers provided insight on patients who delay going to the emergency room because of past negative experiences, and how that could influence triaging.
McLane said his past work is foundational to his new project, in which he'll work to build connections between emergency departments and First Nations organizations to better the quality of care for Indigenous peoples.
With Dr. Tailfeathers' help, McLane aims to work with three emergency departments in each of Alberta's Treaty areas (Treaties 6, 7, and 8), to build relationships between that department and First Nations organizations.
"We're now looking at which hospitals are best representative of what happens in the province — we want to look at an urban hospital, a rural hospital, and a hospital used heavily by Indigenous patients," Dr. Tailfeathers said.
McLane said that this project will likely include educating health-care providers and changing how emergency departments operate.
"We don't think you can put everything onto the providers, so just educating won't be enough. But the main component really is building those relationships with the goal of addressing anti-Indigenous racism," McLane said.
"Then, we begin the hard work of how we change our intervention and make it specific for this department and Nation, and testing it."
McLane's project received $1.75 million in funding from the Canadian Institutes of Health Research (CIHR). McLane's is one of 29 U of A research projects to receive part of nearly $17.9 million worth of funding from the CIHR.