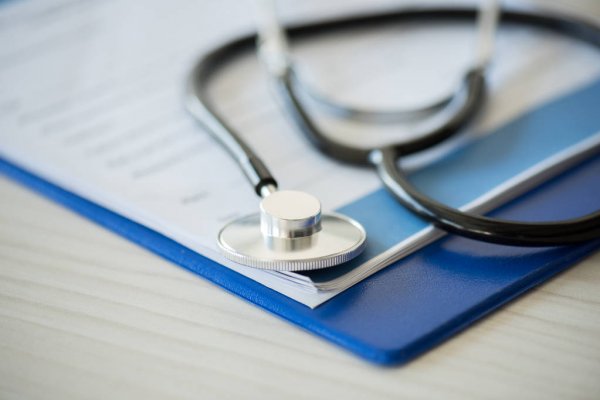 Research done by Ron Damant, a University of Alberta professor in the department of medicine, found that COVID-19 long-haulers facing stigma due to their condition experience more severe symptoms.
Stigma, like food insecurity, social protection, and access to healthcare, is a social determinant of health.
"Over the years, [researchers] have found that people who are experiencing stigma due to a variety of different reasons experience more stress, anxiety, depression, loss of self esteem, and even thoughts of self harm sometimes," Damant said.
As there were no available questionnaires to evaluate stigma for Post COVID-19 Condition (PCC) — also known as long COVID-19 — at the time of research, the questionnaire was based on experiences relayed by patients at the Long COVID Clinic and the Short HIV Stigma Scale. The Short HIV Stigma Scale has previously been adapted to measure other instances of health-related stigma.
"PCC is defined by the persistence of symptoms beyond 12 weeks following the acute illness. At least 10 to 20 per cent of COVID-19 survivors meet this definition," according to the published research in eClinicalMedicine.
The Post Covid-19 Condition Stigma questionnaire analyzed 145 patients at the U of A's Long COVID Clinic. The Total Stigma Score (TSS) — the sum of numeric responses for the 40 questions in the questionnaire — ranged from 40 to 174 out of the possible 200 maximum, with the average being 103.9. The majority of respondents had been able to recover from their acute infection at home. The average number of days between contracting COVID-19 and taking the questionnaire was 322.
The average rating for quality of life was 67.7 points, which is 10 points lower than the average of 77.4 for the province of Alberta. The study found a "strong association between PCC-related stigma and decreased quality of life."
Although many of the reasons for the stigmatization of long COVID-19 and other health conditions overlap, there are distinct reasons for long COVID-19 stigmatization, according to Damant. One reason is the fear of catching an infectious illness, although COVID-19 long-haulers are not infectious.
Through the Long COVID Clinic, Damant has met many high-achieving patients who have experienced decreases in their self-worth due to their decrease in productivity. Noticeable drops in productivity because of reduced functional status and increased frailty can result in criticism from internal and external sources, Damant said.
"There's the 'stigmatizer,' who might be thinking that way. Sometimes, the person who's being or feeling stigmatized actually kind of anticipates that kind of treatment, worries about it, or is embarrassed about their condition," Damant said. 
Many patients with higher stigma scores were also more likely to be unemployed due to disability. According to the published research, long COVID-19 can make working difficult, but the impact of stigma on employment status is well-documented.
Varied experiences with COVID-19 infections, as well as disbelief about the pandemic or distrust about vaccines, can impact long COVID-19 sufferers, Damant said.
"The other thing is, and I think this is a big one, is that there's massive amounts of myths and [misinformation] around them circulating these days."
As well as raising awareness about the reality of the condition, Damant hopes his work can lead to more research and potential interventions to improve COVID-19 long-haulers' quality of life.
"There's been so many people who have come in and just been so relieved to be able to tell their story and have somebody genuinely and empathetically listen to what's going on."
People can also help to challenge the stigma by challenging any misconceptions the people in their lives might have about long-haulers, Damant said.
"If you're talking to somebody and they say, oh those people with long COVID-19 are just faking it or they're just trying to get out of school or work or final exams — maybe challenge that."