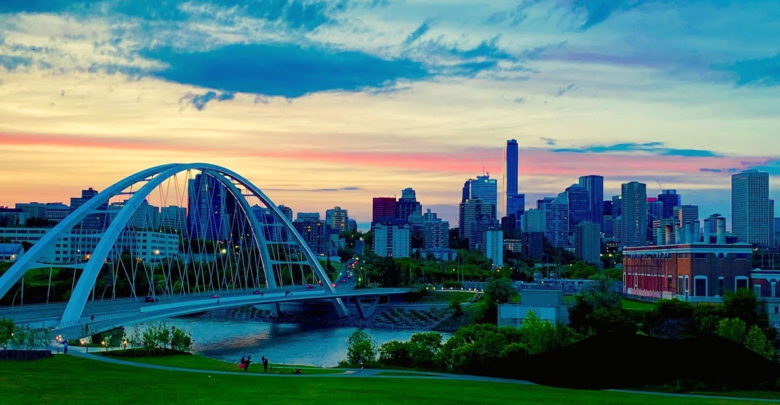 In our biweekly column Social Intercourse, we share our picks for notable things happening on campus and in Edmonton. Check out all these amazing local events!
What: UBUNTU Festival
When: May 27 and 28
Where: 10418 107 Ave NW
Admission: Free to attend
The UBUNTU festival celebrates rich and diverse African cultures while supporting local businesses. This event, organized by Habesha African Market, La Connexional, and the North Edge Business Association, is family-friendly and will have a variety of food vendors, live music, and other activities.
What: Peonies in Bloom – Mactaggart Art Collection Tours
When: May 23, 2:00 p.m. to 3:00 p.m.
Where: University of Alberta Business Building
Admission: Free to attend
Objects from the online exhibition, Peonies in Bloom: A Selection of Art and Textiles from the Mactaggart Art Collection, will be available for public viewing. Curator Isabel (Pi-Fen) Chueh will lead a tour of the exhibition, capped at 15 people, on May 23. This exhibition will showcase the symbolism of peonies in Chinese culture and never-before exhibited textiles.
What: Mercantile Mobility: Chinese Merchants in Western Canada Exhibition
When: May 24 to November 30
Where: Bruce Peel Special Collections
Admission: Free to attend
This exhibition will display materials from the Chinese Experience in Canada Collection, journeying from the mid-nineteenth century to the end of the twentieth century. Curated by U of A alumna Helen Kwan Yee Cheung, the exhibit explores the lives of Chinese immigrant workers after the completion of the Canadian Pacific Railway.
What: UFest Edmonton Ukrainian Festival
When: May 26 and 27
Where: Borden Park
Admission: Free to attend
UFest celebrates the vibrant Ukrainian culture in Edmonton. The festival includes performances by several Ukrainian Dance groups, musical performances, interactive workshops, traditional Ukrainian cuisine, and vendors who sell Ukrainian crafts.
What: Downton Spark
When: May 25 to June 4
Where: Various locations in Downtown Edmonton
Admission: Free to attend
Downtown Edmonton is coming to life over the next few weeks with Downtown Spark. Five large inflatable sculptures will set the scene for a wide variety of events, including a musical performance by William Prince at the Downtown Spark Block Party from 3:00 p.m. to 10:00 p.m. on June 3. Check out the website for more details on family and dog-friendly events.
What: We Got Rhythm – Rising Sun Theatre performance
When: May 27 and 28 2:00 p.m.
Where: Nina Haggerty Centre, 9225 – 118 Avenue
Admission: Tickets are $10.00 for students
This production is hosted by Rising Sun Theatre, a non-profit theatre company in Edmonton that puts on original shows created and performed by adults with developmental disabilities. We Got Rhythm is about the sounds and rhythms of life and one's own experiences.