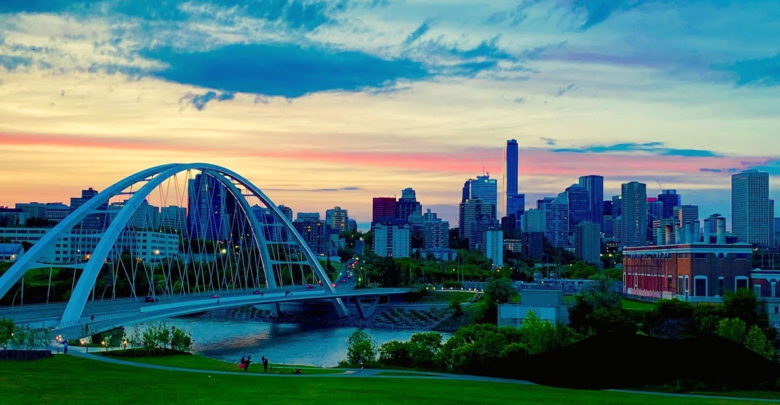 In our biweekly column Social Intercourse, we share our picks for notable things happening on campus and in Edmonton. Check out all these amazing local events!
What: The Institution of Knowledge – U of A exhibition
When: May 16 to June 10
Where: FAB Gallery
Admission: Free to attend
The FAB Gallery is hosting an exhibition focused on research-creation. Curated by Natalie Loveless and Geoffrey Rockwell, The Institution of Knowledge presents research-in-action performances and installations that consider forms of knowledge that have been historically excluded from educational and cultural institutions. This showcase will also involve a public symposium and several artist talks/performances on May 17 and 18. The opening reception for University of Alberta faculty, staff, students, and invited guests will be held on May 16 from 7:00 p.m. to 9:00 p.m.. The gallery is open from 12:00 p.m. to 5:00 p.m. Tuesday to Friday.
What: Spring Métis Market
When: May 13, 10:00 a.m. to 5:00 p.m.
Where: HyperPOP room in Kingsway Mall
Admission: Free to attend
Support over 20 Métis artists and artisans who will be selling a wide variety of products at this spring market! From artisanal-crafted beadwork and moccasins to skincare products and jewelry, this event put on by the Métis Nation of Alberta will celebrate Métis artistic excellence.
What: ByBlacks Restaurant Week
When: May 15 to May 21
Where: Black-owned restaurants across the city
Admission: N/A
Visit a variety of restaurants featuring the diverse range of Black-Canadian cuisine. Sponsored by the Black Opportunity Fund, this is a Canada-wide event that will highlight the talent of Black chefs across the country. The restaurants participating in Edmonton include Travelling Dishes, Simply Irie Caribbean Cuisine, and Sauce Caribbean.
What: Salsa in the Square
When: Every Wednesday until June 28, 6:00 p.m. to 8:00 p.m.
Where: Sir Winston Churchill Square
Admission: Free to attend
Test out your dancing skills and take a lesson in Latin dancing! The lessons will vary in style including Salsa, Bachata, Cumbria, and Merengue. The first hour will consist of a dance lesson, and the second hour will feature DJ Jas playing Latin music. On the final Wednesday, Rumba Caliente will be playing live with their 10 piece band. This event is presented by ETOWN SALSA and The Edmonton Arts Council.
What: Pattern of Place – Exhibition of emerging artist Elise Futoransky
When: Until June 10
Where: SNAP Gallery
Admission: Free to attend
The latest exhibition at SNAP Gallery features the print and textile work of Elise Furtoranksy, who explores her Ukrainian-Canadian heritage in her artwork. She also acknowledges her identity as a settler on Treaty 6 territory. Futoranksy is a graduate of the University of Alberta's Bachelor of Fine Arts program, and references Albertan plant life in her pieces.
What: Reggae Up North – Roots Reggae Concert
When: May 13, event starts at 11:00 a.m., paid concert starts at 6:00 p.m.
Where: Old Strathcona, 10310 83 Ave NW
Admission: Tickets from $22.63
Roots Reggae bands EarthKry and RikJam will be performing on the streets of Old Strathcona. Starting at 11:00 a.m., visitors can come and sample a variety of Caribbean food and drinks supplied by local vendors. A local disc jockey (DJ) will be playing music until the paid concert starts at 6:00 p.m..