Arts & Culture
Cultural Affairs
Retro on Retro: Gordon Lightfoot's 'Gord's Gold'
Gord's Gold feels unburdened by the nearly 50 years since its release, embodying the enduring comfort and creativity of Gordon Lightfoot's music.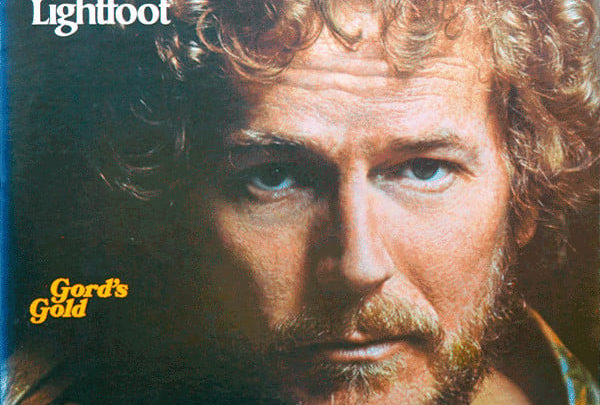 Stories about Canadian songwriter Gordon Lightfoot's immense influence came pouring in from fans and fellow musicians when he passed away on May 1, at the age of 84. Frequently mentioned in these reflections and recollections is Lightfoot's album Gord's Gold, as it made a particularly memorable mark on the music scene.
The 1970s was a rich decade for greatest hits albums, as the creative boom of songwriting in the previous years produced best-selling records in all genres. Gordon Lightfoot found himself at the heart of this celebration of artistry when he released Gord's Gold, a 22 song compilation album, in 1975.
At the time of the release of Gord's Gold, Lightfoot had already made a name for himself as a singer-songwriter, pop figure, and key player in the Canadian folk music revival of the 1960s. His songs — classics like "For Lovin' Me" and "Did She Mention My Name" — found listeners internationally, and seeded themselves in the hearts of countless Canadians. 
Between 1966 — the year of his debut album, Lightfoot! — and 1974, Lightfoot released 19 albums, all laden with original compositions curated in his rapidly developing style. In fact, this number includes live performances and greatest hits collections that predate Gord's Gold. Though it wasn't his first compilation album, Gord's Gold was Lightfoot's best selling album and the first one that came to my mind when I heard of his recent passing.
I decided to revisit this collection of songs that established itself as a staple in many Canadian families, including my own. Listening to the album today takes me back to childhood camping trips, car rides, and evenings listening to compact discs (CDs) in the living room. I am still drawn to the particularities of every song.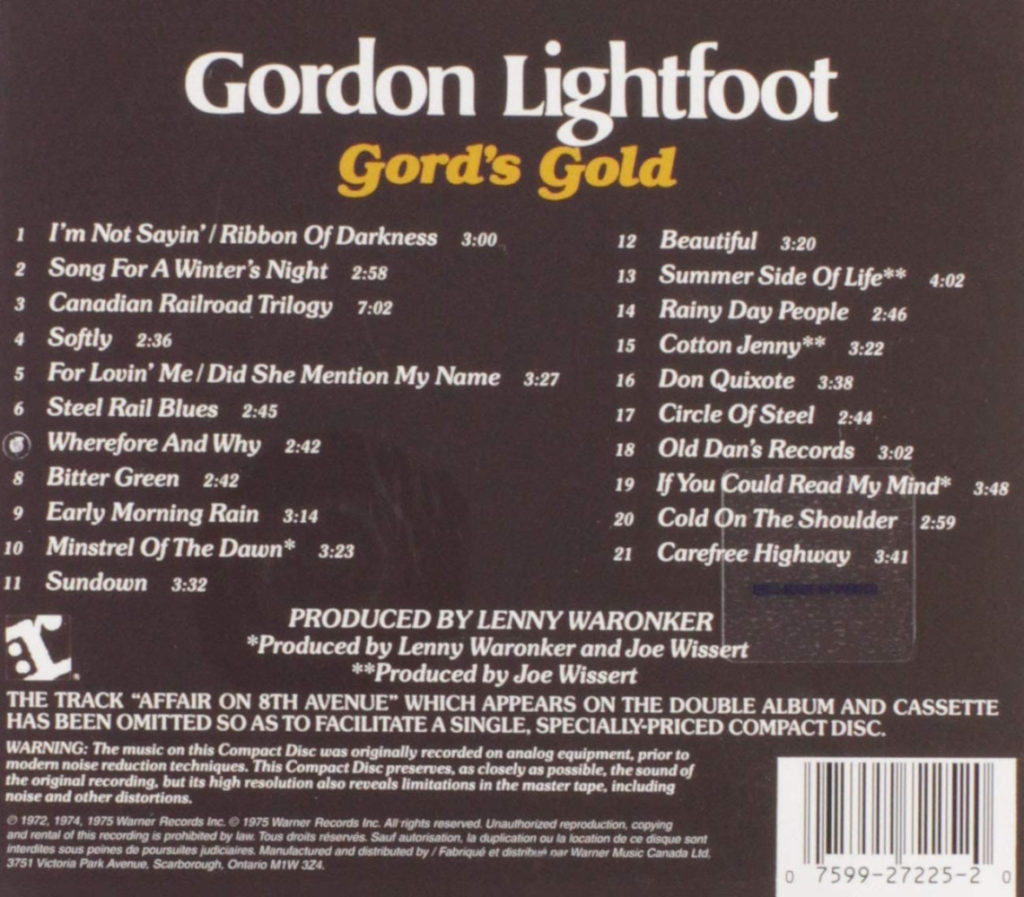 The instrumental backgrounds of each Gord's Gold track lean into many different genres. The steady bass and full backing vocals of "Sundown" reflect the soothing sounds of pop. Other songs, like "Don Quixote," bring more traditional folk qualities to life, such as Travis style fingerpicking. "Cotton Jenny," the song immediately preceding "Don Quixote" on the album, features distinctly country-esque harmonica and vocal harmonies.
I try not to eliminate any genre entirely from my listening, but I'll admit that country music isn't usually my first choice. However, Gord's Gold is comfortably different for me. Lightfoot's unique enunciation, for one, sets his voice apart from the distinct twang and occasional huskiness of country vocals. His voice is rich and full, but there is also a sense of ease to his baritone singing. The lyrics sound honest coming through Lightfoot's clear delivery. Despite the differing stylistic elements of each song, they are united by their distinct Lightfoot sound.
His songs elegantly balance carefully crafted poetry and precise tempos with the lightness of minimal chord changes and simple melodies. His recognizable voice and lyrics celebrate the events and landscapes that inspired him throughout his lifetime.
The album catches the listener's attention at the start with a fresh take on two of Lightfoot's older songs, "I'm Not Sayin'" and "Ribbon of Darkness." Both well-developed songs in their own right, they flow into each other seamlessly to create the first track of Gord's Gold.
Diehard music fans will often scoff at those who base their appreciation on an artist's greatest hits alone. Gord's Gold, however, seems to be admired by devoted fans and casual listeners alike. While it features Lightfoot's top hits — tracks like "Sundown" and "If You Could Read My Mind" — it maintains the intimacy of a carefully curated album of original releases, and engages the listener with re-recordings of old tunes.
Familiar, but still fresh in sound, the album represents only about a decade of Lightfoot's lifelong songwriting career. He released his final album Solo in 2020.
Consequently, fans of Lightfoot's music will be quick to notice that Gord's Gold excludes some of his most beloved tracks — songs like "Wreck of the Edmund Fitzgerald" — that he would record in the following years.
Despite this, the album offers a snapshot of Lightfoot's reflections on the world. Its songs are personal and autobiographical in their lyrics, but also universal in feeling and message. Gord's Gold sounds golden in its ageless warmth.
To close off this collection of songs, Lightfoot leaves his listeners with an image familiar to travellers roaming across Canada: a "Carefree Highway."
As I think back to the beginning of my journey through the album, I imagine the road stretching out like a ribbon in front of me, the music and the landscape reaching into the distance. Gord's Gold offers both a serene sense of home and a glimpse into the endless possibilities of creativity.