Arts & Culture
Cultural Affairs
'A Motorcycle Saved My Life:' Dealing with grief in lori lozinski's latest short film
Award-winning Edmonton-born film maker lori lozinski takes viewers with her on a transformative motorcycle ride as she copes with the loss of her parents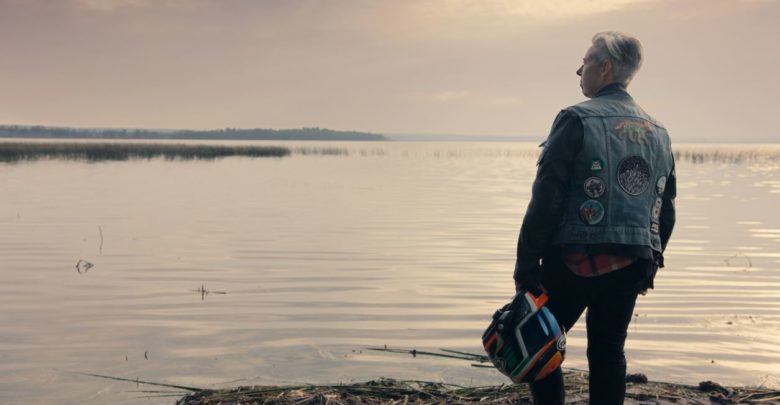 The most moving pieces of media strike a difficult balance between connecting with a broad audience and expressing the unique experience of an individual. Edmonton-born and Vancouver-based filmmaker lori lozinski took on this challenge, and succeeded.
"A Motorcycle Saved My Life" grips audiences through authenticity, striking imagery, and thoughtful production. Lozinski's motorcycle takes her on a journey through grief and female connection that touches anyone who has experienced loss.
The National Film Board of Canada (NFB) published the 12 minute short film on May 15, which is free to stream, on their website. It consists of first-person shots that make the viewer feel like they are out on the open road.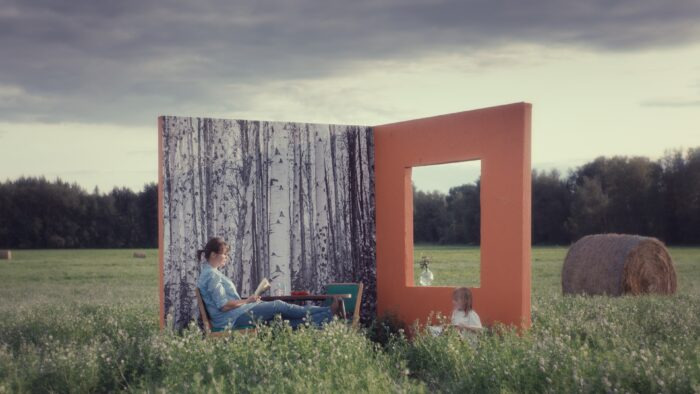 Lozinski filmed the ride on her motorcycle from Vancouver to Hylo in Northern Alberta. These captivating highway scenes are stitched together with archival photos from lozinski's childhood and staged shots that represent the influence lozinski's parents had on her life. The film is lozinski's way of processing complex emotions after they passed away.
"A Motorcycle Saved My Life" is in line with what lozinski has worked on previously. Her most recent project, Kímmapiiyipitssini: The Meaning of Empathy (2021) won the Ted Rogers Best Feature Length Documentary Award at the 2022 Canadian Screen Awards. Her work usually focuses on character, and is produced alongside other female creatives. The autobiographical nature of this short film enables its intricate commentary on gender, community, and acceptance.
"It kind of seems like an oxymoron when [motorcycle riding] is such an unforgiving activity in so many respects. But … when I was kind of trying to process the grief of losing my parents, I found that learning to ride a motorcycle and doing a lot of long distance by myself helped me be in a present state and just live," lozinski said when explaining the film's title.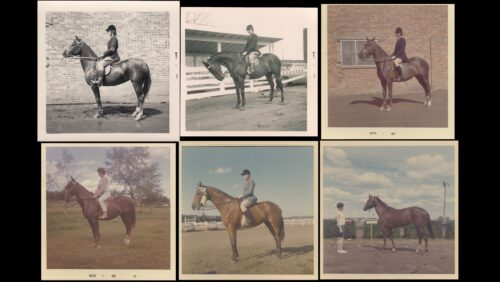 In the film, lozinski draws a connection between horses and motorcycles as she explores her relationship with her mother, who rode horses competitively. She explained that motorcycle riding came quite naturally to her. Possibly because it requires similar presence and consideration to riding a horse.
"[Horses are] very sensitive, intuitive creatures. And I just find riding a motorcycle and riding a horse are very similar. I never put that connection together until I made the film, funnily enough."
The breathtaking natural landscapes of Alberta and British Columbia in the film will likely be familiar to Canadian audiences.
"A Motorcycle Saved My Life" delves into the meaning of home as both people and a place. Lozinski explains that "there's a calling in all of our bodies to return to that place where we've grown up."
As lozinski explores the spaces she grew up in, she transposes images of her family with shots of the land. She explains that "some of those pictures are almost transparent because there's no disconnection there. There's no separation between us and the land."
Community is another aspect of the film that helped lozinski deal with her grief. She finds comfort both with fellow female motorcyclists and her family, describing the communal nature of rural upbringing.
"I went to school in Edmonton, but I was out on the farm most weekends. You're raised by more than just your mother and father — you're surrounded by your family."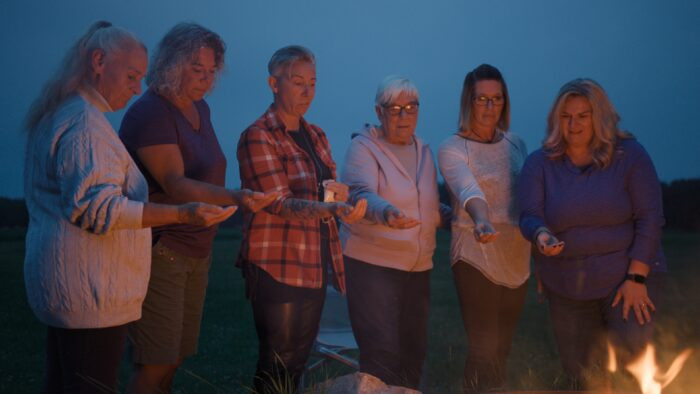 Some of the women featured in the film took part in raising lozinski. She wanted to represent their voices to illuminate her own experiences and try to better understand her mother's.
"I was searching for answers about [my mother] that I didn't know. It was interesting to discover that they didn't know them either."
"While I was developing this project, I was really ruminating on Carl Jung's theory. Do children sometimes live the un-lived lives of their parents? I feel like sometimes I'm living a life my mom didn't get to or didn't choose to."
After viewers watch the movie, lozinski asks them to "call your mother if she is still with you."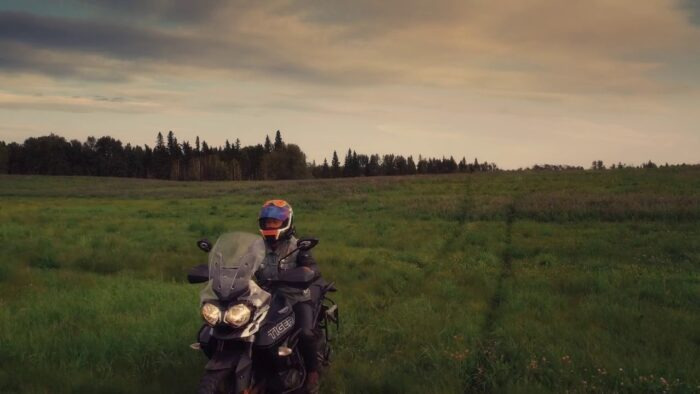 "It is important to stay connected to people in your life when they're here."
Though the film deals with the intensity of grief, lozinski aims to impart a positive message.
"I hope it's a little hopeful. When we lose people close to us it's quite devastating, but we can learn to live with it."