Campus Life
Institutional
News
Alberta Election 2023: United Conservative Party re-elected to government
The United Conservative Party defeated the Alberta New Democratic Party, forming a majority government.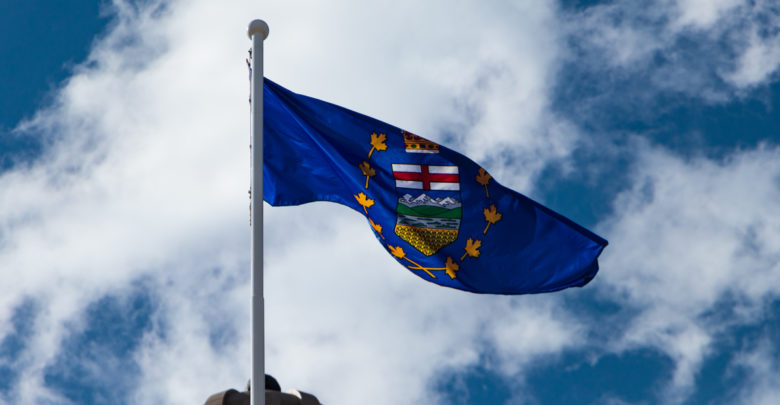 The following information reflects the unofficial results data released by Elections Alberta as of 5:00 p.m. on May 30. The official results will be released on June 8.
---
In the 2023 provincial election, 927,453 Albertans cast their vote for the United Conservative Party (UCP), which led them to win against the Alberta New Democratic Party (NDP).
As votes were coming in May 29, political experts continued to call it a "tight race." In the end, the UCP formed a majority government by winning 49 seats, as opposed to the NDP's 38 seats. The UCP also led the popular vote with 52.59 per cent of votes. The NDP trailed with 44.02 per cent, a total of 776,238 votes.
In 2015, the NDP won the provincial election with 53 seats, and leader Rachel Notley became premier. The Wildrose party won 21 seats, and the Progressive Conservative party (PC) won 10. After the PC and the Wildrose merged in 2017 to form the UCP, the party went on to win the 2019 election with 63 seats. The NDP dropped to 24 seats.
Although the UCP won this election, the party lost 14 seats in the legislature to the NDP. Each of the other parties that ran did not win any seats.
NDP wins all seats in Edmonton and majority in Calgary
The NDP won all 20 seats in Edmonton. Prior to the election, the only UCP Member of the Legislative Assembly (MLA) was Kaycee Madu in Edmonton-South West. Madu formerly served as the deputy premier and Minister of Skilled Trades and Professions.
Madu lost to NDP candidate Nathan Ip, who won 56.5 per cent of votes. The margin between the two was 14.3 per cent, or 3,626 votes.
In Calgary, the NDP won 14 ridings and the UCP won 12. Calgary saw 10 ridings overturn from the UCP to the NDP, including four ridings that former UCP ministers held.
Former Minister of Justice Tyler Shandro lost in Calgary-Acadia to incoming NDP MLA Diana Batten by seven votes, a 0.1 per cent margin.
Secondly, former Minister of Mental Health and Addiction Nicholas Milliken lost in Calgary-Currie to incoming NDP MLA Janet Eremenko by 3,080 votes, a 13.8 per cent margin.
Third, former Minister of Culture Jason Luan lost in Calgary-Foothills to incoming NDP MLA Court Ellingson by 269 votes, a 1.2 per cent margin.
Finally, former Minister of Health Jason Copping lost in Calgary-Varsity to incoming NDP MLA Luanne Metz by 4,084 votes, a 17.7 per cent margin.
Outside of Calgary, the NDP overturned Banff-Kananaskis. Former UCP MLA Miranda Rosin lost to incoming NDP MLA Sarah Elmeligi by 199 votes, a 0.9 per cent margin.
The only other riding that the NDP won outside of the Greater Edmonton region and Calgary region is Lethbridge-West. Incoming NDP MLA Shannon Phillips won by 2,549 votes, a 11.4 per cent margin.
Notley concedes race, UCP win is "another miracle on the prairies," returning premier says
After Notley conceded the election late on May 29, UCP leader Danielle Smith and continuing premier of Alberta spoke to supporters at the UCP headquarters in Calgary.
"Welcome to another miracle on the prairies," Smith said. After thanking her family and supporters, Smith directed her speech to the Albertans who did not vote for the UCP.
"I want you to know that my oath is to serve all Albertans, no matter how you voted. I know I didn't do enough in your judgement to win your support in this election. I will work every day to listen, to improve, and to demonstrate to you that I can be trusted to improve on the issues that you care so deeply about."
At the NDP headquarters in Edmonton, Notley announced to her supporters that she had conceded. She reflected on the growth and achievements of the party.
"I'm very pleased that we will be welcoming at least 10 more MLAs to our caucus who will form part of the largest official opposition this province has ever seen in its history. And, that as a party, we earned the largest percentage of the popular vote in our party's history," Notley said.
Notley also announced that she will continue to serve as leader of the NDP. She has been the party's leader since 2014.
"Where we fell short, the responsibility rests entirely with me. But I do know at the same time, we ran a strong, principled campaign based on our beliefs and desire to create a better future for all Albertans," Notley said. "It is my honour to serve as your leader and it's my privilege to continue to serve as leader of the official opposition."
Albertans re-elected both leaders to their ridings as well. Notley ran for re-election in Edmonton-Strathcona, a seat she has held since 2008. She won with 79.7 per cent of the vote. Smith ran for re-election in Brooks-Medicine Hat, a seat she's held since November 2022. Smith won the seat with 66.5 per cent of the vote.
Alberta breaks advance vote turnout record
In total, 1,763,441 valid votes were cast in the election. This resulted in an unofficial turnout of 62.39 per cent from 2,840,927 registered voters. This is less than the official voter turnout in 2019, which saw 69.9 per cent of voter turnout.
However, Albertans broke the record for most advance votes made in advance polls, with 755,840 valid votes cast. The 2019 election set the previous record with 700,476 advance votes cast. The 2023 Election Day saw 932,747 valid votes cast.
Elections Alberta will announce the official election results on June 8.