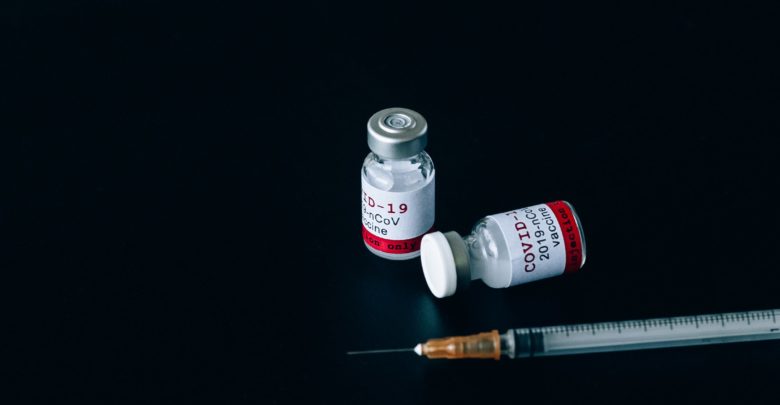 A recent study has found that the media coverage about COVID-19 vaccination requirements surrounding receiving an organ transplant gives equal platform to arguments not backed by scientific support. 
The study was led by Timothy Caulfield, a University of Alberta professor in the faculty of law and research director of the faculty's Health Law Institute.
When the media gives equal platform to emotional or misinformed arguments, and arguments backed by scientific evidence, a "false balance" is presented, said Caulfield. 
"By false balance, I mean misrepresenting the nature of the scientific debate. In other words, making two very asymmetric positions seem like they're equal."
Caulfield analyzed 74 articles from Canada, the United States (U.S.), and the United Kingdom (U.K.) on COVID-19 vaccination as a requirement for receiving an organ transplant. 79.7 per cent presented arguments against the requirement, and 94.6 per cent presented arguments in favour of the requirement.
Caulfield believes the media likely wants to appear impartial, but in doing so, are platforming misinformed views.
"It's a very insidious form of misinformation, because it gives the sense that there is an ongoing debate about the science of it, and it allows for the legitimization of fringe views."
Arguments against the vaccine requirement for an organ transplant were based on personal values and beliefs, religious rights, or misconceptions about the safety of the vaccine or its effectiveness.
"You could argue this is the most studied vaccine in human history," Caulfield said.
Many of the arguments supporting the requirement came from health-care professionals and medical spokespersons. They focused on the prevention of post-transplant infection, safety for those in recovery areas, and organ acceptance. Scarcity of organs means preventative measures like vaccinations are needed to maximize the prospect of a successful transplant.
"When you're writing about the science, make sure that you tell the audience exactly where the weight of evidence resides."
Those resistant against receiving the COVID-19 vaccine may refuse the often life-saving treatment of a transplant, oftentimes having no issue with receiving the other required vaccinations. Although there has been resistance to other vaccines in the past, being against the COVID-19 vaccine has become an ideological flag, Caulfield said.
"When you have individuals that are very entrenched in their views, when it really has become part of their personal identity, it can be much more challenging to change people's minds."
Distrust of health-care professionals is not a "new trend," Caulfield said, but that distrust is becoming more acute.
"We're seeing an erosion of trust. We're seeing this polarization. And misinformation has emerged as one of the greatest challenges of our time."
Challenging misinformation is difficult due to its prevalence, but can often be successful, said Caulfield.
"We have good data that suggests debunking and teaching critical thinking skills can make a real difference."
Caulfield believes combatting misinformation can help change the beliefs of even those most entrenched in anti-vaccine views.
"This view has become part of who they are and it can be really challenging to have them change their minds, but we shouldn't give up. We have to listen. We have to be empathetic and we have to give them a path to credible information."