News
Students' Union
Students' Council experiences highest number of resignations in 19 years
Some former councillors have expressed disappointment in Students' Council and its procedures.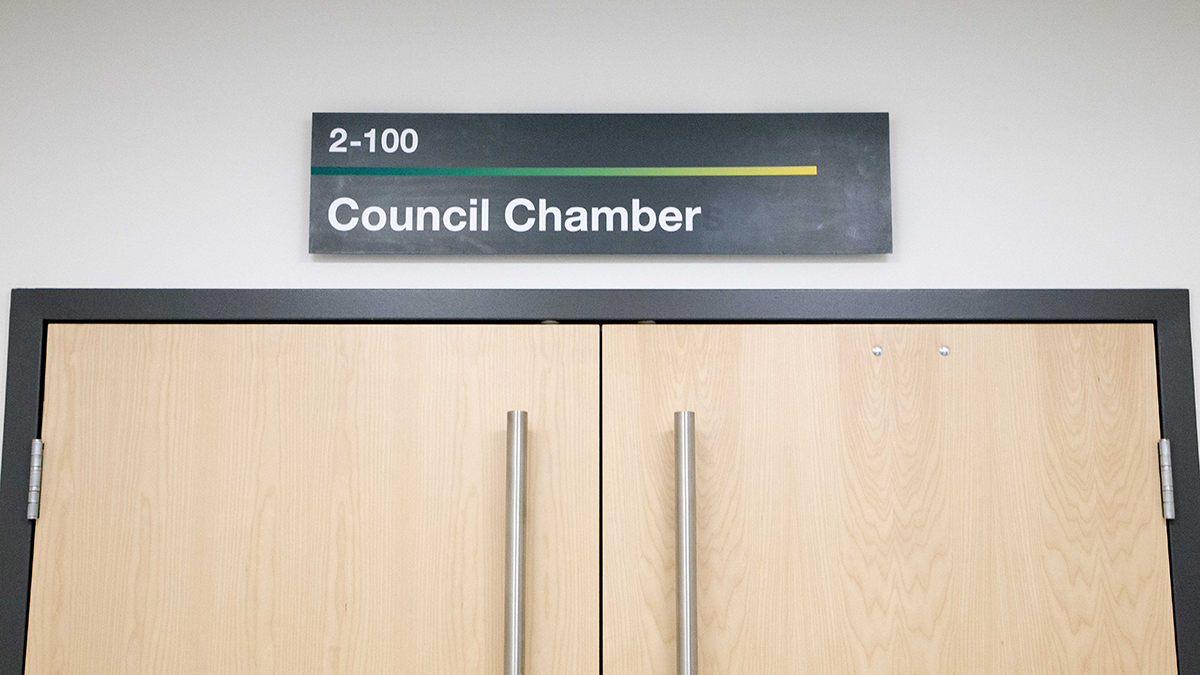 As of April 4, the University of Alberta Students' Union (UASU) Students' Council has had six councillor resignations in 2022-23. This is the highest number of resignations since 2003-04 during which there were seven resignations, according to the UASU's archived Students' Council minutes and agendas.
For 2022-23, there are 35 faculty councillor seats on Students' Council, and 14 seats are currently unfilled. Out of the six councillor resignations this year, three councillors resigned due to their disappointment in Students' Council and its procedures.
Former arts councillor Jaida Han's resignation was announced by Speaker Christian Zukowski at the Students' Council meeting on August 23, 2022. A resignation letter from Han was not included in the order papers.
Mobashhir Khan, a former science councillor, and Jashal Mahal, a former arts councillor, both resigned on November 28, 2022. According to his resignation letter, Khan resigned because he was unable to continue dedicating time to Students' Council.
"I have concluded that I have not been able to devote enough time to Students' Council. To be fair to everyone and myself, I would like to resign from the position with immediate effect," Khan said.
Mahal resigned because for her, Students' Council was a "disappointing experience."
"Or, I had unrealistic expectations to begin with. The issues that require genuine attention are often sidelined," Mahal said in her resignation letter.
"The institution is sadly run under a veil of privilege and ignorance. I don't have a lot of confidence in the council's effectiveness or motives, and I am not committed to the process at this point."
On December 13, former arts councillor Haruun Ali's resignation was announced, and went into effect on January 1. In his resignation letter, Ali acknowledged the work of those on Students' Council, saying that "the work these folks do are making actual positive changes for every day students."
Ali also addressed challenges in Students' Council due to "infighting and inefficiencies that plague our governance."
On July 13, 2022, a complaint was made to the Discipline, Interpretation, and Enforcement Board (DIE Board) against Ali, alleging that he was ineligible for his seat on council. On September 19, the DIE Board ruled that Ali was eligible.
"These consistent battles with ourselves, which have been primarily targeted towards me, will harm our reputation to the student body and to the public … like former councillor Mahal raised in her resignation letter, the privilege that covers this institution is clear."
On January 19, former arts councillor Leo Huang sent in his resignation letter, and the resignation took effect on January 24. Huang resigned because he accepted an internship opportunity.
"With that, I feel I'm unable to perform my duties as councillor properly … it has been an honour and a privilege to serve with you and I wish you the best," Huang said in his resignation letter.
"Students' Council is a flawed body, where we spend a lot of our time on silly stuff," former councillor says
Most recently, former engineering councillor Chanpreet Singh gave his resignation on March 28, which went went into effect on April 4.
In Singh's resignation letter, he said that on March 7, he left the Students' Council meeting along with other councillors, because their concerns about how governance restructuring will affect diversity on council were "ignored and sidelined."
According to Singh, he was told that his "action of leaving the council meeting is a violation of the governance code of conduct."
"I have the right to recuse myself and leave a meeting, if I don't feel that the meeting is of any productive use of my time, or my viewpoints are just being ignored and buried without valid arguments or responses," Singh said.
"Students' Council is a flawed body, where we spend a lot of our time on silly stuff … councillors exert their personal views on all members of the council, and dictate what is the right way and wrong [way.] Freedom of expression is under severe threat at council — this is something you could ask from the multiple councillors who resigned."
"I hope that improvement continues and the new council can build on what we've learned," UASU president says
UASU President Abner Monteiro said Students' Council did face issues in the beginning of the year but has improved since, in a statement provided to The Gateway.
"It's certainly true that some councillors left because they didn't enjoy the experience, while others left for academic or work obligations. I was also very frustrated with how council was working in the first part of the year. The conversation was too often dominated by a subset of council and seemed to me antagonistic at times. Student's elected all of us to serve their needs, not argue," Monteiro said.
"I do think council turned a corner in the new year, and the discussions were more broad, relevant, and effective. I hope that improvement continues and the new council can build on what we've learned, foster collective decision making, and continue the work of making governance accessible to all."