Arts & Culture
Campus & City
Social Intercourse: April 6, 2023
Make the most of the semester before finals season starts by checking out these events in Edmonton and around campus!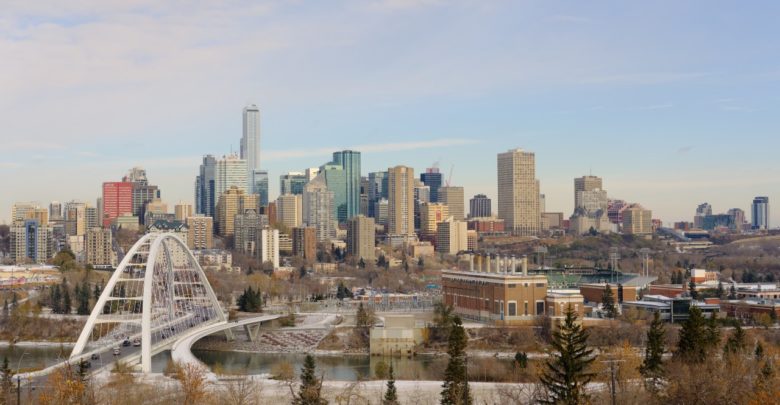 What: Studio Theatre's The Devils
When: April 5 to 15
Where: Timms Centre for the Arts
Admission: starts at $5 for students, and $10 for adults and seniors
This is the last play in the University of Alberta's Studio Theatre series. This three-hour-long play is based on actual events in the town of Loudun in the 17th-century, and explores the dangers of a society overrun by hysteria, particularly in a religious context.
What: The Downtown Defrost 2023
When: April 7 to 8, 2:00 p.m. to 2:30 a.m.
Where: Louise McKinney Park (2:00 p.m. to 10:00 p.m.), The Starlite Room (10:00 p.m. to 2:30 a.m.)
Admission: Tickets starts at $24.99
This family-friendly outdoor festival has been highlighting Edmonton's diverse electronic music and dance scene since 2015. This event is produced by the non-profit organization The Factory Music & Arts LTD, in collaboration with local groups Night Vision Music and Flat 7 Productions.
What: Garneau String Quartet Concert
When: April 11, 7:30 p.m.
Where: MacEwan University Muttart Hall
Admission: $21 for youth under 18 and post-secondary students, $36 for adults
Four Edmonton Symphony Orchestra (ESO) musicians will be performing a string of concerts, as part of their residency at the MacEwan University's Conservatory of Music. For this particular concert, they'll be playing string quartet pieces from Haydn and Janácek, and will be joining the Rosebud String Quartet in playing Mendelssohn's String Octet.
What: Last Class Bash 2023
When: April 12, 9:00 a.m. to 11:00 p.m.
Where: North Campus
Admission: Free to attend
The U of A's Students' Union is hosting a line of events to celebrate the last day of school! Start your day with a free stack of pancakes from Celebration Plaza (the area near the front of SUB), watch people do challenges after lunch at the SUB Atrium, and end the night with friends at either Dewey's or RATT.
What: Gateway to Cinema: All Quiet on the Western Front
When: April 13, 9:15 p.m.
Where: Metro Cinema, Garneau Theatre
Admission: Free with student ID
After the pandemic, The Gateway and Metro Cinema have continued their partnership to screen a series of free movies for students every month. For the month of April, the Garneau Theatre will be showing the Academy Award nominated film All Quiet on the Western Front. Based on the Erich Maria Remarque novel with the same name, this film explores the events of World War I from the perspective of a young German soldier.
What: AFTER THOUGHT: 2023 U of A Senior Print Show
When: April 15 to 29
Where: SNAP Gallery
Admission: Free to attend
This exhibit showcases this year's graduating print students at the U of A. These students have been working on their self-directed print projects since summer 2022. The exhibit will also have an opening reception on Apr 15, 7:00 p.m..