Arts & Culture
Campus & City
Social Intercourse: April 24, 2023
Enjoy the end of finals season by checking out these events at the U of A and around Edmonton celebrating the arts!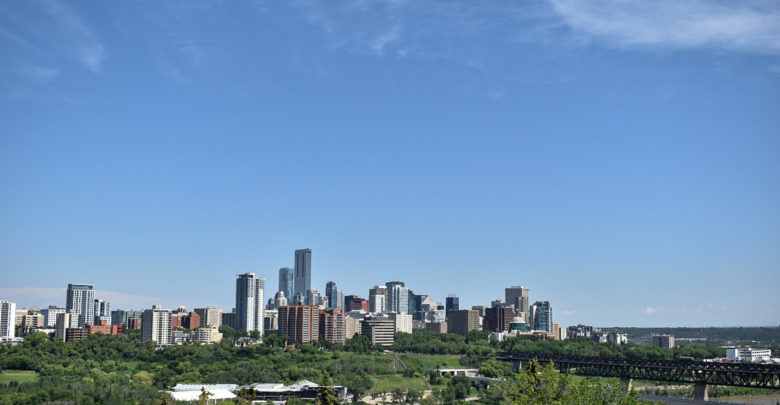 What: UAlberta Press' Annual Literary Editions Poetry Event
When: April 26, 4:00 p.m. to 5:30 p.m.
Where: Henderson Hall (1-17 Rutherford Library South) and online via Zoom
Admission: Free to attend
Poetry readings from UAlberta Press' newest collections for spring 2023 feature the host Jennifer Bowering Delisle (Deriving), as well as the authors Sonja Ruth Greckol (Monitoring Station), Joe Bishop (Indie Rock), and Uchechukwu Peter Umezurike (there's more). This event is part of the Edmonton Poetry Festival happening from April 22 to 30.
What: 2023 Bachelor of Fine Arts Graduation Show: I don't know how but I'm taller
When: April 18 to 29
Where: FAB Gallery, Main and Second Floor
Admission: Free to attend
The FAB Gallery will be showcasing the work of this year's graduating bachelor of fine arts: art & design students at the U of A. Featuring the work of 18 students, the idea of growing taller, whether it's growing flowers in a garden or growing older with experiences, is shown throughout the whole exhibit. This will be the second grad show that the FAB Gallery is hosting, after the 2023 Bachelor of Design grad show.
What: Edmonton Music & Speech Arts Festival
When: April 17 to 29
Where: MacEwan University's Alberta College Campus, Robertson-Wesley United Church, the Old Strathcona Performing Arts Centre, and Archbishop MacDonald Catholic High School
Admission: Free to attend
Formerly known as the Edmonton Kiwanis Music Festival, the Edmonton Music & Speech Arts Festival is celebrating 115 years of musical excellence in Edmonton. Adjudicators will be judging both individual and groups of musicians that vary in age and skill level. The festival is split up into two, with April 17-21 dubbed as Choir Week and April 24-28 as Band Week.
What: Royal Bison Art and Craft Fair
When: May 5 to 7
Where: Old Strathcona Performing Arts Centre
Admission: $4 for 12 years old and above, free for children under 12
This Edmonton classic will be showcasing over 70 local artists and designers in the first weekend of May. Products range from paintings and prints, to crafts and ceramics. After the pandemic, they returned from online to in-person sales last December in time for the holidays.
What: Beyond Human Will: U of A Sculpture Exhibition
When: April 15 to May 12
Where: Rutherford Library
Admission: Free to attend
To close out this year's set of U of A art exhibits, this exhibit showcases the work of various sculpture students after the pandemic started. Works created by 60 artists are featured around the Rutherford Atrium, the ground floor of Rutherford South, and the walkway from Rutherford Library to HUB.
What: NorthwestFest & Rainbow Visions Film Fest
When: May 4 to 14
Where: Metro Cinema
Admission: $84.40 for an earlybird all-access pass, $105.49 for regular pricing starting May 1
NorthwestFest, Canada's longest running documentary film festival, will be showcasing both short film and long documentary works from directors worldwide from May 4 to 12. On May 12, the NorthwestFest will be making way for Rainbow Visions Film Fest, a three-day film festival showcasing themes centered around 2SLGBTQIA+ topics.