Campus Life
News
U of A's Sexual Assault Centre creates online course about consent
"Everyone should have a good concept of consent," UASAC education program coordinator says.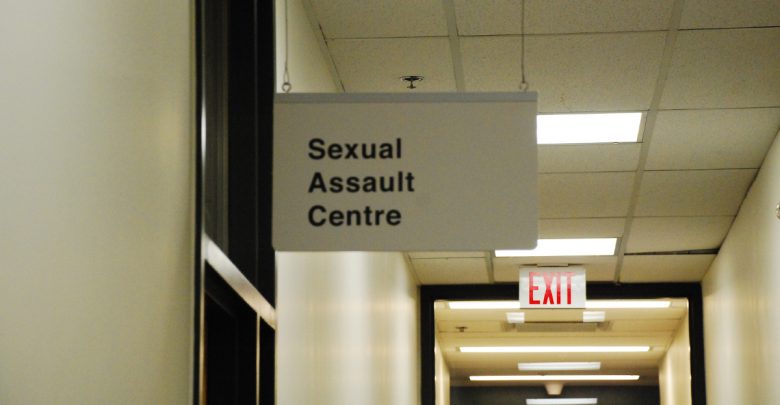 The University of Alberta Sexual Assault Centre (UASAC) has recently developed a new online course, designed to strengthen the campus community's understanding of consent.
The course titled Building a Culture of Consent on Campus: Addressing Sexual Violence in the University Context, launched on January 30, 2023 following a consultation process last year. Saba Kidane, an education program coordinator at UASAC, described the course as a free, non-credit learning experience.
The course contains six modules, each containing information on consent and sexual violence. It involves case studies for narrative learning, as well as additional education resources. The course also includes resources for supports available to survivors, as well as general wellness supports.
Completing this course takes about one-and-a-half to two hours, Kidane said. This course isn't strictly limited to members of the campus community.
"The course was created in the hopes of fostering more opportunities to deepen participant engagement, to increase people's ability to check out our additional interactive workshops and practical tools," Kidane said.
The course is available to anyone with access to the link and eClass external, Kidane explained.
Kit Rempel, another education program coordinator, also created two participatory workshops: Consent In Practice and Supporting Survivors Of Sexual Violence. These workshops expand on the content covered in the course.
Kidane encouraged people to check out the new workshops in addition to the new course. "It helps them expand deeper and check out new concepts, or talk more about what consent means to them," she said.
Updating sexual education opportunities has been a long-term plan for UASAC. Since 1995, UASAC has been giving class-talks presenting on sexual education.
Kidane said that the new course gives students more flexibility and time than a class talk would as they can learn at their own pace.
"The goal is to shape attitudes, beliefs, maybe even behaviour, and teach people these basic concepts in a way that is successful on their own time," Kidane said.
UASAC hopes to broaden the ways in which the course can be used. They plan to develop modules or content tailored to topics of concern, and add components to the course that can benefit the community, such as community service learning.
Kidane believes that the course could serve as a useful additional tool in many academic areas.
"Everyone should have a good concept of consent. Regardless of what faculty you're in, or what your field of study is. It can be helpful to know how to support survivors or how to take part in leadership roles, learning to take on roles and responsibilities to ensure that other people are safe," Kidane said.
In the future, UASAC hopes that participants will contribute feedback after completing the course. Kidane added that UASAC also hopes that participants will be able to integrate content from the course into credited academic courses.
"We would absolutely love for people to take it and tell us how it is so that we can continually update and improve and change it. We love to read the evaluations and work on bettering the course," Kidane said.
The link to the course can be accessed on eClass. Additional information regarding the Sexual Assault Centre can be found on the UASAC Website.