Features
The never-ending search for a more inclusive health-care system for 2SLGBTQ+ Albertans
Although strong allyship is a necessary step to improve Alberta's gender-affirming health care, there is still a long way to go to help Two Spirit, trans, and gender-diverse individuals feel safe in the doctor's office.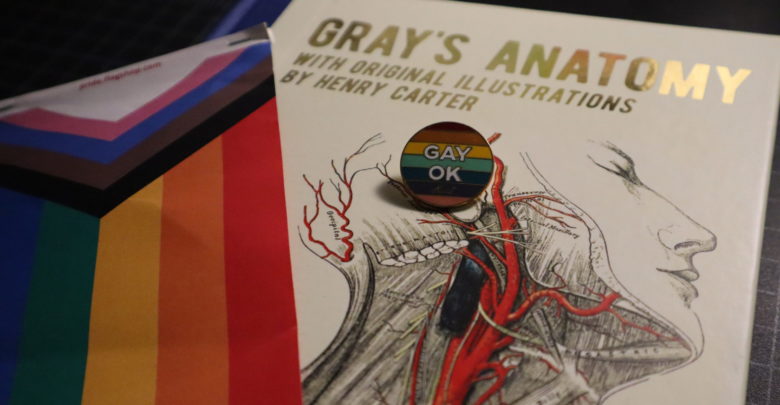 Some say that coming out as 2SLGBTQ+ is one of the hardest things to do in today's social climate. As a transgender (trans) man myself, I would agree. But, dealing with what happens after coming out can be its own hill to conquer.
One of the facets of being 2SLGBTQ+, especially being trans or gender diverse (TGD), is tackling health care. Some TGD people transition medically to alleviate their dysphoria. This is the notion that someone doesn't feel aligned with the gender identity they were born with.
However, some may choose not to transition, especially when they can't mentally or financially afford to do so. Accessing healthcare can also be a hassle, that sometimes doesn't get you the care you need.
Despite being an under-researched topic in academia, the "trans broken arm syndrome" is an all too common form of gender-related discrimination.
Imagine you break your arm, and are in desperate need of medical help. You go to the doctor, hoping they'll give you a cast. Instead, the whole appointment becomes solely about your gender identity. Instead of having your arm looked at, the doctor just talks about the impacts transness has on your life.
I was well aware of this issue even before I came out. As a result, I sometimes don't disclose my transness when I visit the doctor. I know that being misgendered for an hour or two is better than not being treated for what I came for.
With waves of anti-trans legislation coming from the United States (U.S.), I can see why many in the TGD community are terrified. Threats to our identity, based on a lack of understanding of who we are, has been a historical issue. The politicization of our existence makes me afraid for the future my trans siblings and I may have to endure if this continues. However, strides are being made to improve the access to and quality of TGD-related healthcare. 
The limitations of trans and gender-diverse health care in Alberta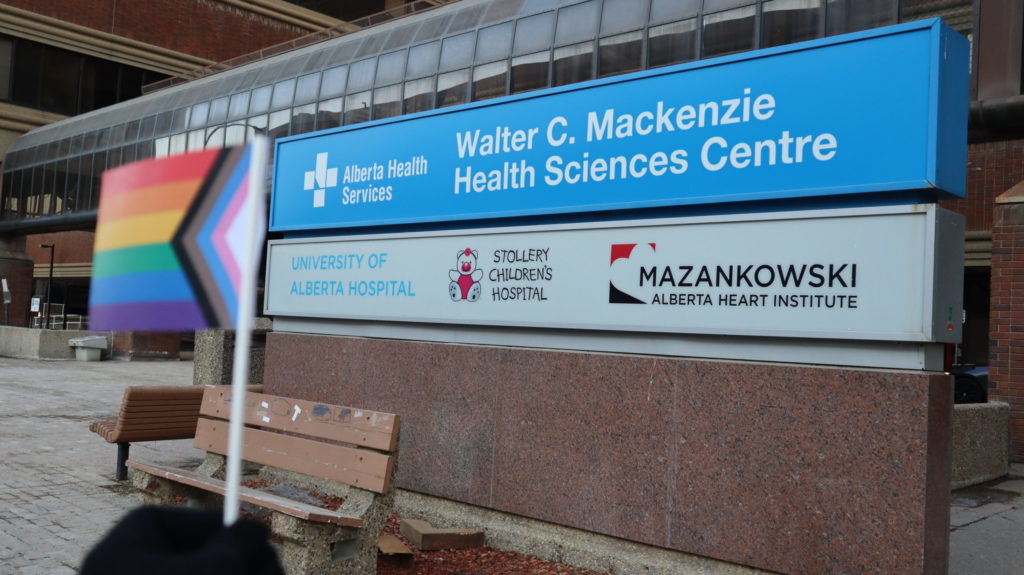 Despite best efforts from members of the TGD community, there are limited options on gender-affirming procedures. For example, Albertans wanting to undergo genital surgery procedures have a choice between waiting four years for a "once per lifetime" free procedure at a private Montreal clinic — which is provided by the Albertan government — or paying completely out-of-pocket to do it within Alberta, or outside Canada.
TGD health care can be really specific, from hormone replacement therapy (HRT) to gender-affirming surgeries. So, there can be long wait times before you even get your foot in the door.
Dr. Julia Chronopoulos, the clinical lead at the Rainbow Clinic and clinical director of the MacEwan University Health Centre, shared her insights on how wait lists can negatively affect TGD patients, especially coming out of the pandemic. The Rainbow Clinic is a joint project between the U of A's department of family medicine and MacEwan University.
"I do know I have people waiting for surgeries a year longer than they would have been waiting five years ago, but I don't know how to attribute that."
Knowing that there can be multiple factors that can impact wait times, Dr. Chronopoulos has seen patient concerns about if and when they can access these life-saving procedures.
"I know I had a lot of patients who had come to me worried about it, and frequently [worried] about feeling like there's some insecurity to what their health care options might be in the future."
Finding access to these procedures and inclusive medical care is hard to find. When I started thinking about medically transitioning, I had a hard time finding information online. Most websites use vague, technical language when talking about health-care specialists and gender-affirming procedures.
Alexandra Marshall, a rural education coordinator at the Fyrefly Institute for Gender and Sexual Diversity, talked about the "institutional inertia" that can hinder access to gender-affirming therapies.
"Health care just has not been prioritized for queer trans folks throughout Alberta, particularly those in rural communities," Marshall said. "We have so few practitioners who are trained in that. One of the saddest things … is how utterly basic the health care most queer and trans folks need."
Marshall pointed out that the LGBTQ+ Wellness Centre (The Centre), a 2SLGBTQ+ service located on Whyte Avenue, has indefinitely closed since the pandemic started. According to The Centre's website, they are still accepting appointment bookings but services may be delayed. This leaves TGD people in Edmonton and northern Alberta with "much fewer options for medical support," Marshall said.
Marshall highlighted the impacts of systemic issues on TGD patients receiving medical care in comparison to their cisgender (cis) counterparts. For example, trans women have a harder time accessing HRT. This is the same medication prescribed as birth control to cis women.
"The medications are the same … but when a [TGD] person says 'I need this as a way to feel safe and comfortable in my body,' [health-care practitioners] suddenly don't feel comfortable doing that anymore."
Dr. Chronopoulos and Marshall also talked about access to gender-affirming health care for TGD people living outside of urban areas like Edmonton.
"Oftentimes, the doctors in those centres may not have an understanding of transness. [They] may not have the information or medical knowledge to help someone with a transition, even if a person felt comfortable approaching their doctor about that," Dr. Chronopoulos said.
"Even basic health-care often can prove [to be] a barrier, whereby [TGD patients] experience homophobia, transphobia, [or] implicit or explicit biases," Marshall said.
Similar to the "trans broken arm syndrome," health-care practitioners may feel that not knowing about TGD issues affects their ability to provide basic health care for these patients — even if the visit has nothing to do with gender-related health care.
"As a queer trans person, being told, 'oh, I don't know about trans hormone replacement therapy, therefore I can't help you with your broken finger,' … is just utterly ridiculous."
The intersectionality of being 2SLGBTQ+ and Indigenous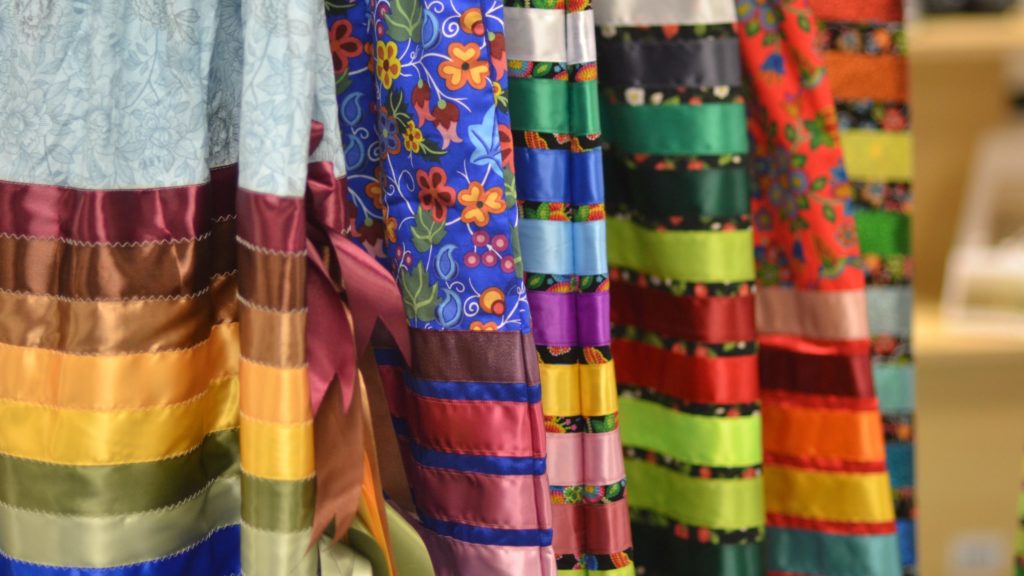 Lana Whiskeyjack, an assistant professor in the department of women and gender studies at the U of A and member of Saddle Lake Cree Nation, explained what it means to be both 2SLGBTQ+ and Indigenous. She uses the term Two Spirit as an "umbrella term" for the six genders in between man and woman, seen in the non-gendered nêhiyaw (Cree) language.
Whiskeyjack also talked about the impacts of colonialism on the perception of 2SLGBTQ+ people. She described the colonial nature of a gender binary imposed throughout history, which is contrary to the gender diversity seen in Indigenous languages.
Indigenous communities had an ethic of non-interference, Whiskeyjack explained. "We were accepting and loving."
"Then to have this violent oppression of that view, and to demonize those roles. It was so harmful, which we're still kind of overcoming. So in a sense, that history created a mental illness in viewing the diversity of our genders and sexualities."
As a mother, Whiskeyjack had concerns of the prejudices that her trans son could encounter while accessing the health-care system. These concerns have been amplified from seeing reports of patients experiencing anti-Indigenous racism like in July 2017 in Saskatoon and September 2022 in northern Manitoba.
"It was scary enough to raise a brown Indigenous daughter, but to now raise a brown, visibly Indigenous trans male, even though he looks male now… [we were] so fearful, my husband and I."
Whiskeyjack, along with James Lamouche and the late Roxanne Tootoosis, started the okimaw kihêw mêkwanak (OKM) in 2015. Whiskeyjack described OKM as an opportunity to "[create] a supportive circle for parents and families of Two Spirit and our gender diverse relatives."
In conjunction with OKM, Whiskeyjack and Tootoosis also used to present to medical nurses. They advocated for "returning to those traditional Indigenous teachings that were so inclusive and that built healthier human beings."
"Of course, when you're talking about trans people, when they need that medical, pharmaceutical support, even surgical support, that's a different thing. But, just starting with a person's spirit can help him to reflect through the body to be healthy."
She later mentioned that even the use of the 2SLGBTQ+ acronym "can be even more expanded because of the … growth around our genders and sexualities."
She expressed how she has hope in future generations to continue advocating for 2SLGBTQ+ issues by being more receptive to change.
"I've noticed that, more and more, the younger generation are so much more open-minded and open-hearted. There's also an increased [expansion of] our knowledge on gender and sexual diversity, and that it comes in many different forms."
Changes to the perception of trans and gender diverse people in the media, education, and health care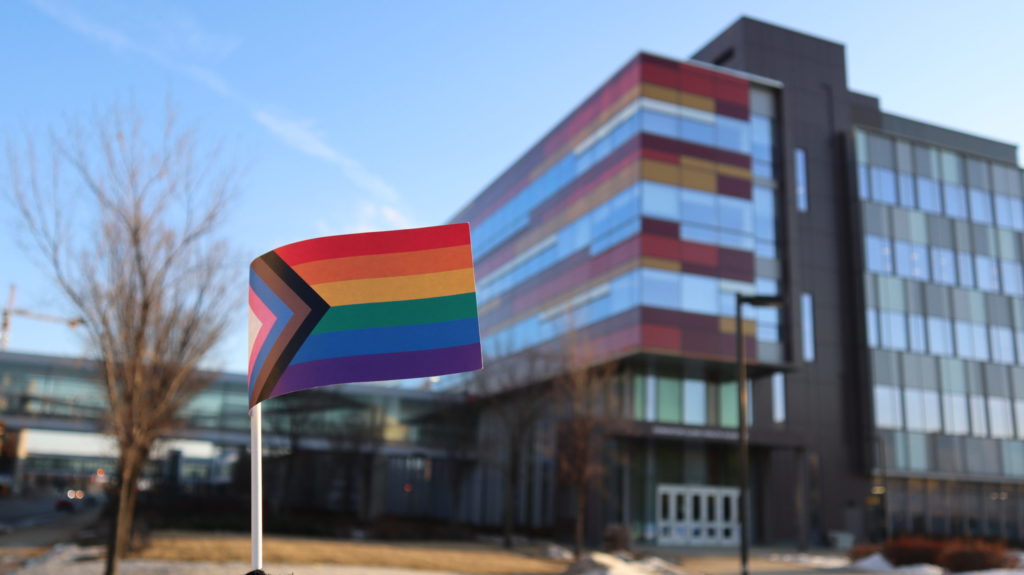 Dr. Chronopoulos initially did not have any personal experiences with TGD-related health care, until a couple of years into her practice. She saw that her trans patients "had troubles finding someone who would affirm their gender," before they knew of her services. As a result, she learned more about TGD-related procedures so she could do them herself.
"[My patients] pointed out that they felt I handled that with less awkwardness than any other people that they interacted with, and that I didn't seem to have any problem with them being trans. And I mentioned that, of course, I couldn't imagine why anyone would have a problem with that."
Dr. Chronopoulos said that the U of A's faculty of medicine and dentistry is "doing a good job" in providing more inclusive training for incoming classes of doctors. As an assistant clinical professor at the U of A's department of family medicine, her course for second-year medical students includes understanding patient diversity, and its implications on those people's experiences in the health-care system.
She mentioned that other courses being offered by the faculty are provided with a more gender-inclusive anatomy. As well, there is extra training around changing the language used to reference reproductive parts.
"I've had a lot of different residents from other surgical specialties reach out. From the level of the learner, they're … wanting to increase the care and exposure for their co-residents on things like trans care, which is really exciting to me."
Medical students at the U of A have also contributed in providing accessible information about 2SLGBTQ+ inclusive health care for people of all ages. The biweekly Re:Pro Health Podcast is a collection of interviews led by U of A medical students with health-care professionals in Canada and the U.S.. 
Their fifth and most-recent season explored diverse topics around sexual experiences and expectations. It also covered reproductive and sexual health of all ages and genders. First-year medical student Meagan Carr hosted this season, with second-year medical student Darya Abdolmaleki managing it.
For Vienna Buchholz, a third-year U of A medical student and last year's Re:Pro Health Podcast host, the introduction of TGD-related health care into her medical school training was something she had hoped to see integrated sooner.
"[It's] definitely more recent than I think a lot of us would like to admit, and definitely something that's been long overdue."
However, Buchholz said that current efforts by academics and health-care professionals to educate medical students on TGD-related health-care are "ever-evolving" and "moving in the right direction."
She mentioned that she benefited from the human library program offered at the U of A. This program allows students to speak to people about their lived experiences, as opposed to just learning in class. Here, Buchholz and other medical students spoke to TGD people about their experiences in a safe and open environment.
"I think anytime in medical school that we're able to chat with people with lived experiences, it's so valuable. I always learn a lot so I really appreciated the efforts to make our curriculum more inclusive."
In the same vein, Dr. Chronopoulos currently works in increasing knowledge of trans-inclusive language for faculty members. This is especially for doctors who haven't gotten the education that is being provided to students now.
"There's definitely interest out there, but I think it still has to be driven by someone. At this point, it's not mandated as part of our college standards of practice," Dr. Chronopoulos said.
"There still will be independently practicing doctors that are out there who are not getting that information. [They] may not even know where to find that information. So it's not a perfect system yet."
Openness, education, and advocacy: allyship towards the right direction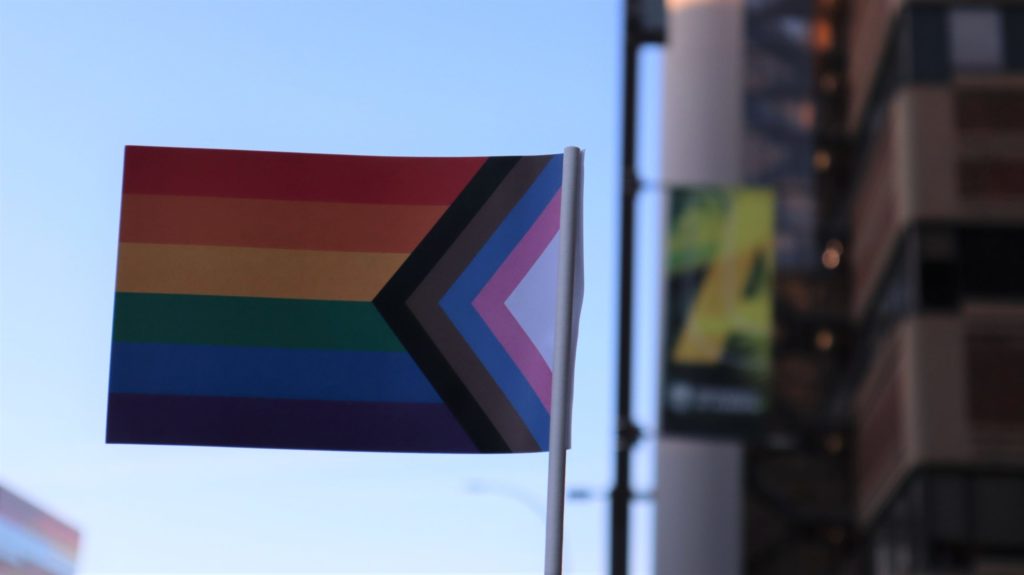 There is a long way to go towards a more safe and inclusive health-care system in Alberta. But, there are ways that people can show their support to the 2SLGBTQ+ community and drive the conversation forward.
TGD people face immense discrimination in the health-care system. Despite that, Dr. Chronopoulos said that the change in TGD representation in the media and on the internet can help TGD people in their medical transition journey.
She added that representation helps cis people understand the TGD community as a collective of "normal human beings just trying to get through and do the best they can."
Ultimately, Dr. Chronopoulos said that cis people and allies can show their support by acknowledging the discrimination faced by TGD people.
"The thing I encourage people to do is to try to shake off that defensiveness. Try to just be open to hearing about people's experiences."
In addition, Marshall said that advocacy is key in allyship. Especially when tackling inclusive health-care in a more comprehensive and institutional lens.
"What you can do is start by [saying], 'Hey, where can we start talking about this more comprehensively [and] more [institutionally]?' rather than just the folks who are passionate enough to do it on their own."
Whiskeyjack said that support can be in the form of educating yourself and becoming more aware of 2SLGBTQ+ issues. This can be done by learning more about TGD stories from the people in these communities. There also needs to be a focus on the decolonization of Indigenous narratives, by hearing stories told by Indigenous people.
"When you become more aware of putting that [education] into practice, in your language, in your acknowledgement, and in your behavior towards Indigenous people, [you] learn how to introduce yourself from that Indigenous perspective, of acknowledging where you come from, who you're related to, and how you're related to one another."
Buchholz mentions that there is "a social responsibility for future health-care professionals to be aware of these issues, and to be supportive of all sexualities and gender identities."
She also urged cis people and allies to "[have] the willingness to learn" and be "open to learning and making mistakes."
"It's not just enough to read a few definitions or articles. It's about having those conversations day-to-day and using the language that folks in the 2SLGBTQ+ community are using."
Cis people and allies can help alleviate the burden of improving TGD issues from their Two Spirit, trans and gender diverse peers. Increasing your education and advocating for meaningful change can help drive the conversation forward and make sure that people like me don't have to fear for an uncertain future.
With files from Jade O'Dell
---
The Landing has compiled a list of local resources for 2SLGBTQIA+ folks. 2-1-1 Alberta has also compiled a comprehensive list of resources for the Edmonton region. Other 2SLGBTQ+ organizations you can explore include Edmonton 2 Spirit Society, Rainbow Alliance for Youth of Edmonton, and Native Youth Sexual Health Network (NYSHN).
Some allyship resources to get started with include Schuyler Bailar's and the Trevor Project's allyship guides.