Arts & Culture
Cultural Affairs
JUNO Awards 2023: A closer look at the nominations for Single of the Year
Canadian favorites The Weeknd, Shawn Mendes, and Avril Lavine are in the running for this popular category.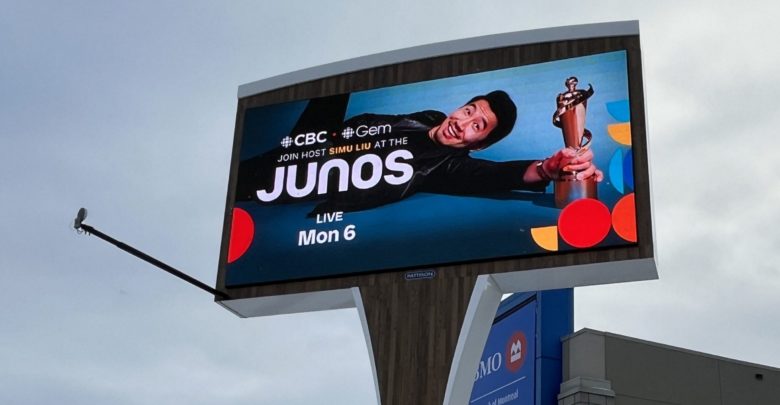 The JUNO Awards, AKA 'Canada's Grammys,' are just around the corner. With the ceremony being held here in Edmonton, there is even more reason to get excited about the range of musical talent being recognized in this year's nominations. In this article, I present my hot takes on the nominations for Single of the Year.
"Bite Me" is a healthy dose of mid-2000s pop punk we didn't know we all needed. Between the semi-spoken vocal delivery and the drum stylings of Travis Barker, Lavigne capitalizes on the current nostalgia craze. The fact that she is able to capture the same rebellious spirit she exuded over a decade ago is an impressive feat. In an industry where artists, especially women, are pushed to reinvent themselves, this single is a testament to staying true to artistry in the spotlight of expectations.
If you're a fan of a good simile, "Flowers Need Rain" is riddled with them. The universal theme of need can be communicated through an endless array of sonic possibilities, though in this instance, the message seems to diminish within the single's radio-friendly atmosphere. Pablo's vocal-driven chorus is strong enough to promote some head-nodding and foot-tapping, though it's difficult to get past the verse's guitar progression in that ever-so-recycled tone. "Flowers Need Rain" is the type of single you want to love, but can't help feeling there is something lacking.
For a great span of his early career, fans were deprived of Mendes being accompanied by an electric guitar. Luckily, this single delivers exactly this. The simple riff lends itself well as Mendes' voice builds momentum, ultimately paving the way for what he does best: an extremely catchy, sing-along ready chorus. Would the single benefit from a wicked guitar solo in the bridge? Probably. Nevertheless, "When You're Gone" showcases a new level of maturity for Mendes that feels both fresh and comforting.
"She's All I Wanna Be" (Tate McRae)
If Olivia Rodrigo's "Good For You" is the self-assured despise felt after seeing an ex with a new partner, "She's All I Wanna Be" is the self-loathing, heartbroken counterpart. Upon first listen, the lyrical content feels questionable. Is the notion of girls comparing themselves to other girls a theme that should be promoted? In fact, this is where the beauty of the single lies. The lyrics purposefully instill concern within the listener, effectively highlighting the difficulty faced by women to remove themselves from the vicious cycle of comparison. 
When listening to "Sacrifice," the strobe lights in a dark room are palpable. With the famous dance duo Swedish House Mafia lending their production expertise, The Weeknd successfully strikes a balance between his signature heavy synth and bright vocals to bring to life a single best listened to after sunset. Structurally, the single is rather simple: a repetitive drum beat with a story of moving on from a relationship that's run its course. As proven by The Weeknd, it is this simplicity that gives the single its infectious power.
Who Should Win
Despite being one of his less commercially-successful singles, "Sacrifice" played an essential role in propelling The Weeknd towards industry domination this past year. It provided a taste for the new sonic direction of his 2022 album Dawn FM. It also drew attention to the After Hours til Dawn Tour, which became so popular this past year that it prompted the release of a concert documentary and live album. Arguably, each of the nominated singles played a similar role in the career of their respective artist, but not to the global extent achieved by The Weeknd.
Who Will Win
A quick overview of previous winners of Single of the Year reveals numerous heavy hitters that reached the top of the charts in their respective nomination year ("Senorita" in 2020 and "Blinding Lights" in 2021 to name a few). Coincidently, if this trend continues, we should see either Shawn Mendes or The Weeknd take home the win.