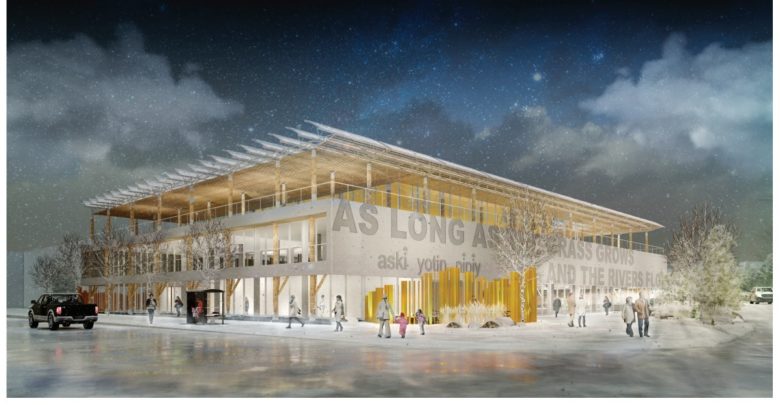 Once again, the Boyle Street Community Services' (BSCS) is moving to a new location. Due to high demand for their services and a run-down building, BSCS has been looking for a space better suited for their needs.
However, in a time of extreme inflation, these community centres are strained for resources to help struggling people throughout the city, adding to the stress of not having a proper building. BSCS deserves more compassion from the community, rather than the backlash they're currently receiving. 
The building of the new BSCS location was put on hold in July for supposedly not meeting zoning requirements. This came alongside resistance from members of the McCauley community, who say the area already houses community services and supervised drug consumption sites — and that they would like to see these deconcentrated in the city.
While the city reissued the permit earlier this week, BSCS continues to struggle to receive support from the community.
Residents of nearby neighbourhoods resisted this move in the name of a safer community, especially with a K-12 school and many independent businesses in the area. While stigmas may cause residents to be apprehensive, these concerns do not take into account the issues that the BSCS faces.
The individuals served by the BSCS are experiencing houselessness or extreme poverty. They turn to and depend on it for mental, physical, emotional, or medical support. With harsher environments during the winter months, services such as the ones provided by BSCS are absolutely essential. 
However, in order to fully break out of poverty and get back on their feet, what these people need the most is compassion. BSCS provides this, but compassion from McCauley's residents is necessary as well.
Animosity towards vulnerable groups can lead to those individuals feeling unwelcome. Instead, treating them kindly and providing support can motivate them and provide the human connection they need in order to reach their goals. This empathy and support can also look like donating to food banks, volunteering, gathering clothing, and more.
However, facing opposition by prospective neighbouring communities isn't new for BSCS. The BSCS has moved five times throughout the course of its 50 years — finding a permanent location is a struggle.  
These people seeking help from BSCS are already in a vulnerable place. Now, they are essentially being told they're not wanted in certain communities due to the supposed risk they pose.
In order to resolve houselessness issues in Edmonton, this cannot be the stance Edmontonians are taking. Houseless people face a lot of adversity that is not necessarily taken into consideration by more fortunate people.
Additionally, during the winter, houseless people are forced to face the elements and run the risk of frostbite. In late November, three houseless people were found dead at a makeshift camp due to exposure during a cold snap. With recent cold weather warnings, concerns that houseless people are at risk are resurfacing.
City council later heard that community spaces such as BSCS were at 98 per cent capacity when the weather dropped in November, and there were still many more houseless people in need of a warm place to stay.
Residents of the BSCS aren't the only ones facing stress — the staff are also under immense pressure. A lot of supports and charities across Alberta are having to tighten their belts due to inflation. Dealing with that, and not having a new building that is sorely needed, the resistance to the BSCS move by the McCauley community is just adding to the adversity the staff are facing.
Members of the McCauley community might be hoping to turn a blind eye to the issue of houselessness in Edmonton. But, it is unequivocally unfair of them to add extra stress to those people that are choosing to address the issue to the best of their abilities.
Support can and should be given from the community in the form of volunteer work or donations. Ultimately, to resolve homelessness in Edmonton, city council needs to provide stable, affordable, permanent housing. In the meantime, council can help BSCS find a space to support their needs, as well as potentially providing financial aid.
Though houselessness and poverty may be easy to ignore, doing so won't solve the issue. Putting pressure on these community centres to find different locations doesn't accomplish anything other than making a vulnerable community feel unwanted. Ultimately, it doesn't make it go away, it just makes their lives harder. In order to properly address these issues, services such as the BSCS need to be addressed with compassion, rather than resistance.
CORRECTION: This article was updated March 27 at 11:30 a.m. to reflect that Boyle Street Community Services' (BSCS) is a community centre, not a shelter. The Gateway regrets this error.