Campus Life
News
5 Days for the Homeless aims to raise awareness for youth homelessness
U of A student volunteers will be sleeping outside for five nights to raise awareness and money for youth homelessness.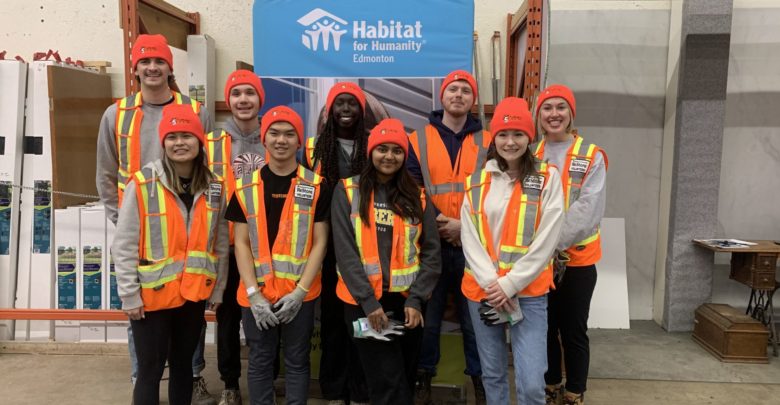 5 Days for the Homeless is a student-led initiative that was started in 2005 at the University of Alberta School of Business, and has launched nationally across 10 Canadian universities since 2008. 
The campaign aims to spread awareness for youth homelessness, by hosting events and working closely with their partner non-profit organization, Youth Empowerment and Support Services (YESS).
Because of COVID-19, the campaign will be taking place for the first time since 2020. Starting March 12, participants will be sleeping outside for five nights and five days on North Campus, and will be swapping their beds for sleeping bags.
Participants will need to rely on family, friends, and strangers to provide necessities such as food and beverages. They will not be allowed to use personal money or any of the donations made during the fundraiser.
Marcus Kleefman, vice-president (public relations) for 5 Days for the Homeless, said that participants start off with a sleeping bag and pillow, but are only allowed to keep things that are donated to them within the five days.
"When it comes to the food that we eat, any drinks that we consume … [have] to be donated to us by either friends or people that want to help us out."
Students will be expected to attend classes and write exams along with abiding by the campaign regulations.
"One thing to point out is that we're not trying to replicate homelessness in any way … we're also not trying to pretend to be homeless or cosplaying as homeless. I like to differentiate it because even at the end of those five days, I know I'm going back home to a bed," said Kleefman.
As vice-president (public relations), Keelfman aims to debunk myths surrounding youth homelessness.
"A lot of the time the media tends to create an image of a stereotypical homeless person. In my role, I want to take it upon myself to debunk those myths."
Along with their fundraising goal of $20,000 for 2023, 5 Days for the Homeless aims to advocate for stronger media efforts to spread greater awareness.
"The truth of the matter is that especially for youth homelessness, it's something that is very much out of their control. [It's] the people who are working very hard to get out of the position they're in," he said.
There will be events that will take place each of the five days that will provide the opportunity to raise money. All of the funds raised for 5 Days for the Homeless will go to YESS.
"Youth who are currently experiencing homelessness in Edmonton are the ones we really want to help in our campaign and one of the main ways we do that is through YESS," said Kleefman.
He added that YESS provides both day and overnight shelter to youth aged 15-24, that are currently experiencing homelessness in Edmonton.
"Speaking to a lot of people from YESS, there are a lot of students right now that are currently experiencing homelessness, and it is extremely hard for them … for them, it lasts way longer than just five days."
---
Every year, The Gateway publishes hundreds of articles like the one you just read that are free for everyone to access. But The Gateway needs your support to continue publishing its award-winning journalism. Please consider donating today, even a small amount can help the University of Alberta's only newspaper continue serving the campus community. Thank you.