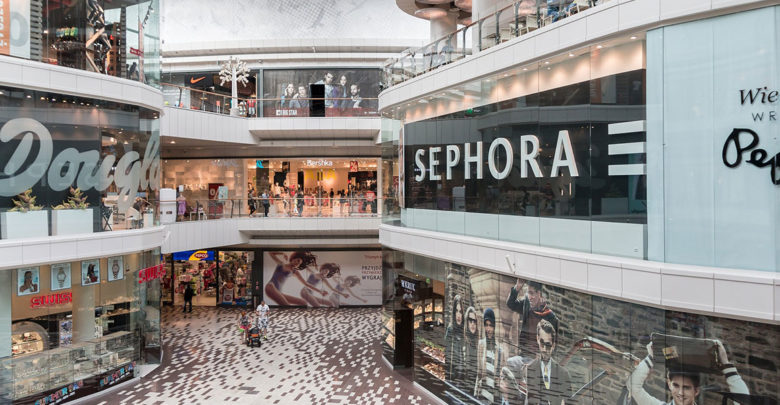 When I think of nostalgia, I think of two things: Disney Channel Original Movies and breakfasts at Zellers after a morning of shopping with my parents when I was a kid.
Zellers was what I, and many others, think of to this day as "the Canadian Target." At its height in the 90s, Zellers had approximately 350 stores across Canada. It is an understatement to say that Zellers' was a Canadian staple in many households across the country.
That was, at least, until Zellers started to close their doors in 2013 due to heavy competition from their rival, Walmart. The last two locations closed in 2020.
In August 2022, the Hudson's Bay Company, Zellers' parent company, held a Zellers pop-up store in Burlington Centre, Ontario. Unfortunately, it was unsuccessful due to the higher prices that consumers were not used to seeing.
Now in 2023, three years after their doors closed, they will reopen online and in the Hudson's Bay Company. One location will open in Kingsway Mall in Edmonton.
However, many are worried about how successful this old Canadian staple will actually be. I personally believe that the reopening of Zellers has the potential to be successful. Initially, it will probably be a result of Canadian shoppers' nostalgia for the store. But, in the long term it will continue to be successful by catering to the convenience of the Canadian consumer.
When the nostalgia for a product or service is positive, the consumer will react more favourably to an advertisement by the company. Brands have been using nostalgia marketing for some time now, and it has been proven successful.
The memories I have of shopping with my parents and eating the $3.99 breakfast with my grandparents at Zellers are core memories of mine. This is probably a mutual feeling with other Canadians, young and old.
The fear that nostalgia may not be enough is definitely a setback for Zellers and is completely valid. Nonetheless, I still think that it is possible for Zellers to overcome this — as long as they do it right.
Zellers plans on opening up an online store that will "tap into the nostalgia of the brand." Looking at their website, not only does it feel nostalgic but it also seems modern. Hopefully, it will also lure in a younger audience.
Additionally, it is no secret that more and more people have been shopping online since the start of the pandemic. It is generally safer and more convenient to have products shipped right to your door for a few extra dollars in shipping costs.
That being said, it is important to recognize that Zellers will have to compete against currently established companies. With Walmart and Superstore dominating the competition, It will be hard for Zellers to catch up.
Will Zellers be successful in their reopening? Absolutely — if they play their cards right. However, they must use the help from their parent company and use the internet to their advantage!
I can tell you right now though, my inner five-year-old is doing backflips of excitement waiting for Zellers to come back.
---
Every year, The Gateway publishes hundreds of articles like the one you just read that are free for everyone to access. But The Gateway needs your support to continue publishing its award-winning journalism. Please consider donating today, even a small amount can help the University of Alberta's only newspaper continue serving the campus community. Thank you.