Institutional
News
U of A nursing student receives award from Canadian Nurses Foundation and Tylenol
Lily Lu was among the 19 recipients, and was awarded $5,000 for her work and advocacy as a nursing student.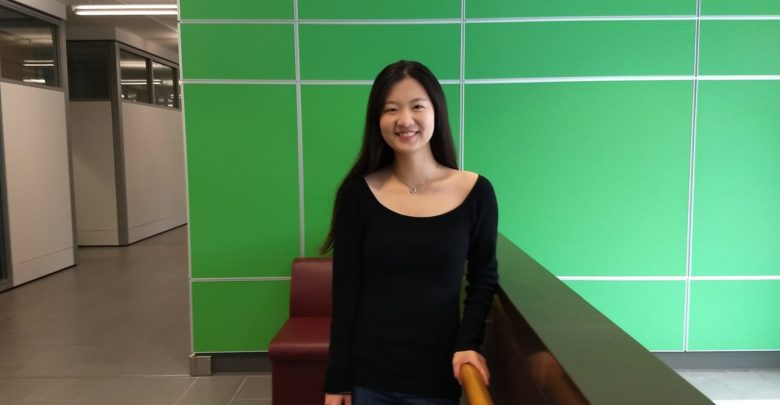 According to a Labour Force Survey provided by Statistics Canada in July 2022, there were 23,620 vacant nursing positions in the first quarter of 2022. The number of vacancies, in comparison to 2017, went up 219.8 per cent.
To address the labour shortages and recognize outstanding nursing students, the Canadian Nurses Foundation (CNF) partnered with Tylenol Canada, to create the "Tylenol Fund to Advance Diversity in Nursing and Health Equity Research for Black, Indigenous and People of Colour."
According to Susan Coke, a director on CNF's Board of Directors, CNF aims to provide opportunities that can advance health care, and can allow nurses to work in research areas while also attending school.
"CNF's goal is to promote equal opportunity for nurses, nursing students, and nursing researchers, and to provide them with bursaries and scholarships that can lead to innovative approaches in nursing," she said.
Coke spoke about the importance of creating opportunities for innovative approaches in nursing, so that different effective and efficient approaches to health care can be explored.
CNF and Tylenol distributed 19 awards, ranging from $3,000 to $10,000. Lily Lu, a master's student studying pediatric nursing and primary care at the University of Alberta, and co-president of the Nursing Graduate Students' Association (NGSA), received an award of $5,000.
Lu decided to pursue nursing after she underwent spinal instrumentation surgery during high school.
"I was in grade 11, so I was looking into exploring different career options. I stayed in the hospital for seven days, and one of the nurses took really good care of me, and she inspired me to do nursing."
Lu hopes the award will provide her with new opportunities in the field, and help support her advocacy and work.
"This definitely makes me feel like the work I've done so far has been acknowledged. And it sort of opens the door for me to have more funding, and to have more activities and advocacy done through the faculty of nursing," Lu said.
In 2022, Lu helped Indigenous students in the Transition Year Program — a program that aims to prepare First Nations, Métis, and Inuit students enter into certain faculties, if they are not prepared to enter a faculty through the regular admissions route.
"My role last year was to help the Indigenous students familiarize with the faculty of nursing, and the nursing curriculum," Lu said.
"I learned a lot from them as well throughout the process. Especially one of the girls had a fairly complicated history, and her story inspired me to be a better human being and a better nurse."
After she completes her studies, Lu plans to continue focusing on advocating for Indigenous women and girls, and their health.
"They're a super marginalized population … because they're facing so many disadvantages in so many different ways. My goal is to advocate for them, and provide primary-care services to them," Lu said. "My ultimate goal is to improve their quality of life."
---
Every year, The Gateway publishes hundreds of articles like the one you just read that are free for everyone to access. But The Gateway needs your support to continue publishing its award-winning journalism. Please consider donating today, even a small amount can help the University of Alberta's only newspaper continue serving the campus community. Thank you.