Golden Bears
Pandas
Sports
Photostory: Pandas wrestling take gold at USports competition, Bears in third place
Golden bears finish USports with bronze medal, Pandas finish with gold.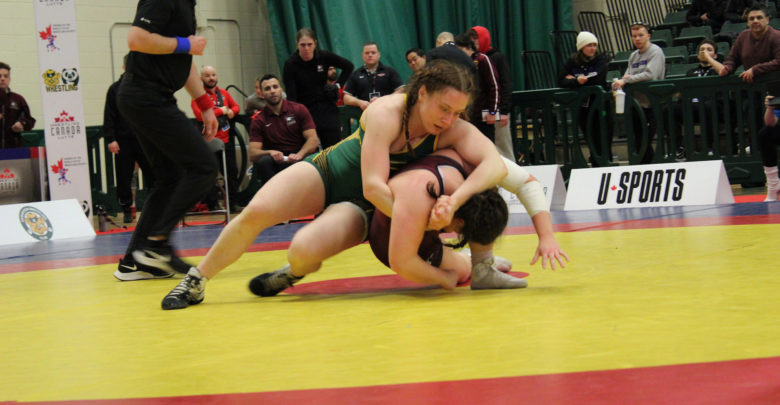 The 2023 Friends of the World Cup of Wrestling Society USports Championship took place over February 25 and 26, where both Bears and Pandas finished with medals. After the Pandas and Golden Bears wrestling teams took first place in CanadaWest, they competed with schools across the county.
The Pandas finished first for the second time in the program's history, after their last first place win in 2011. The Bears finished in third place, behind Brock University in first and McMaster University in second. The Bears ended the championship with 48 points, while the Pandas had 65.
---
Every year, The Gateway publishes hundreds of articles like the one you just read that are free for everyone to access. But The Gateway needs your support to continue publishing its award-winning journalism. Please consider donating today, even a small amount can help the University of Alberta's only newspaper continue serving the campus community. Thank you.