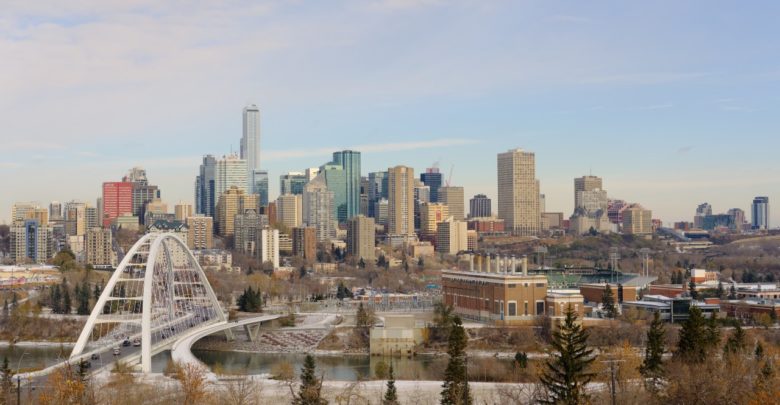 The City of Edmonton's new anti-racism initiative, which has yet to bring any tangible change, has already attracted criticism. The criticism of the strategy is mostly due to its drawn out timeline, leaving Edmontonians asking when they can expect to see results.
The initiative needs an independent board that advises and strategizes with city council on addressing systemic racism. The board is made up of 15 people. Their primary job is to "hold the trust and uplift the voices of Black, Indigenous, and people of colour (BIPOC) communities."
The initiative mentions several goals. These include assisting communities through supporting grassroots organizations and fostering robust relationships between marginalized communities and the proposed board. City council also proposes recording incidents of hate crimes and discrimination for their own data and public knowledge. Additionally, the city wants to hire BIPOC individuals with experience working within their communities and grassroots organizations to work on this board.
Ideally, this aspect creates a capable board that can navigate complex experiences. As a result, the board will be better at understanding, acting, and advising appropriately.
The initiative is ambitious, with big proposed goals and a solid desire to attune city council to the needs and pressing issues of Edmonton's various racialized communities. However, after over a year, the project has yet to make headway.
The current stalemate is the result of a prolonged selection process, which seems to have no deadline in mind. Currently, city council is in the process of recruiting board members, who will advise who should sit on the independent body.
The initiative's lack of progress in over a year to complete even its first step is enough to raise concerns about how actionable it actually is, and whether it will begin to address the complex issues of racism and discrimination in Edmonton.
The board's strategy has the right intentions and shows a conceptual understanding of what racialized Edmontonians face today. But, intentions alone are not the catalyst for change. Often, we as citizens have to follow up on projects to verify whether there is any follow-through. We do this because, ultimately, that's the only way to get the change we want to see.
Beyond the board, the initiative sometimes outlines goals that are too vague to foster change. One example is the statement that poses one of the responsibilities of the board: to "stimulate reflection on and challenge systemic racism at all levels in Edmonton."
In theory, this is a good idea. But, as good as it is, this statement lacks clarity or functionality and seemingly can leave room for empty promises that lead to no progress.
Initiatives like Edmonton's anti-racism proposal are not new. There are similar ones at a federal level, like the Truth and Reconciliation Commission (TRC), that showcase why impact matters over intent. This initiative has facilitated a much-needed discussion, and increased awareness of Indigenous issues. However, the federal government has not addressed many of the TRC's 94 Calls to Action.
In 2015, the commission proposed 94 different recommendations. These outline steps the Canadian government could take to address the effects of institutionalized racism toward Indigenous peoples in Canada. It has only completed 13 of these 94 calls to action in seven years.
Such a glaring example of inaction presents an interesting parallel to Edmonton's anti-racism initiative. The government's attempts to address racism lack substantial actions and clear goals. These propositions, even when supported by, at times, large budgets, are often made with no real urgency.
The city allocated $2 million in funding directly from the Edmonton Police Services (EPS) budget towards this initiative. This, at face value, sounds like progress, as though they are deciding to invest in meaningfully supporting marginalized communities, instead of over-policing.
But currently, the city's 2022 operating budget projects $1.8 million in savings for the anti-racism program. This money should have gone to the independent board, but the lack of board members has proven an obstacle to the outlined strategy. This comes in conjunction with the city council increasing the EPS budget by $7 million this year.
Leaders need to be held accountable for the big promises made in political offices that don't translate into action. It's easier to quiet public demand for change by proposing impressive measures that may never be fulfilled.
Creating awareness over critical social issues is ultimately only the first step. Measurable goals that improve community life, challenge laws that do not serve marginalized people, and act on the pressing needs of racialized communities is difficult. But, they should be a critical part of such objectives.
Frankly, it is radical actions that matter. Such actions need a clear portrayal of goals and an absolute commitment to make them happen in a timely manner. More than just recognition of inequality or pain, we should ask for an initiative to truly change the lives of citizens.
We should reflect if Edmonton's new initiative has the potential to support racialized Edmontonians. Or, if it is simply following in the political steps of many other government-based strategies of its kind, toting high-minded promises with little follow through. We should demand for promises to be kept, and actions to truly change lives. How can we settle for movements rendered to words when no action follows?