Campus
Guest Columns
National
Opinion
What is TRUTH AND RECONCILIATION? 
During Indigenous Celebration Week, it's important for Canadians to ask themselves what they can do for truth and reconciliation.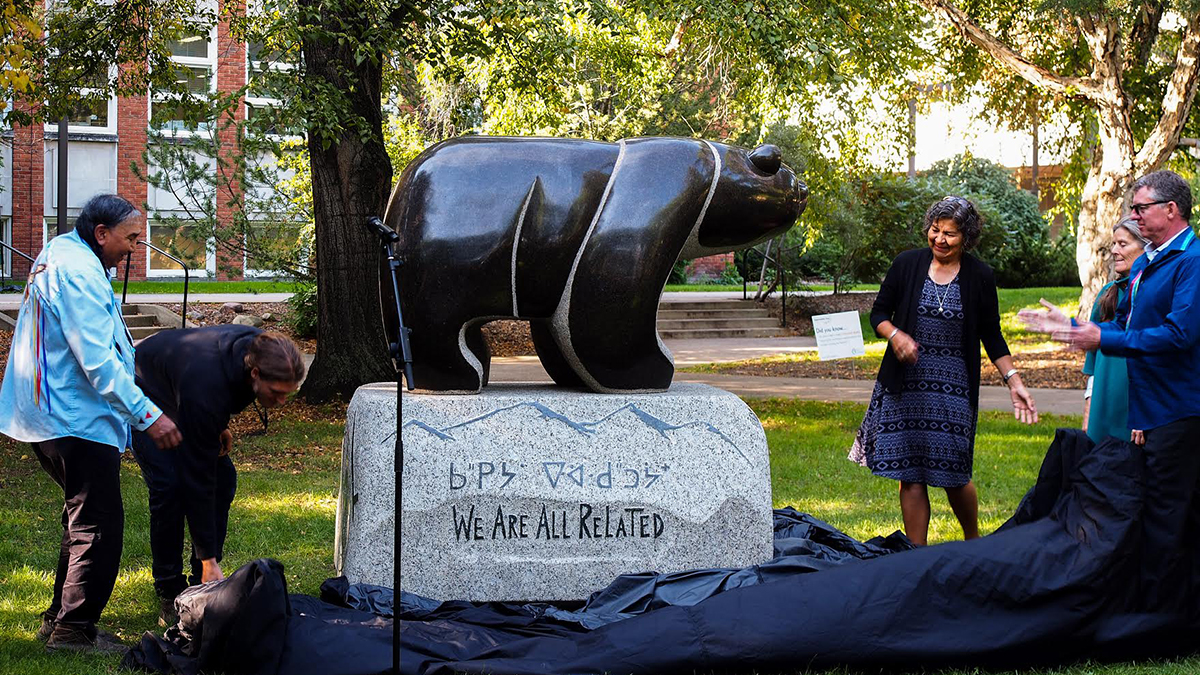 This guest column is written through a partnership with the University of Alberta Indigenous Students' Union and The Gateway.
---
In 1834, the first residential school began taking in Mohawk children in Brantford, Ontario at the Mohawk Institute. In 1883, the Canadian government began the purposeful assimilation of Indigenous people by creating the first three residential schools.
Residential schools have existed in Canada under multiple names. Prior to 1883, there were industrial schools, which were intended to teach young Indigenous people how to assimilate as uneducated labourers in Western society.
The goal of residential schools was to civilize the "Indian" children. The Canadian government in the late 19th century was led by Sir John A. McDonald, who was assisted by Public Works Minister Hector Langevin.
The residential schools were intended to separate the children from their families, so that they could no longer be influenced by their parents and Elders. The dispossession of land was easier when Indigenous communities were grieving the loss of their children.
When the children were forcibly removed from their homes, they could no longer learn the culture, stripping their identity from them. They could no longer learn their values of love, respect, and courage. They were instead thrust into an environment of violence.
The church-run schools were not intended to be loving places — they were intended to take the culture away through forced assimilation. Children were physically punished for speaking their language. They had their braids cut off. They were not allowed to seek out their siblings for comfort. Personal possessions were not allowed. Violence was everywhere, from straps to rulers used to beat children. They were sexually assaulted. Humiliated. Starved. Degraded. These horrific values were the only things being learned by the Indigenous children of Canada since 1831, and it is no surprise that those are the values that have been passed down from generation to generation.
Over 1,300 residential schools operated in Canada, but only 139 were officially recognized by the Canadian government. The last residential schools only closed in 1996.
In 2015, the Truth and Reconciliation Commission of Canada (TRC) published its final report detailing the experiences and impacts of the residential school system, creating a historical record of its legacy and consequences.
The TRC recorded testimony of more than 6,000 Survivors affected by residential schools. Over more than a century, it is estimated approximately 150,000 Indigenous children were separated from their families and communities, and forced to attend one of the over 1,300 residential schools across Canada.
One outcome of the report was a document detailing 94 Calls to Action across a wide range of areas, including child welfare, education, health, justice, and language and culture. To this date, only 13 of those Actions have been completed.
It is important to recognize the historical and ongoing injustices perpetrated against Indigenous peoples and the legacy of colonialism still in place today. The legacy of that separation and suppression of culture has had a profoundly negative impact on Indigenous communities. The TRC's Calls to Action address the ongoing impact of residential schools on survivors and their families.
Indigenous people are stronger than our colonization. We have relied on our courage to continue to thrive and succeed, regaining our culture and languages. However, we cannot heal if all Canadians are not actively participating in the process.
Learning about the TRC report and how we can do some small things to work towards reconciliation is the way that our nations will continue to heal. The damages will still be there, but perhaps together we can work to end the cycle of intergenerational traumas.
There are 3 simple things that you can do in your everyday life to help build the bridges towards that "RECONCILIACTION" part of the TRC report.
Read the TRC 94 Calls to action!
Visit a place like the Indigenous Peoples' Experience (IPE) in Fort Edmonton Park to learn about Indigenous culture and history. The IPE is not only a museum exhibit, but is also helping educators in their role to address the call to action #62, which states: "We call upon the federal, provincial, and territorial governments, in consultation and collaboration with Survivors, Aboriginal peoples, and educators, to: make age-appropriate curriculum on residential schools, Treaties, and Aboriginal peoples' historical and contemporary contributions to Canada a mandatory education requirement for Kindergarten to Grade Twelve students."
Download the app! "The Reconciliation: A Starting Point" mobile app is a reference tool for learning about First Nations, Inuit, and Métis Peoples, including key historical events and examples of reconciliation initiatives. While the app is intended for the public service sector, there is a great deal of information about the TRC, maps of treaty agreements, and Indigenous history on the app.
Hiy hiy