Campus
Guest Columns
Opinion
UCP's Resolution 17 endangers 2SLGBTQ+ kids, their families, and their futures
2SLGBTQ+ kids need support, recognition, and affirmation of their gender and sexuality. Without those, their futures and lives are at risk.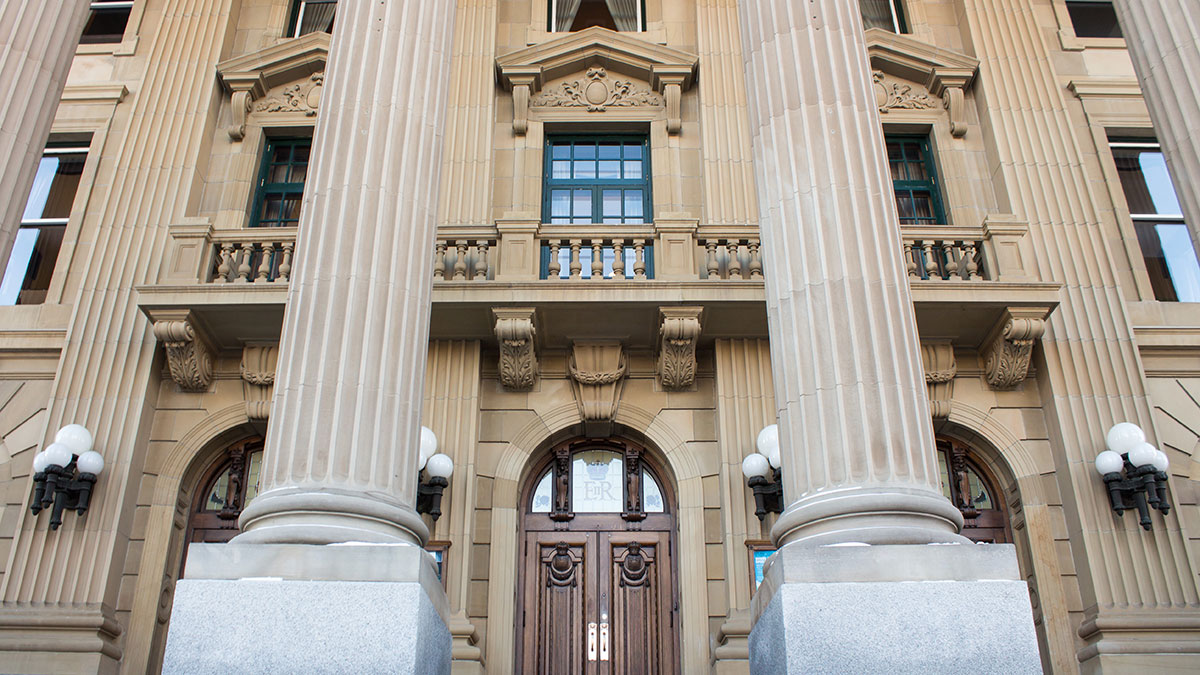 This guest column is written through a partnership with the University of Alberta Fyrefly Institute for Gender and Sexual Diversity and The Gateway.
Trigger Warning: This article discusses topics related to homophobia, transphobia, and mental health and illness that some readers may find upsetting, such as suicide, substance abuse, and depression. Resources are available at the end of the article.
---
People's identities are like jigsaw puzzles. Each puzzle piece — be it their sexuality or gender — contributes to who a person is, as a whole. Ultimately, if we neglect part of a person's identity, we won't have a full understanding of who they are.
The United Conservative Party's (UCP) Resolution 17 neglects an integral part of a child: their identity.
Resolutions are ideas brought forward and voted on to set the policy positions of a political party moving forward. In October, the UCP held their first Annual General Meeting under Danielle Smith, where they planned to vote on 20 resolutions, including Resolution 17. It passed overwhelmingly.
According to the resolution, the government would not be involved in educating about identity, sexuality, and morality. It also includes that parents don't need to affirm gender identity that doesn't align with their child's birth sex. Even if the UCP's resolution masks itself as a way to protect children, its purpose seems quite contradictory.
How can we protect a child without supporting their sexuality and gender identity? Both are incredibly important, and significantly contribute to a person's identity and their experiences.
The resolution goes on to state that with the exception of neglect or abuse, "parents are best suited to guide their children's development." We know that there are supportive parents. The issue is that this is not always the case — especially for 2SLGBTQ+ folks, whose identities closely connect to sexuality or gender.
Although the passing of this resolution doesn't mean that it will eventually become legislation, it shows disregard for the realities of many queer and transgender folks.
The tragic truth is that there are queer and transgender individuals who feel like they cannot be open about their gender identity and sexual orientation with their family.
In a study with houseless queer and transgender youth, some cut ties with their parents due to a lack of acceptance. Some also experienced homophobic, biphobic, or transphobic comments which led to a delay in coming out due to fear about how their parents would react. I am not houseless, so my experiences as a queer person are different. However, I have had similar fears myself.  
I've come a long way from the queer teenager I once was. But, there are still moments when I feel just as young and just as afraid. This is true for a variety of situations, especially when it comes to my family. There are times when I have felt like I have had to hide the queer joy that I experience, like my wonderful partner sending me flowers because I was stressed.
For many queer and trans folks, these fears and coping mechanisms are not unwarranted. Research has shown that there are adverse consequences of unsupportive homes, such as greater rates of attempted suicide. Queer and transgender folks are also subjected to high levels of discrimination — race or ethnicity-based discrimination for queer and transgender Black, Indigenous, and people of colour (BIPOC) people is 91 per cent more likely. This is only a small glimpse of the unfortunate and painful experiences that queer and trans folks face.
Creating equitable, safe, and inclusive spaces cannot be accomplished without education and affirmation, which go hand in hand. In addition to the invaluable role that parents play, they also include educators. This resolution has the power to subvert educators and the education system as well.
It is clear that rather than protecting folks, this resolution could worsen the consequences of unsupportive homes and exacerbate discrimination. I am scared that this Resolution 17 will amplify how unsafe and lonely folks can feel in their everyday lives.
By making it so that parents don't have to affirm gender identity, we are putting the safety of our trans and gender-diverse youth identities at risk. I worry that the policy resolution will facilitate the erasure of queerness and transness.
This is why I am grateful to be part of the team at Fyrefly Institute for Gender and Sexual Diversity (formerly the Institute for Sexual Minority Studies and Services). We are aware of the harm caused by ignorant and discriminatory legislations like Resolution 17. Creating equitable, safe, and inclusive spaces cannot be accomplished without education and affirmation.
A large part of what we do involves both education and professional development through Fyrefly in Schools, Where the Rivers Meet, and the Alberta Gender Identity and Sexual Orientation Alliance (AB GSA) Conference. Educating others on how to provide the affirmation and care that queer and trans folk deserve can allow us to thrive, both healthwise and academically. It can make us feel like we belong. Sadly, many of us may not be familiar with that feeling.
We also coordinate the University of Alberta's Pride Week and provide a national 2SLGBTQ+ youth camp called Camp fYrefly. To address barriers to accessing support, we offer the CHEW Project to support houseless 2SLGBTQ+ youth and the Family Resilience Project.
There are organizations like ours and many others that will continually advocate to protect 2SLGBTQ+ folks. Supporting the work that we and other groups do is one way to mitigate the resolution's negative consequences. As well, it shows queer and trans folks that you stand with them.
For non-2SLGBTQ+ folks, it may be hard to grasp the danger of Resolution 17. But, you have classmates, colleagues, and loved ones who are queer or transgender. They may just not be out to you, or to those around them (which is totally okay). They deserve care, protection, and affirmation and so do the futures and identities of our queer and transgender kids. How can we understand and support queer people if there are resolutions like these that aim to prevent us from doing so?
---
If you are dealing with thoughts of suicide, you can call the 24-hour Canada-wide crisis service hotline: 1-833-456-4566.
The Landing is the U of A's on-campus support for gender and sexuality diversity and provides drop-in and one-on-one appointments with volunteers. They can be found in 0-68A SUB, 12 p.m. to 4 p.m. Monday to Thursday.
If you are transgender and dealing with thoughts of suicide, you can call the 24/7 Trans Lifeline: (877) 330-6366.