Institutional
News
U of A president represents universities at COP27
Bill Flanagan said there are plans for a university climate action plan.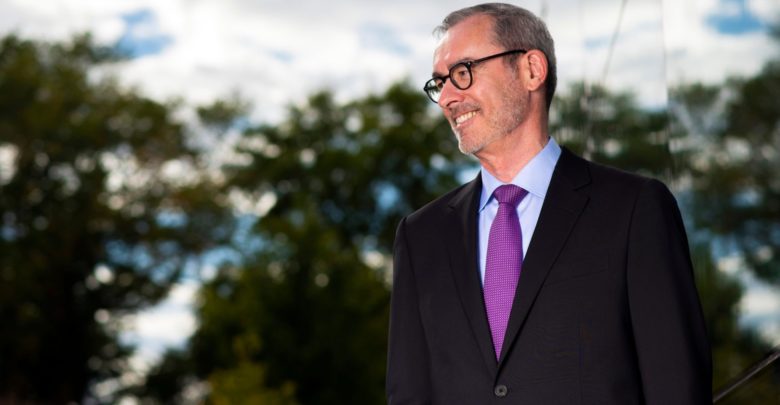 University of Alberta President and Vice-Chancellor Bill Flanagan represented a network of universities at COP27, a United Nations climate change conference. 
The 27th Conference of the Parties to the United Nations Framework Convention on Climate Change (COP27) took place from November 6 to November 20. The conference was hosted in-person at Sharm El-Sheikh, Egypt. 
COP27 held high-level events, side events, key negotiations, and press conferences. The conference hosted over 35,000 participants and pavilions showcasing climate action.
U of A President representing universities at panel discussion a "great opportunity"
At the conference, Flanagan represented the U of A and the World Universities Network (WUN).
WUN is a global network that consists of 24 universities across 6 continents, including the U of A. The network supports collaborative research that addresses public health, global higher education and research, understanding cultures, and responding to climate change.
WUN researchers are working on climate change priorities such as sustainable and affordable food, clean and affordable energy, and human response and adaptation.
Flanagan participated in the panel discussion called "Universities as key solutions providers: leveraging our local and global networks for innovation."
The panel consisted of leaders from post-secondary networks and discussed how universities can contribute to global climate change efforts. The panel also discussed how universities can develop a united voice in securing a bigger seat at climate change talks.
"I think it was a great opportunity for me to share [the university's research] with many of the attendees of COP27," Flanagan said.
U of A climate change research requires interdisciplinary approaches, Flanagan said
U of A research on climate change includes the Future Energy Systems program and the Ărramăt Project.
Future Energy Systems (FES) was launched in 2016 with a $75 million investment from the Canada First Research Excellence Fund to help Canada transition to a low net-carbon energy economy. The program involves 121 projects, 143 researchers, and more than 1,400 graduate students and post-doctoral fellows. FES improves energy processes and reduces environmental impact.
In an opinion piece in the Edmonton Journal, Flanagan said that understanding climate change and advancing energy solutions requires a broad range of interdisciplinary approaches.
"These approaches will involve technology and innovation, but will also need to address policy, social impacts, and social innovation solutions. And we are doing just that with the Ărramăt project," Flanagan said in the article.
The Ărramăt Project examines the links between the loss of biodiversity and the decline in Indigenous health. The six-year project brings together more than 150 Indigenous organizations and governments, and has received $24 million from the federal government's New Frontiers in Research Fund.
"I'm really proud of the Ărramăt project," Flanagan said. "[The project] is such a great example of how we're looking at the whole range of implications of climate change from technology, environment, to society."
"We can also do a lot as a university in terms of looking at our own carbon footprint," Flanagan says
The U of A applied for the Canada First Research Excellence Fund for the research program Energy Systems Transitions, Resilience and Climate Change (ESTRCC). The university requested a total of $175 million from the fund to support the project.
The ESTRCC project would involve work to help accelerate the transition of current energy systems to renewable and low carbon energy systems, specifically in the northern areas of the planet.
"[ESTRCC] would be the largest research project in the history of the university and one of such importance to the globe," said Flanagan. "And also one where we are a global leader in terms of research."
He said that the proposal is taking the current energy research program to "the next level" and that it is "finding the solutions for Alberta, Canada, and the world."
"I think we can also do a lot as a university in terms of looking at our own carbon footprint and how we can reduce that footprint and become even more sustainable."
Flanagan said that there are plans for a university climate action plan.
"We're looking at a climate action plan for the university as a whole and we'll be rolling that out with consultations going forward."
The President added that it is important to have students engaged in this consultation. He noted that there are many opportunities at the U of A for students interested in sustainability, such as the Certificate in Sustainability.
Flanagan also highlighted the ways that sustainability initiatives present opportunities for students once their time in university is done.
"I think that the career opportunities are also going to be spectacular, because the world really needs energy transition," Flanagan said. "So many of our students are studying and training in that area. There's a great future ahead."