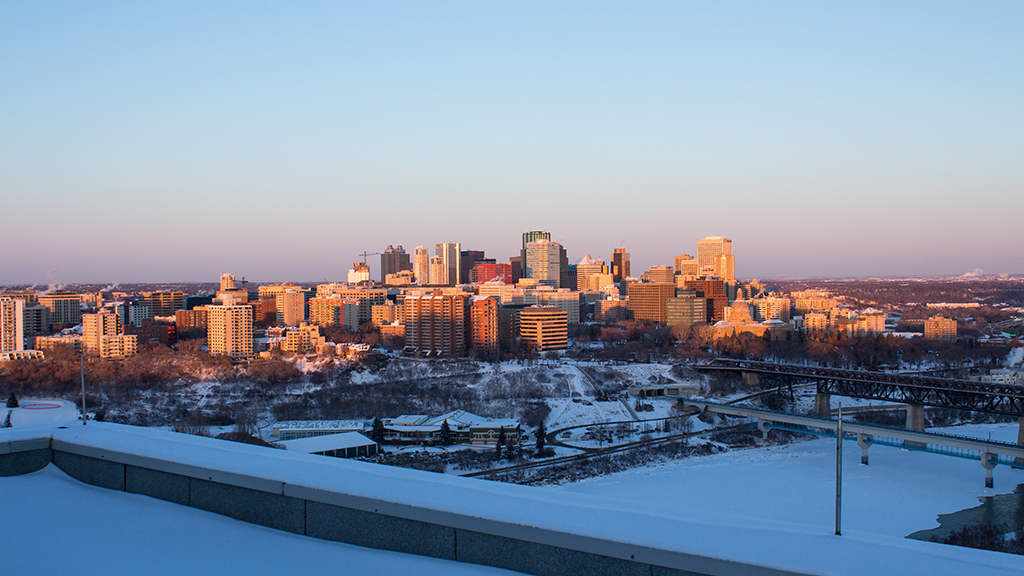 What: Let's Eat: New Works Festival 2023
When: February 2-4
Where: The Timms Centre for the Arts
Admission: $16.50
The New Works Festival is a collection of student-led plays held by the U of A's Department of Drama every February. Four main plays and four in-development plays will be performed at the Timms Centre for the Arts, with each performance block consisting of an in-development play followed by two main plays.
What: Centre for Literatures in Canada (CLC) Brown Bag Lunch Reading: Rita Wong and Tasha Beeds
When: February 6, 12:00 p.m. to 1:00 p.m.
Where: Henderson Hall (Rutherford Library South 1-17) and online
Admission: Free
Rita Wong and Tasha Beeds are the speakers for CLC's February Brown Bag Lunch Reading. This is also CLC's first hybrid event since they started in September for the 2022-23 academic year. Wong is a poet who highlights issues such as water justice, decolonization, ecology and climate justice. Beeds is an Indigenous scholar of nêhiyaw, Scottish-Metis, and Caribbean ancestry.
What: Nausicaä of the Valley of the Wind Movie and Discussion Panel
When: February 9, 7:00 p.m.
Where: Metro Cinema
Admission: Free to Watch
The Prince Takamado Japan Centre and the Department of East Asian Studies have collaborated to bring a free movie night and a discussion panel about sustainability. This event is part of this year's University of Alberta International Week. The discussion panel will be led by William Carroll, an assistant professor in the department of East Asian studies, and M Derek MacKenzie, an associate professor in the faculty of agricultural, life and environmental sciences.
What: FAB Gallery: Jill Miller's FUTURE PERFECT
When: January 17 to February 10
Where: FAB Gallery main floor
Admission: Free
This exhibit by Jill Miller explores the anticipation of what the future can bring and the effects that expectations and statements about the future that are unfulfilled. Miller uses Artificial Intelligence software and technology combined with humour to talk about topics like the world post-pandemic, vanishing ecosystems, gender inequality, and mental health. She is a professor in the department of art practice at the University of California, Berkeley, with works varying through different media like digital media to public art.
What: FAB Gallery: The Alcuin Society Awards for Excellence in Book Design in Canada (2020 or 2021)
When: January 17 to February 10
Where: FAB Gallery second floor
Admission: Free
From the dust jacket to the illustrations and choice of paper used, this exhibit celebrates the beauty of book design. This exhibit allows attendees to handle the collection of 37 books, spanning from nine different book categories. Founded in 1965, the Alcuin Society is a Canadian non-profit organization that promotes the craftsmanship behind book production.
What: University of Alberta Madrigal Singers present: John Burge's "Flight 752 Elegies"
When: February 11, 7:30 p.m.
Where: Old Arts Convocation Hall
Admission: Free
This concert will be the first live performance of Jon Burge's "Flight 752 Elegies," a composition in memorial to the victims of the Ukrainian Airlines Flight 752. This 30-minute cantata features a santur — a hammered string instrument with Persian and Iranian origins. Special guests include Mehdi Rezania who will be playing the santur and soprano singer Miriam Khalil.