News
Students' Union
Notes from Council: UASU vice-president addresses discrimination issues in council
"There cannot be another year of the same speech, the same complaint, and the same culture," Fogue said.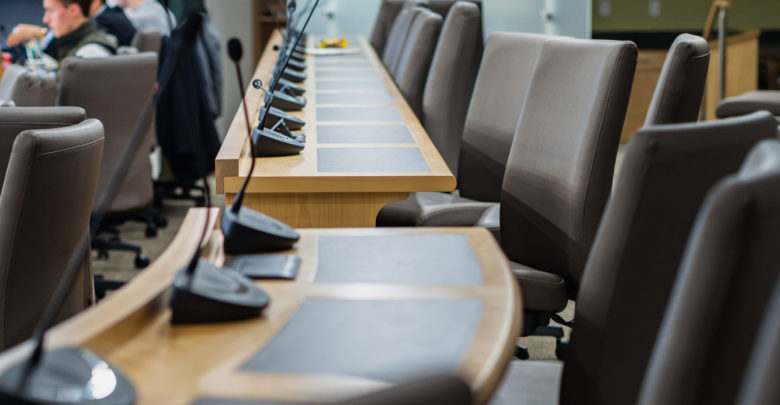 "Notes from Council" is The Gateway's ongoing series of recaps of noteworthy items from Students' Council meetings.
---
At the December 13 Students' Council meeting, Joannie Fogue, University of Alberta Students' Union (UASU) vice-president (student life), addressed concerns about the way executives and councillors that are a part of marginalized communities are treated. Three associations also requested a renewal of their Faculty Association Membership Fee (FAMF).
UASU vice-president speaks on discrimination issues in council
During executive reports, Fogue spoke about how Black students and women, are treated by other councillors.
"I hold it as a personal goal to empower and support Black individuals in governance, knowing that this is a space where there's not a lot of us, and our voices are often limited. I recognize that there is a racial aspect to the issues that folks around the table have experienced or felt," Fogue said.
Fogue also spoke about past female executives who spoke out about their experiences.
"It's also very important to recognize the gender issues that, yet again, continue to negatively affect governance. Three years ago, past female executives spoke about the experience and treatment that they would receive at the hands of councillors — oftentimes male councillors. They highlighted the difference that they experienced due to their gender," she said.
"When a female executive doesn't rebut, and isn't assertive or pushy, they're looked more favourably upon than an assertive, vocal, and no-nonsense taking executive. Three years later, we still face the same thing."
Fogue said these issues are not limited to female executives, as female councillors have also had their authority and leadership positions questioned.
Fogue mentioned that female councillors have been targeted for their use of tone in council and committee meetings, "even though their male counterparts have taken harsher tones, facing lesser retribution."
"There have been moments where a fact, or information presented by a female councillor or executive is dismissed or doubted, until presented by a male counterpart," she said.
"We have to do something about it. We have to talk about it. There cannot be another year of the same speech, the same complaint, and the same culture."
Education Students' Association requests FAMF renewal
The Education Students' Association (ESA) FAMF renewal proposal was presented by ESA President Edward Tiet, and Vice-President (finance) Kaylee Luong.
ESA provides education students with a professional membership in the Alberta Teachers' Association, provides services, and hosts social and professional development events.
It is requesting to renew its annual $8 FAMF, collected from full-time and part-time students in the fall semester. The proposed fee would begin collection in September 2023, ending in August 2026. Students will have the option to opt-out by October 31 of each collection period.
Nursing Undergraduate Association requests FAMF renewal
The Nursing Undergraduate Association (NUA) FAMF renewal proposal was presented by Julia Macdonald, vice-president (finance).
NUA offers services, academic programs, events, and scholarships to students. It is requesting an annual FAMF of $13.50 for full-time students, and $10 for part-time students, for the duration of four years. Students will be able to request a refund, however, NUA will only refund 50 requests in each collection period.
HUB Community Association
The HUB Community Association (HCA) FAMF renewal proposal was presented by Kelvin Au, vice-president (finance and administration).
HCA provides events and advocacy for HUB residents, and is requesting to renew its annual $45 fee for a period of five years. The fee is charged to all HUB residents, however, residents are able to opt-out.