Campus Life
News
2023 Canadian Rhodes Scholarship awarded to U of A alumni
Abigail Isaac has become the 77th U of A student to receive a Rhodes Scholarship, funding her next degree at the University of Oxford.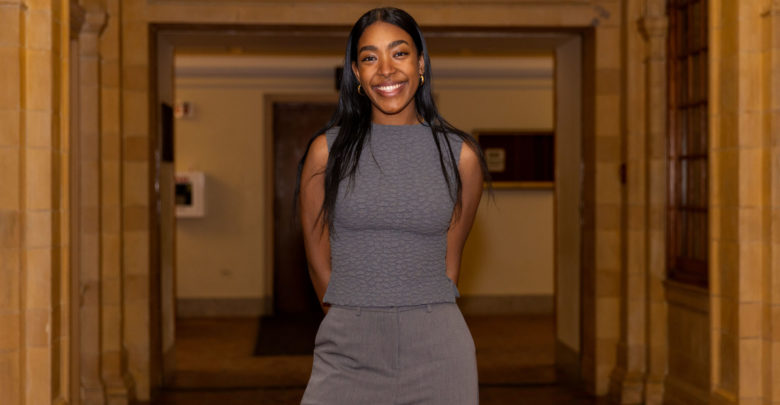 Abigail Isaac, a University of Alberta alumni, is one of the 11 recipients of the 2023 Canadian Rhodes Scholarship.
The Rhodes Scholarship is a postgraduate award given to outstanding students from all over the world since 1903. Recipients are given the opportunity to study in the field of their choice at the University of Oxford, with all university and residence costs fully funded.
Rhodes scholars are chosen based on how they meet the criteria of four areas: academic excellence, leadership skills, commitment to service, and outstanding character.
Isaac graduated from the U of A with a Bachelor of Arts in political science (honours), and is planning on completing her masters degree in gender and migration studies at Oxford.
Although Isaac was born and raised in Edmonton, her family emigrated from Ethiopia and Eritrea. As a result, she was interested in her identity and related topics such as immigration, but didn't think that her area of interest was offered academically.
After taking a class in political science, Isaac found that she really enjoyed the field and its opportunities.
"One class was on gender, conflict, and insecurity, and another was on nation-state, ethnicity, and immigration. I never felt like those things — like talking about my identity — could be academic," she said.
Isaac grew up in communities that lacked diversity, and said she was unable to speak "freely and intimately" about these topics with other people.
"A big turning point in my life was when I started taking courses where I felt that I could make things that used to be very private and personal to me, also very public and shared," Isaac said.
Isaac wrote her honours thesis on climate-induced displacement from Central America to the United States-Mexico border, and what happens to women in the migration process. This research prompted Isaac to look at initiatives of her own.
Isaac became sponsored by the Women, Peace and Security Network, which allowed her to travel to Geneva for a United Nations program that looked at gender equity and international diplomacy.
She is also currently working with the Network of Ethiopian Women's Association in Ethiopia, an advocacy group that advocates for gender equity. Her work in Ethiopia consists of researching areas involving women, and and a lack of gender equity.
"My role will be research again; looking into some of the barriers to economic participation for women in rural areas," Isaac said. "I'll be finally doing research with a community that I have a personal history with."
At Oxford, Isaac plans on doing her research in refugee studies, statelessness, and gender studies. In the future, she plans on following the issues she is passionate about, saying that she's "not a career-oriented person."
Isaac said that she is more focused on working with issues and being engaged with them, but the exact way she will do so "is going to be a surprise."