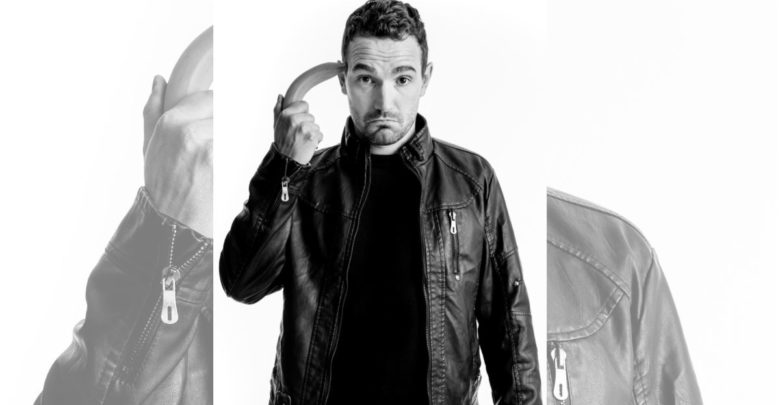 Near-death experiences have a way of inspiring people to make the most of life while they can. With a change in perspective, dreams and ambitions that were once deemed unrealistic can come to life.
Jon Gagnon was determined to pursue his passion for comedy after waking up from a coma. Now, the University of Alberta and The Gateway alumni is nationally known as a cartoonist, an award-winning screenwriter, and a standup comedian.
Gagnon got his start as a cartoonist while studying environmental engineering at the U of A. He would read the comic strips in The Gateway during class, until one day he decided to make a comic strip himself.
"I wrote my first comic strip and I brought it up to The Gateway office. And they were like, 'this isn't good enough,'" Gagnon said. "It kind of humbled me, and I think I shed my inner critic."
After working to improve his comics, Gagnon finally felt like he had some that were good enough to bring back to The Gateway. Eventually The Gateway started running his comic strip "Stickman."
Roughly 12 years later, his beloved character Stickman was brought back to life in the wake of pandemic boredom. Gagnon described how being stuck at home left him stir-crazy, and itching to put his creativity to use — so he decided to bring Stickman into the digital realm.
Featuring signature pandemic jokes about toilet paper, the "Stickman Cartoon" animation series was a fun product of the times.
"I hired an animator … and I wrote the script. The script was basically that Bernie Sanders had invented COVID-19 in order to kill off all the old people who didn't vote for him."
"I'm a big Bernie Sanders fan, and I always find that in comedies you have to flip the narrative. Bernie is such a hero, why not make him a villain in a fun cartoon?"
Gagnon recalled how after graduating from the U of A in 2008 with a degree in environmental engineering, he headed out into a world that was suffering from a devastating economic crisis.
"Everything sort of collapsed, so I only got a job bartending to pay bills," Gagnon said. "I had this deep longing for performing, and I just didn't do it.
All it took was a kick in the head for Gagnon to pursue his dreams. After accidentally finding himself in the middle of a physical altercation and being put in a coma, he realized that if he died his tombstone would've said 'bartender'.
"When I woke up from the coma, I realized that I regretted never really pursuing comedy more," Gagnon said.
With his motivation and determination at an all-time high, Gagnon participated in a standup comedy competition. Much like his first attempt at comic strips, his standup debut was less than perfect, and he ended up placing 13th out of 14 contestants. His saving grace at the competition, however, came from a conversation with American comedian Darryll Lenox.
Lenox told Gagnon that he had "a lot of potential" but wanted to know why he chose to make a joke about getting physically assaulted.
"I said, well you know I'm not up there just for [the audience]. I'm up there also for me, and I'd like to use this time because if I can make them laugh, then maybe I can heal from it," Gagnon said.
Lenox appreciated that Gagnon had "a lot of maturity," which isn't always the case with comedians. From that conversation, Gagnon scored a gig opening for Lenox in a North American tour, finally doing what was once just a dream.
Gagnon is currently back in Edmonton as a headliner. He is performing at The Comic Strip in West Edmonton Mall on November 24-26. He said he is excited to be back performing in the city where his love for comedy was born.
"The University of Alberta is such a special place for me, and I'm just happy to go back [to Edmonton]."