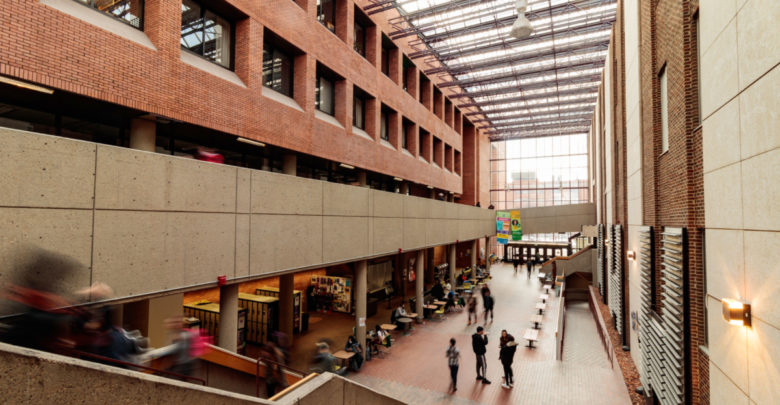 Picture this: you've had a long day of classes and you really just want to sit down and rest for a bit. Maybe even watch a little bit of YouTube, or have a snack or drink.
As a seasoned veteran of this school, as well as someone who used to live on campus, I've explored almost every square inch of North Campus at all hours of the day (or night).
Lucky for you, I have compiled a list of some of my personal favourite spots on campus you can get cosy and chill at. Whether you're looking for a place to snooze for a bit, or somewhere vibey you can take your friends — or Tinder date — to hang out and have a drink, I know a place!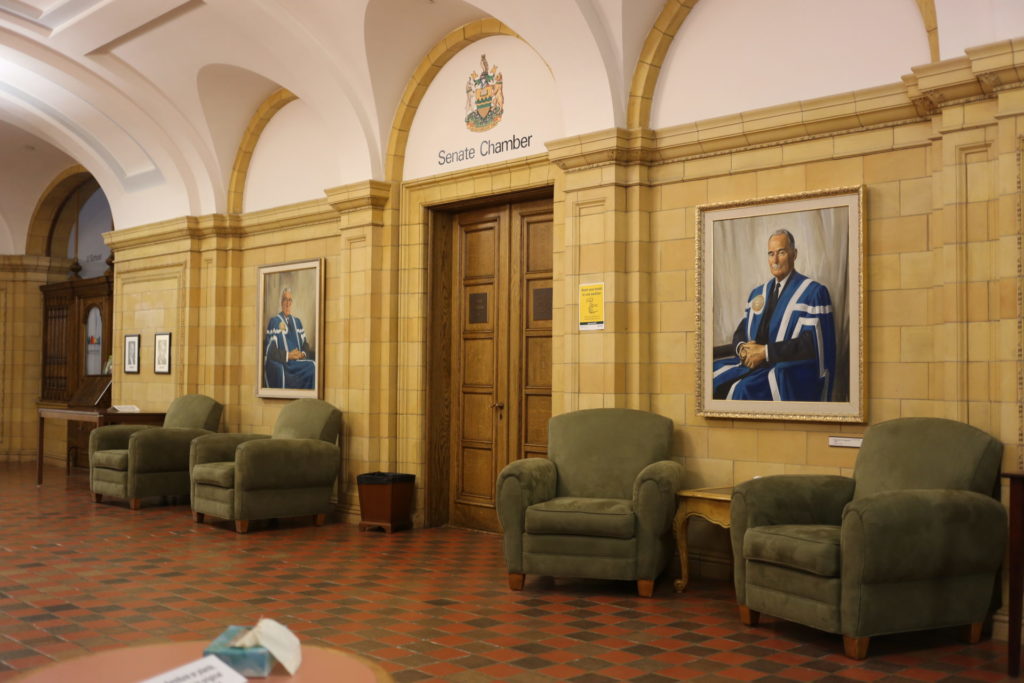 1. Third floor Old Arts building
This is probably one of the nicest places on campus where you can take a nap, or even just a place to decompress after traversing the noisy and packed hallways. Every time I've gone here, it has been quiet enough that I've almost fallen asleep in the incredibly plush armchairs. With the warm, dim lighting, it gives off a "dark academia" vibe that will wrap around you like a warm hug.
The only thing that throws me off about the space is the multitude of paintings and pictures of old white guys staring at you wherever you go. This is especially jarring if you've just woken up from a nap and you're still in a state of disorientation — an old white dude staring at me is NOT the first thing that I want to experience. However, overall I still give this place a 4.5/5 on my coziness scale.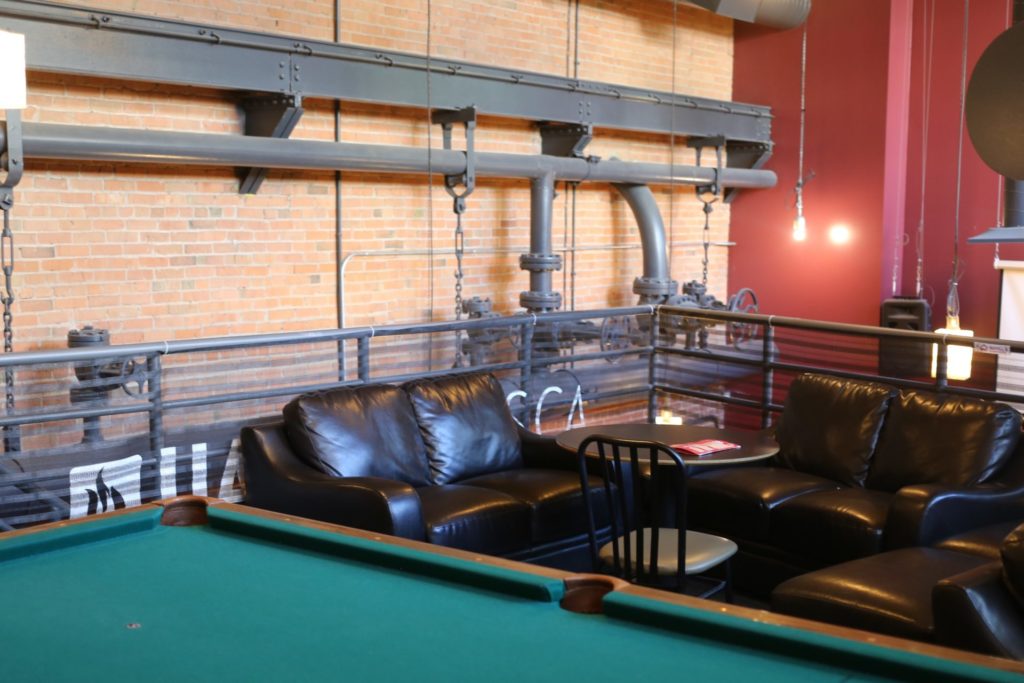 2. Dewey's upstairs sofa area
I know what you might be thinking — what is Dewey's doing on this list? Okay, hear me out! The vibe of Dewey's is definitely different to any of the other places on this list, but it serves its purpose.
This isn't the place you want to go to if you're trying to nap or study, as it can get quite loud during the peak hours. However, if it's later in the afternoon and you don't have any impending deadlines soon, it's nice to hang out with a group of friends and have a beer or greasy food. When you fall back into one of the sofas here, it feels like bouncing back on a cloud. The dim lighting is also a plus; especially after having lectures all day, in rooms that have harsh fluorescent lighting piercing your eyeballs. At Dewey's, you can catch up with friends, play a game of pool, or just drown your sorrows after you find out you bombed your MCAT for the third time!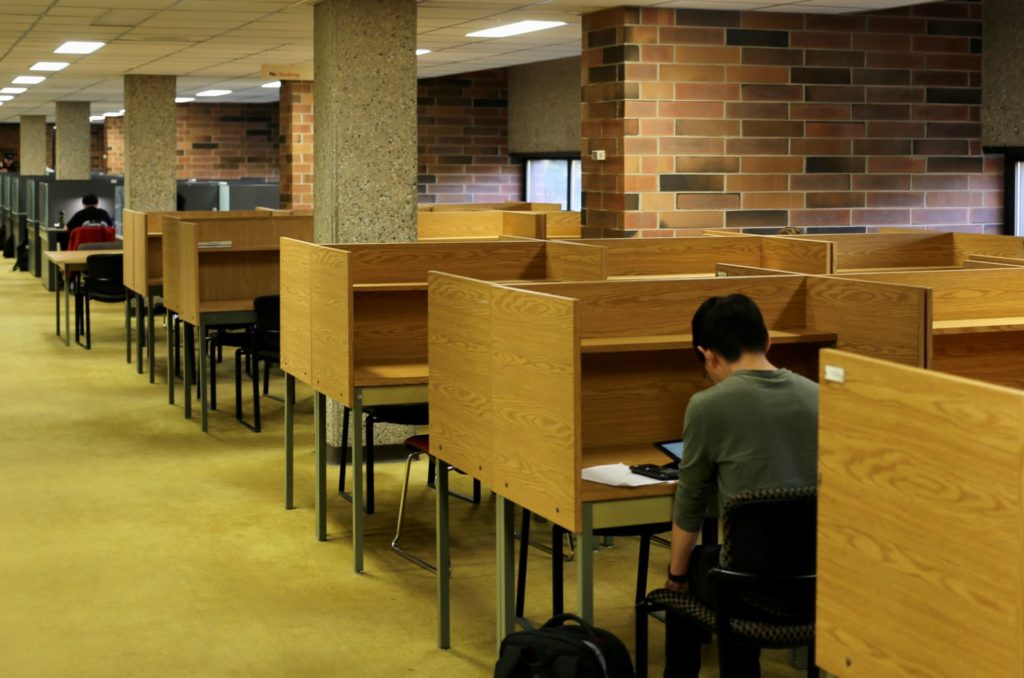 3. Fourth floor Rutherford North
I don't know about you, but when I have a deadline and I really need to study, I want to be as undisturbed and comfy as possible. However, here are so many libraries on campus — choosing a nice cozy one can be a paralyzing task. Yet, in my humble opinion, one of them stands out over the rest — Rutherford Library.
Now, Rutherford is massive. The south library, also known as the Harry Potter room, is very elegant, and nice to sit in and absorb its atmosphere. However, the wooden chairs in there are not super cushy. If you want the full package (softer seating for your bum AND the gentle vibes for studying) you might want to check out Rutherford North fourth floor. Being nestled at a desk in between the old books and a window that looks up to the sky is just the thing I need to calm myself down while I work on my calculus homework that's due the next day.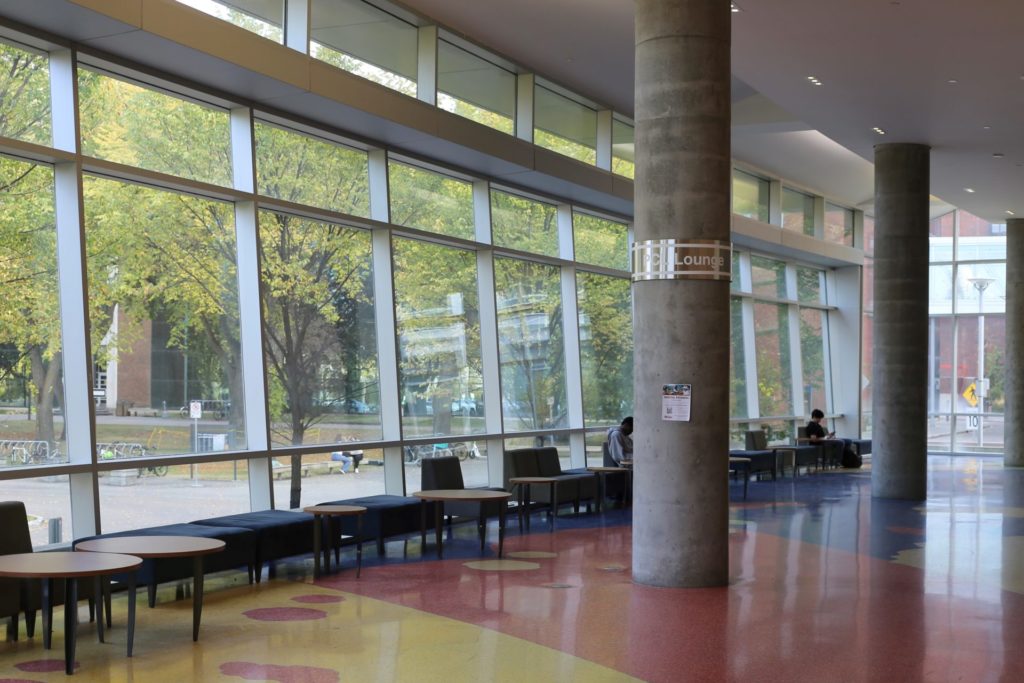 4. PCL Lounge in Centennial Centre for Interdisciplinary Sciences (CCIS)
I must warn you — this spot can get really cold, especially at night or in the winter. You should probably bring a blanket or sweater for maximum coziness. This cozy and isolated area is located on the far northeast corner of CCIS, right outside the lecture halls across from Remedy. This might not be the best place to work if you need the internet – UWS is trash everywhere, but especially here.
When it isn't peak rush hours during the school day, you will find a lot of couches and ottomans to sit in or lie down on. Pair it with a big comfy sweater and a backpack used as a pillow, you could fall asleep for the night here. Although don't actually do this, you will likely be kicked out of the building.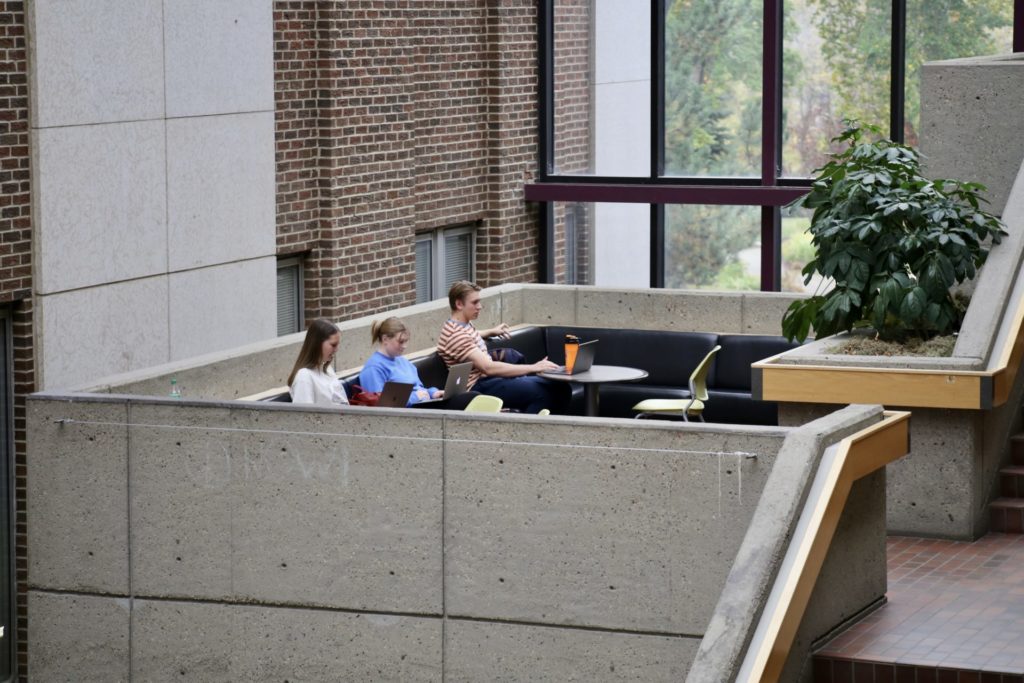 5. Tory atrium mezzanine
If you are looking for somewhere cozy to study, nap, or just hang out, the mezzanine area in Tory Atrium is a top contender. Midway up the stairs, right before the HUB mall pedway, there is a little cove with seating wrapped around the edge and a couple tables placed here.
This space is surrounded by big, green plants. The high ceilings with massive windows work together to bring in natural lighting at all hours of the day. However, there are some caveats — during the day, at peak hours and in between class changes, it can get quite busy and noisy. It is unlikely that you'll find an open spot here at these times, and even less likely that you will secure a table to work at (last I checked, there were only two.)