News
Students' Union
Students' Council 2022 by-election results
One councillor has switched from arts to an education seat.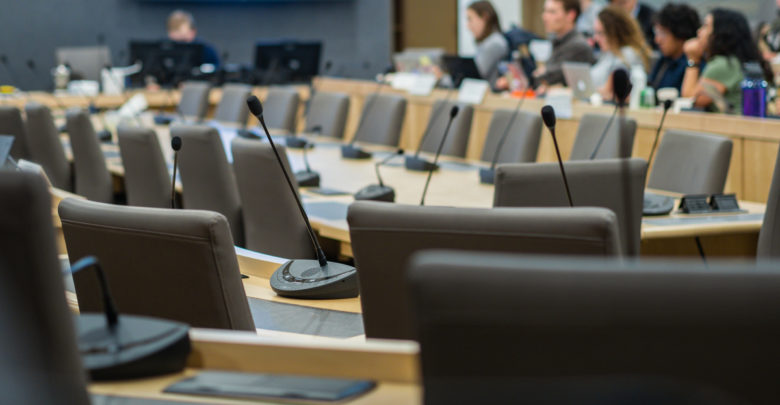 In the 2022 Students' Council by-elections, one councillor has been elected to a new seat in Students' Council and also as a General Faculties Council (GFC) representative.
The fall by-election is a chance to fill vacant seats on Students' Council, the overseeing body of the Students' Union, and the General Faculties Council, the highest academic decision-making body at the University of Alberta.
This year, students voted on October 12 to October 13.
The Gateway reached out to the Elections Office for voter turnout data, however, a representative was unable to provide it in time for publication.
Students' Council fills vacant education seat
Milan Regmi, who previously held an arts seat on Students' Council, has now filled a vacant Education seat.
EDUCATION: Milan Regmi
Newly Elected GFC representatives
EDUCATION: Milan Regmi
By-election turnout similar to past years, CRO said
Matin Koohkan, Students' Union chief returning officer (CRO), said the election turnout was similar to past years, with the exception of 2020.
"We technically followed a similar trend that we have been following for the past five to six years," Koohkan said.
In the upcoming spring elections, Koohkan said that a higher turnout is expected.
"We are hoping and we are expecting, obviously higher turnout than [the] by-elections. But we're also hoping to see a higher turnout than the previous main executive and council elections."
This expectation is because of a new strategy that is being adopted that introduces more event space and more inclusive events so that there is greater accessibility for students, according to Koohkan
During the by-elections, the Elections Office also administered elections for Association des Universitaires de la Faculté Saint-Jean (AUFSJ). Koohkan said that there was a technical issue during the by-election, where some bilingual students were initially unable to access the ballot for AUFSJ.
The CRO said that there were two emails received during the by-election that raised this issue and that the problem was subsequently solved. Koohkan also noted that the problem has happened in previous years.
"One of my focuses for the May election is going to be [having] our IT team look into this and hopefully we don't have these issues again, and whoever is eligible to vote, [will] be able to vote."