Campus Life
News
International students in Canada will be temporarily allowed to work unlimited hours off-campus
Rather than being limited to 20 hours a week, international students will be able to work unlimited hours until the end of 2023.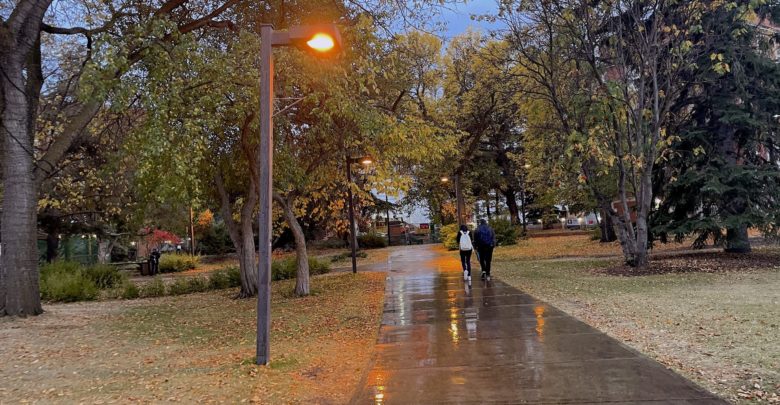 Starting November 15, the federal government will be temporarily lifting the limit on how many hours international students can work per week off-campus. This pilot project will allow students to work unlimited hours, compared to the previous 20-hour limit per week. As of now, the project will be in effect until the end of 2023.
Pilot project brings attention to other issues international students face
Christian Fotang, Students' Union (UASU) vice-president external, welcomes this change as "great news for international students, especially here at the University of Alberta."
According to Fotang, tuition for international students is increasing at a high rate across Canada. The 20-hour limit being lifted "enables students to earn more while they're studying."
"[Lifting the limit] may allow students to earn more, and make money that can offset the tuition and living costs they're experiencing right now. It also allows international students to gain valuable work experience," he said.
Fotang also mentioned that Canada is currently going through a labour shortage, and this limit being lifted would lessen the shortage.
"International students play a critical part in filling the labour gap that we're currently experiencing," Fotang said. "They provide tremendous amounts back to our communities, our campus, and our workplaces."
When asked if there was advocacy done from the UASU's end, Fotang said that "this is something [they've] been advocating for, for a really long time."
"I had the opportunity to speak in front of the House of Commons Standing Committee of Citizenship and Immigration … [I talked] a lot about these barriers that exist for international students, [including] work limits."
Fotang also met with Marie-France Lalonde, parliamentary secretary to the minister of immigration, refugees, and citizenship where they "talked about the work limit," and other issues international students face.
He also mentioned that the Canadian Alliance of Student Associations (CASA), on which he serves as chair, has been advocating for this change as well. CASA is an advocacy group that advocates for student associations across Canada, including the UASU.
Fotang sees this pilot program as a "welcome first step" towards helping international students with other issues that they are facing.
"There are other barriers that international students face when it comes to [working] and studying in Canada. We want to address those conversations in regards to how we can support international students financially, how we can provide them [with] better access to the work opportunities that exist, [and] how we can create more pathways to permanent residency."
Pilot project is "a combination of opportunities and challenges," says international student
A few international students at U of A expressed their views on the pilot project, and how it will be beneficial for students who want to work more.
Lionel Liu, a fourth-year international student and co-vice-president (finance and marketing) of International Students Association (ISA), shared that he thinks this is a good policy change as it is "beneficial, and [will] also contribute to the economy."
He does however question if most international students will be able to manage both full-time jobs and their studies.
"I think it's really dependant on [the person] and if they think they can handle it … it's just a combination of opportunities and challenges."
Gurleen Kaur, a third-year international student and UASU vice-president (academic), shared how the work limit affected her when classes were online, when she worked off-campus.
"Even though I was taking five courses, I had more than 20 hours [available] to work and support myself — but I wasn't able to, as I wasn't allowed to," Kaur said.
She added that she is friends with many international students who work off-campus, and 20 hours of work is not enough.
"20 hours is not enough to afford [the cost of] living, and international students pay a huge amount of [money] for tuition," she added. "[By having] the opportunity to work more than 20 hours, at least they can put something towards their tuition."
Triaksh Mehta, a third-year international student, sees things differently. In his personal experience, the work limit "has been a good middle ground," and he doesn't plan on working more hours than he does now.
"I've become so accustomed to the 20-hour limit … I've found a good balance when it comes to balancing my studies and taking care of myself, so I'm not going to [work] more than 20 [hours] for the foreseeable future," Mehta said.
However, Mehta thinks that this change is "probably beneficial for the people who need it," saying that it all comes down to "how [well] you can devote yourself to both your studies and your work."
"Some people do want to work more, and I'm excited to see how this turns out for them. But I'm happy with where I am."